Riot Games is giving away a free Arcane Jinx player card that Valorant fans can add to their collection.
With the success of the highly-rated Arcane Netflix series, fans are looking to get their hands on more in-game loot which Riot Games is providing through the RiotX Arcane event.
Throughout November 2021, Riot Games has been celebrating the show's premiere, which is why they're giving away free in-game items across all their titles, including Valorant.
---
---
How to get the free Valorant Arcane Jinx player card through Amazon Prime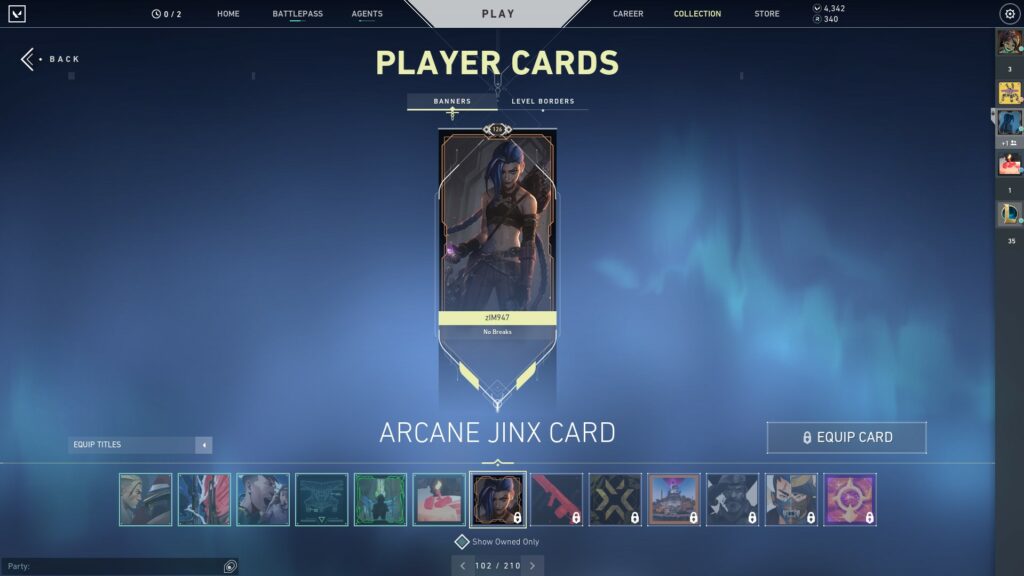 The Arcane Jinx player card can be unlocked through Amazon Prime Gaming. To claim the player card, you must be an Amazon Prime subscriber. This will also unlock many different in-game rewards, including Riot Games' RiotX Arcane in-game content for Legends of Runeterra, Teamfight Tactics, and Valorant.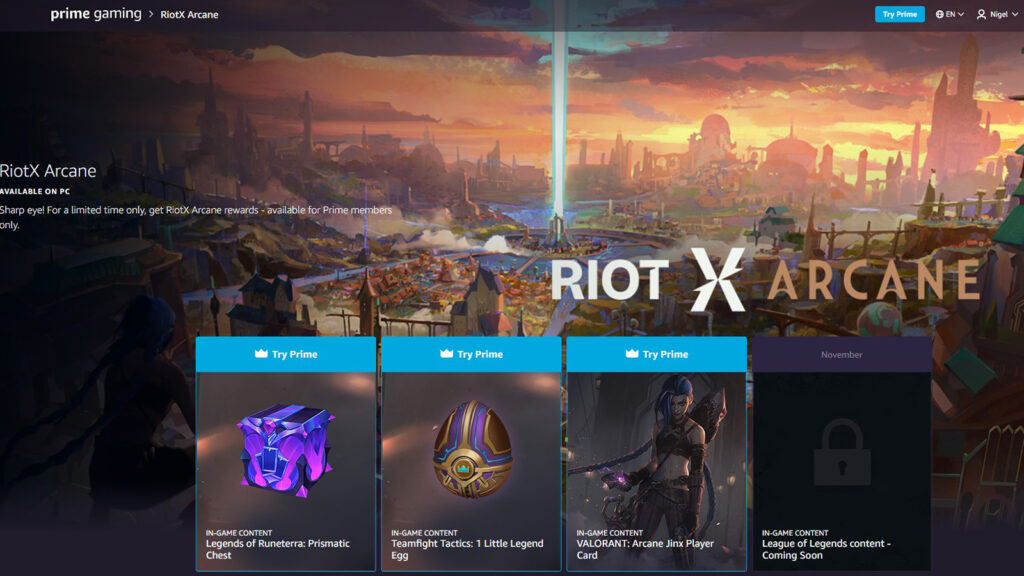 Players who do not have an Amazon Prime subscription can opt for the 30-day free trial and unlock the Arcane Jinx player card.
Create an Amazon account
Avail the 30-day free trial
Go to the RiotX Arcane event page
Unlock the Arcane Jinx player card
Riot Games fans can expect more rewards while the Arcane Netflix series is still ongoing.
READ MORE: Valorant Chamber guide: An Operator and Sheriff users dream agent