G2 Esports will officially be the 11th team in VCT Americas in the upcoming 2024 season.
Riot Games announced on September 23 that G2 will be the newest addition to the Valorant Champions Tour.
G2 revealed their VCT Americas roster will include four former members from The Guard, the team that won VCL Ascension Americas this year.
The announcement brings G2 and veteran VCT NA players back to the top of Valorant esports competition, where they will battle to qualify for global esports events.
G2 Esports are back in the Valorant Champions Tour with The Guard's ex-roster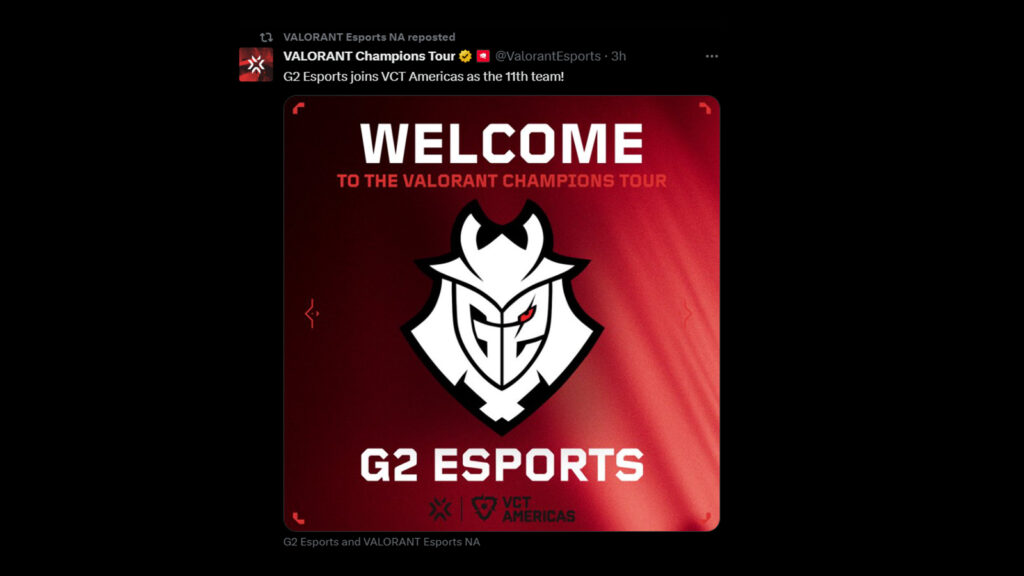 G2's partnership with their new Valorant roster marked the resolution to the unfortunate situation at the end of the Valorant Challengers League this year.
The Guard's Valorant roster battled through the VCL and won the Ascension Americas championship in São Paolo, Brazil, defeating M80 3-1 in the grand final. The win earned The Guard and their Valorant roster a spot in the VCT Americas 2024 season.
However, according to an announcement from Riot Games on August 29, The Guard failed to meet the deadline to agree to the "Team Participation Agreement" for VCT Americas.
Initially, Riot Games said that no additional team would join VCT Americas. The Ascension Amercicas winners were eventually granted an opportunity to sign with G2 so they could participate in the VCT 2024 season.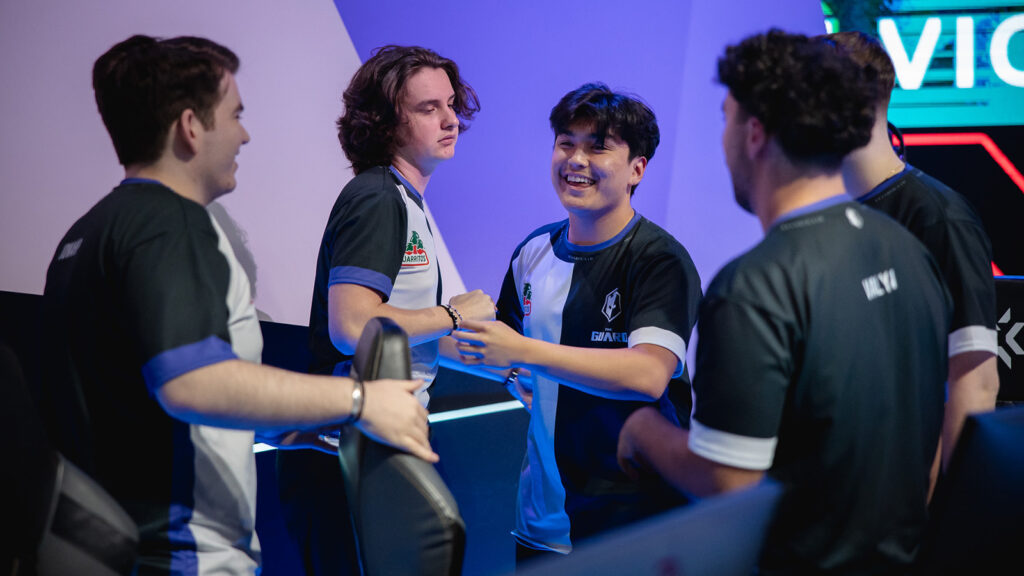 The announcement also marks G2's official return to the Valorant Champions Tour. The European esports organization was one of the prominent teams in the EMEA region, qualifying for Masters Reykjavik 2022.
In 2023, G2 Esports had its partnership spot in the Americas league pulled at the last minute after CEO Carlos "ocelote" Rodríguez posted a video of him partying with Andrew Tate. He eventually stepped down and left the organization entirely.
G2 Esports' Valorant roster
Jonah "JonahP" Pulice
Michael "neT" Bernet
Trent "trent" Cairns
Jacob "valyn" Batio
Josh "JoshRT" Lee (coach)
The only player missing from the team is The Guard's former duelist main Ian "tex" Botsch, who was not part of G2's acquisition. At the time of writing, G2 has not announced who their fifth player is for the VCT 2024 season.
READ MORE: Exclusive: Leo Faria shares the exact moment the Valorant Esports scene reached new heights