Riot Games' TFT Reckoning Championship is the Teamfight Tactics World Championship for Set 5 held over four days from October 1 to 5, 2021.
---
What is the TFT Reckoning Championship?
Teamfight Tactics Reckoning Championship is the TFT World Championship for Set 5: Reckoning.
It is the third global esports tournament for Teamfight Tactics since Riot Games introduced it in Set 3.
---
TFT Reckoning Championship qualified players
20 players from around the world will be competing in the TFT Reckoning Championship for the title and cash prizes. They hail from these eight regions:
EMEA (Europe, CIS, and Turkey)
China
North America
South Korea
Brazil
Latin America
Japan
Oceania
List of qualified players
REGION
PLAYERS
EMEA
GLUTEUS MAXIMUS
SKIPAEUS
TMS ACKK
DV1 SHIRCANE
China
TBD (September 25)
North America
ROBINSONGZ
DELICIOUSMILKGG
SPENCERTFT
South Korea
WOOJUNG
DDUDU
ZENIA
Brazil
EUSOUOLUCAS
INC MPLETE
Latin America
GPB EL TOMO
TA SMBAPPE
Japan
NOKUMARU
Oceania
ESCHA
---
---
Format and schedule of the TFT Reckoning Championship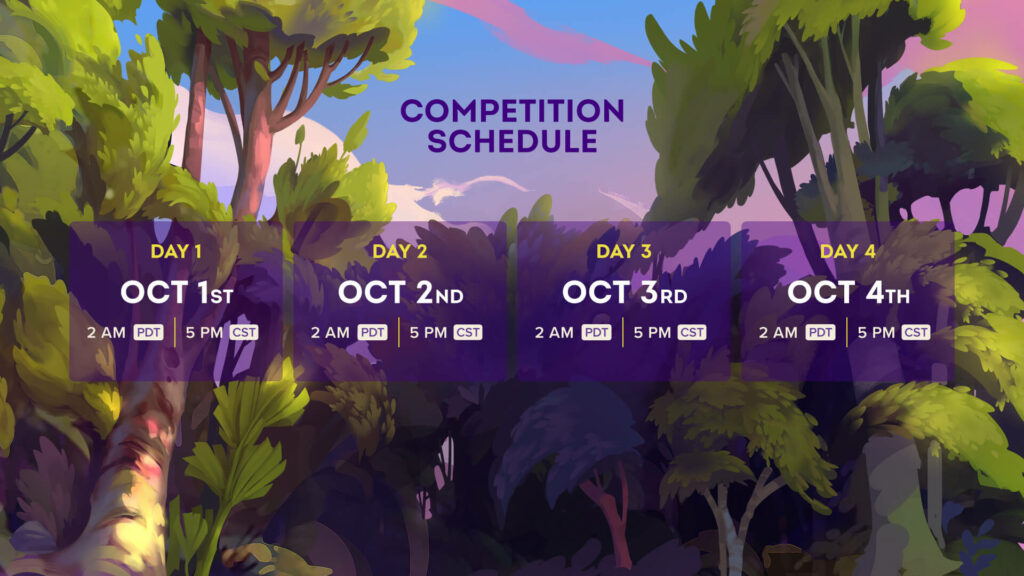 The TFT World Championship will be played in three stages: Play-In Stage, Group Stage, and the Finals.
On October 1, bottom seed players from each region will play in a lobby in the Play-Ins. The top four players will advance to the Group Stage.
In the Group Stage on October 2, the top four players in Lobby A will advance to the final lobby. Lobby B will take place on October 3, where another four will also advance.
The first player to reach 18 points and win a game during the Finals held on October 4 will claim the championship title.
---
TFT Reckoning Championship prize pool
The total prize pool of USD$250,000 will be distributed as follows:
$44,500
$28,000
$19,000
$17,000
$15,000
$14,000
$13,000
$12,000
$10,000
$9,500
$8,500
$8,500
$7,500
$7,500
$6,500
$6,500
$6,000
$6,000
$5,500
$5,500
---
Where to watch TFT Reckoning Championship
Catch the live broadcast of the TFT World Championship on Riot Games' official Teamfight Tactics Twitch channel starting on October 1 at 5 p.m. GMT+8.
READ MORE: This Kalista cosplay is the most impressive thing you'll see today