It was an action-packed two days of Street Fighter V: Arcade Edition at CPT Ranking Event, Battle Arena Melbourne 11 (BAM 11), featuring some of the world's best Street Fighter V players including, Kenryo "Mago" Hayashi,
Kun Xian "Xian" Ho, and Masato "Bonchan" Takahashi.
Bonchan looked unstoppable all tournament, including one-sided victories over both Ryota "John Takeuchi" Takeuchi and Bruce "GamerBee" Hsiang in the top 16.
But he finally met his match in the winner's semifinals in Masahiro "Machabo" Tominaga losing a nailbiting 3-2 set that sent him to losers. Bonchan made quick work of both ChouZhou "Yang Mian" Huang in the losers semifinals and Li-Wei "Oil King" Lin in the losers finals, setting up a rematch with Machabo in the grand finals.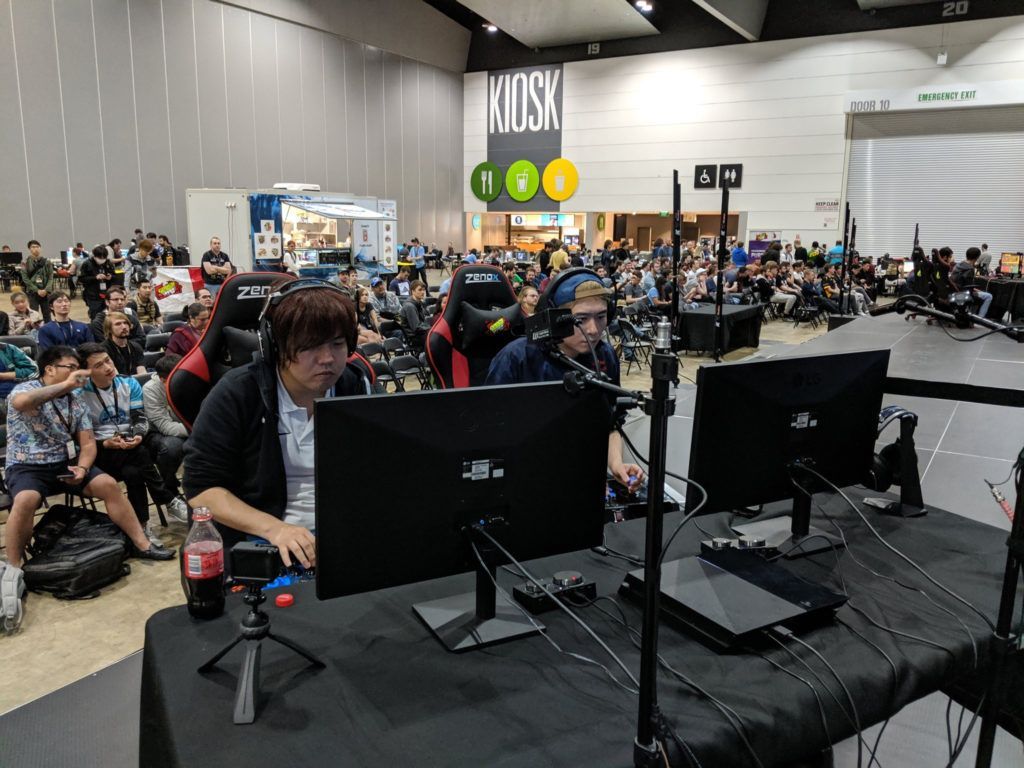 The first set was all Bonchan, whose super aggressive play saw him reset the bracket with a lightning fast 3-0 victory.
In the next set, Bonchan took the first round, but Machabo switched tactics and started matching Bonchan's aggression with his own.
Bonchan didn't have an answer and struggled to mount a defensive strategy, often throwing a wake up dragon punch that cost him immensely.
Up 2-1, and with just a sliver of life left, Machabo went for an incredibly risky forward dash out of the corner but managed to hit confirm into a critical art to take the win and the tournament.
This is the first major Street Fighter V tournament win for Machabo, who is more famous as a Guilty Gear Xrd player, winning EVO in 2016. Machabo earned AUS$545 (US$375) and 200 Capcom Pro Tour points, climbing to 17th on the global rankings, while Bonchan received AUS$240 (US$165) and 100 CPT points, moving up to 7th.
You can watch the full match here.
The next CPT event will be Combo Breaker, happening on May 24 in Illinois, USA.
Read More: This weird anime fighting game is drawing the crowd at Combo Breaker