The reality-TV show will search for Asia's next great gaming content creator.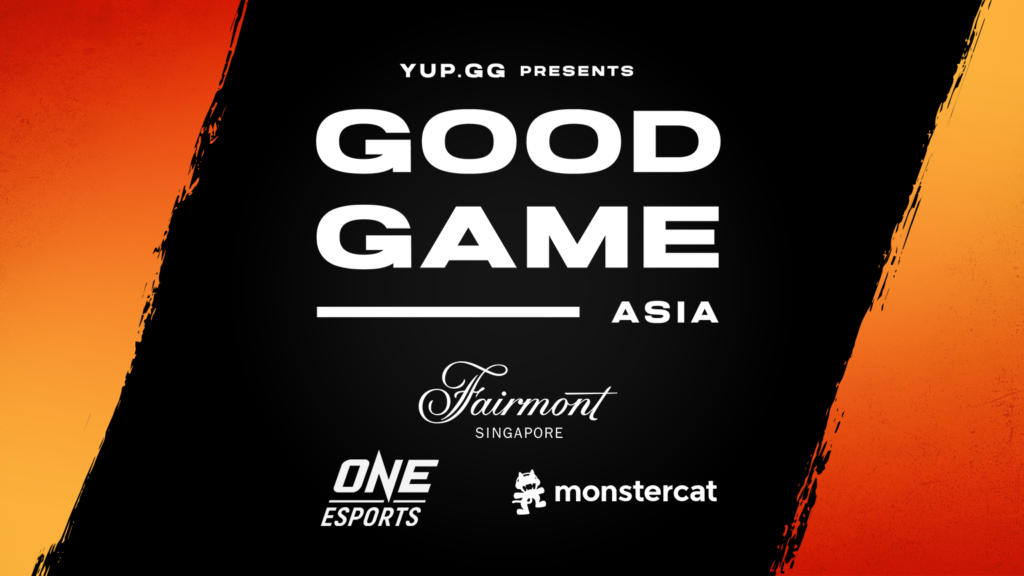 Launched by Yup.gg, GOOD GAME ASIA will feature a star-studded line-up of gaming talent competing for over $200,000 in cash and prizes. The show is helmed by ASIA'S GOT TALENT alum Jonathan Glazier as Director and Executive Producer, and will be hosted by Singaporean musician and singer-songwriter Sezairi and his wife, Syaza Tan. Viewers can also expect to catch a glimpse of up-and-coming gaming personalities that will make appearances throughout the programme.
GOOD GAME ASIA will air in English on WarnerTV with Korean, Traditonal/Simplified Chinese, Thai, Bahasa and Vietnamese subtitles available on asia.gg and is slated for a 10 June 2022 premiere.
Supported by Official Media Partner ONE Esports, Good Game Asia will be hosted by FAIRMONT SINGAPORE and feature music from influential independent record label, MONSTERCAT, Good Game Asia's Official Music Partner. ONE Esports will work with media partners to broadcast GOOD GAME ASIA on their channels weekly. ONE Esports will also upload episodic highlights of the show across its own social media channels and publish content on oneesports.gg.
"Gaming is universal and appeals to a broad majority, we want to show it off while providing gamers a five-star experience in Fairmont Singapore, the brand's first luxury hotel in Asia" said Raiford Cockfield, CEO, Yup.gg. "We launched GOOD GAME ASIA to give more opportunities to creators in Asia to become gaming entertainment legends. Our partnerships with ONE Esports and MONSTERCAT will scale and amplify the reach of our show and expose fans with unparalleled access to this first-of-its-kind gaming reality-TV series concept."
Jonathan Glazier, Director & Executive Producer acknowledges the same, saying that gaming is "one of the most viewed categories of content online." But more than tapping into a well of yet-to-be-discovered talent, Glazier stresses, "We [also] want to be able to share their stories." With his storied involvement in network reality programming, he brings more than just excitement to the undertaking; he incorporates a human dimension that makes for more engaging viewing.
"GOOD GAME ASIA is right in line with our mission to empower creators around the world. Monstercat has proudly led the charge in making high-quality music available to streamers and gamers alike, allowing them to enhance their content while doing what they love. We are thrilled to be official partners of GOOD GAME ASIA, alongside ONE Esports, and look forward to supporting the next generation of talent in Asia," said Stephen Dowler, Head of APAC, Monstercat.
"We are excited to be appointed Media Parter for Yup.gg's newest reality-TV show, GOOD GAME ASIA. Our large and loyal fanbase at ONE Esports enjoy how we curate the best gaming and esports content in the world. The show will feature an impressive line-up of celebrities and gaming personailities, who will engage viewers looking for the most compelling content in gaming and esports. We look forward to sharing GOOD GAME ASIA with the world," said Carlos Alimurung, CEO, ONE Esports.
– END –

About Good Game Asia

Good Game Asia brings a collection of seasoned veterans and new amateur talent from all over Asia to Singapore and places them in the Good Game Gaming House where they will compete against themselves and each other in a series of challenges aimed at identifying Asia's next great gaming content superstar.  During their journey, contestants will make friends & enemies, win prizes, sponsorships, grow their fan base and drive to win a professional contract with an agency or esports organization. Good Game pulls back the curtain on the gaming/esports industry, shows the real faces and tells the real story of what it takes to make it in the world's largest and fastest growing entertainment category.

Media Contacts:

YUP.GG
Please reach out to our PR department at:
(e): pr@yup.gg

ONE Esports
Elissa Young
Senior Manager of PR & Communications
(e): e.young@oneesports.gg
(m): +65 9226 4022