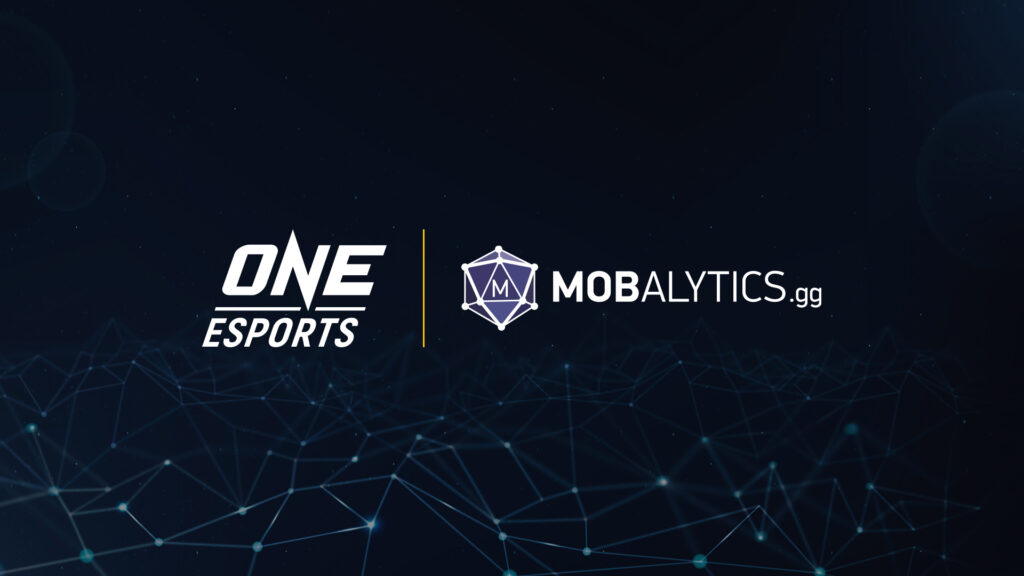 ONE Esports, a subsidiary of ONE Championship™ (ONE), today announced its partnership with leading player analytics platform, Mobalytics, to create a series of multi-platform content to help players improve their performance in esports.
As part of the partnership, ONE Esports and Mobalytics will collaborate to create unique content pieces to be published on oneesports.gg and mobalytics.gg, as well as across both companies' social channels. Both companies will leverage each other's distribution capabilities to further expand their reach and engagement among Gen Z and Millennial esports fans and players. ONE Esports and Mobalytics will also work together to execute co-branded content across their websites.
"ONE Esports has an expertise in producing engaging content and reaching large audiences through our platform, and this partnership with Mobalytics will help strengthen the bonds that we have with our fans who want to enhance their in-game competitiveness," said Carlos Alimurung, CEO, ONE Esports. "Mobalytics' insightful analytics is a great complement to ONE Esports' captivating storytelling capabilities, and we look forward to helping gamers win more frequently and decisively."
"We are thrilled to enter into a content partnership with one of the top esports media platforms in the world. As the all-in-one gaming companion for gamers, our in-depth player stats and game analytics will take ONE Esports' content to the next level and enable readers to master their favourite games. ONE Esports is a reputable producer of gaming, esports, and entertainment content across multiple distribution channels, and this collaboration will bring new storytelling possibilities to the Mobalytics platform and community," said Bogdan Suchyk, CEO and Co-founder, Mobalytics.
– END –

About ONE Esports
ONE Esports features the world's biggest games, the world's best teams, and the world's best esports athletes. As the Home of Esports Heroes, ONE Esports unleashes esports heroes who ignite the world with hope, strength, dreams, and inspiration. ONE Esports also owns oneesports.gg, a top global esports site that reaches millions of visitors each month, and delivers to its community the latest esports news, reviews, features, how-to guides, and in-depth stories on esports athletes, teams, and fans.
For more updates on ONE Esports, please visit www.oneesports.gg, follow us on Twitter and Instagram @ONEEsports, Facebook at www.facebook.com/ONEEsports, and LinkedIn at www.linkedin.com/company/ONEEsports/.
About Mobalytics
Winners of TechCrunch Disrupt Battlegrounds, Mobalytics is the all-in-one gaming companion that has everything you ever need to win more. Mobalytics partners with leading game publishers and esports organizations to leverage its patent-pending Gamer Performance Index (GPI) technology to analyze in-game data to improve player performance. Mobalytics investors include some of Silicon Valley's VC elite and professional Esports organizations. For more information or to register for your free account, please visit www.mobalytics.gg.
Media Contact:
ONE Esports
Elissa Young
Senior Manager of PR & Communications
(e): e.young@oneesports.gg
(m): +65 9226 4022
Mobalytics
Agilio Macabasco
Head of Content
(e): agilio@mobalytics.gg