ONE Esports will introduce and build awareness for Franklin Templeton within the esports community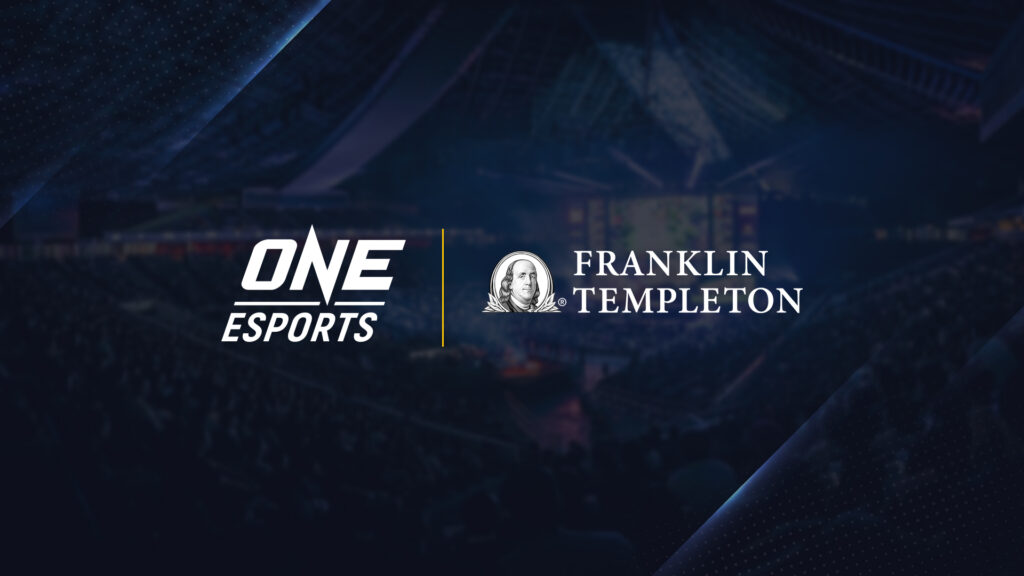 ONE Esports, a subsidiary of Group ONE Holdings (ONE), today announced that it has entered a partnership with global investment management organisation, Franklin Templeton. This is the latest in a growing series of partnerships for ONE Esports, who secured strategic partnerships with Activision Blizzard, foodpanda Thailand, FWD, Marriott Bonvoy, and McDonald's Philippines, this year.
Franklin Templeton has entered a partnership with ONE Esports to introduce its brand and build awareness within the esports community. Through this partnership, Franklin Templeton sponsored the recently concluded Wild Rift SEA Championship 2021, which kicked off in mid-September. ONE Esports also ran various activations to promote Franklin Templeton on its website, oneesports.gg.
"Today we are pleased to announce a new partnership with Franklin Templeton, a leader in the financial services industry. This partnership not only signifies the growing interest in esports from financial institutions, but also serves as a testament to ONE Esports' ability to help introduce new partners into esports," said Carlos Alimurung, CEO, ONE Esports. "The growing esports demographic is definitively Gen Z and Millennial; consequently, brands who seek to future-proof their businesses are spending more time and resources to connect and engage with esports fans."
"We are delighted to partner with ONE Esports in enabling financial awareness amongst the next-generation of investors. This partnership provides a new platform for us to showcase our brand and provide educational content on investing for esports fans and competitors in Southeast Asia. We are encouraged by the positive engagement with the community and look forward to be part of their investment journey," said Tariq Ahmad, Head of Asia Distribution, Franklin Templeton.
– END –
About ONE Esports
ONE Esports features the world's biggest games, the world's best teams, and the world's best esports athletes. As the Home of Esports Heroes, ONE Esports unleashes esports heroes who ignite the world with hope, strength, dreams, and inspiration. ONE Esports also owns oneesports.gg, a top global esports site that reaches millions of visitors each month, and delivers to its community the latest esports news, reviews, features, how-to guides, and in-depth stories on esports athletes, teams, and fans.
For more updates on ONE Esports, please visit www.oneesports.gg, follow us on Twitter and Instagram @ONEEsports, Facebook at www.facebook.com/ONEEsports, and LinkedIn at www.linkedin.com/company/ONEEsports/.
Media Contact:
ONE Esports
Elissa Young
Senior Manager of PR & Communications
(e): e.young@oneesports.gg
(m): +65 9226 4022