The inaugural Tekken tournament organized by ONE Esports, in partnership with Omne by FWD, will be held at the Red Bull Gaming Sphere Tokyo, Nakano, in Japan.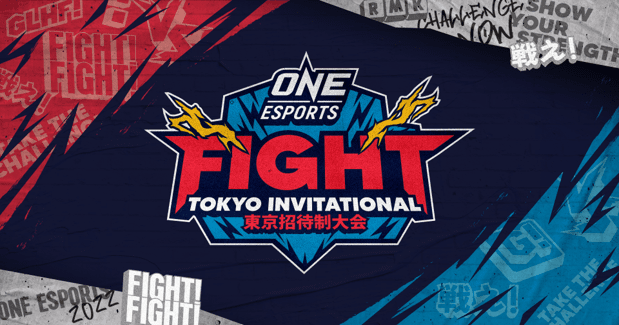 ONE Esports, a subsidiary of Group ONE Holdings (ONE), will host the inaugural ONE Esports FIGHT! Tokyo Invitational 2022. Omne by FWD Group is the presenting partner for this event.
The tournament will run from 19-20 November at the Red Bull Gaming Sphere Tokyo, Nakano, in Japan. Fans will also be able to catch the live broadcast of the event in Japanese and English across ONE Esports' digital channels and partner platforms. The tournament will feature the top 8 players from the online qualifiers as well as 7 invited esports personalities to compete for a total US$20,000 prize pool.
ONE Esports will produce exciting content and comprehensive coverage of this highly anticipated event for fans. The content will be available in Japanese and English and published on the ONE Esports website, oneesports.gg, and across its social media channels. Official co-streamers for the event will also host watch parties and provide on-the-spot commentary in English, Korean and Japanese to engage with the TEKKEN community.
EVENT FORMAT
Playoffs on 19th November 2022 will feature top TEKKEN 7 players who have emerged victorious from the online qualifiers in a double elimination bracket. These top 8 players will battle for a spot in the main event on 20th November 2022, where the best player will get to play alongside 7 invited esports personalities in a double elimination bracket with a Best-of-5 format, meaning that players must win at least three games out of the maximum five games played.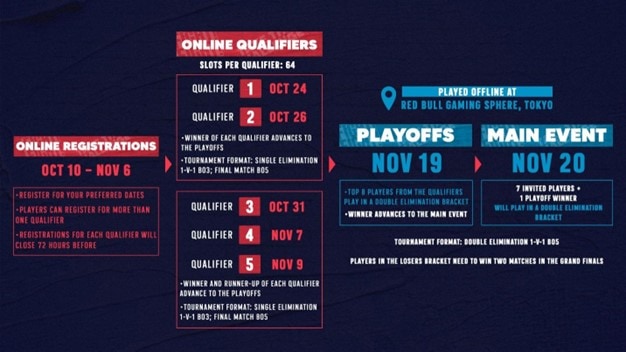 Fans can expect to catch the biggest esports personalities in TEKKEN 7 featured in ONE Esports FIGHT! Tokyo Invitational 2022. The full list of participating esports personalities will be revealed on www.oneesports.gg in the lead up to the event.
SCHEDULE
| | | |
| --- | --- | --- |
| Stage | Date | Start time (JST, GMT+9) |
| Top 8 Online Qualifiers | 24, 26, 31 October & 7, 9 November 2022 | 8:45PM – 11:45PM |
| Playoffs | 19 November | 12:45PM – 7:15PM |
| Main Event | 20 November | 12:45PM – 7:15PM |
GAME RULES
All participating esports teams shall ensure that their athletes comply, for the whole duration of the ONE Esports FIGHT! Tokyo Invitational 2022, with the game rules set out here.
VIEWING CHANNELS
CASTERS
CO-STREAMER WATCH PARTIES
– END –
About ONE Esports
ONE Esports features the world's biggest games, the world's best teams, and the world's best esports athletes. As the Home of Esports Heroes, ONE Esports unleashes esports heroes who ignite the world with hope, strength, dreams, and inspiration. ONE Esports also owns oneesports.gg, a top global esports site that reaches millions of visitors each month, and delivers to its community the latest esports news, reviews, features, how-to guides, and in-depth stories on esports athletes, teams, and fans.
For more updates on ONE Esports, please visit www.oneesports.gg, follow us on Twitter and Instagram @ONEEsports, Facebook at www.facebook.com/ONEEsports, and LinkedIn at www.linkedin.com/company/ONEEsports/.
About Omne
Omne by FWD is a multi-lifestyle app that provides a suite of fun and science-backed activities and content – including music, mini-games, sketching, health, wellbeing and a vast array of engaging features – that are personalised to an individual's preferences and interests and help them achieve daily goals to chill, focus, energise, get inspired or power nap. The app is aimed at building and rewarding micro-habits to help users reach their goals.
Omne by FWD: every day your way through play, learn, create. The app can be downloaded for free on both the Apple and Google app stores in Japan and selected markets.
TEKKEN™7 & ©Bandai Namco Entertainment Inc.
Media Contact:
ONE Esports
(e): press@oneesports.gg