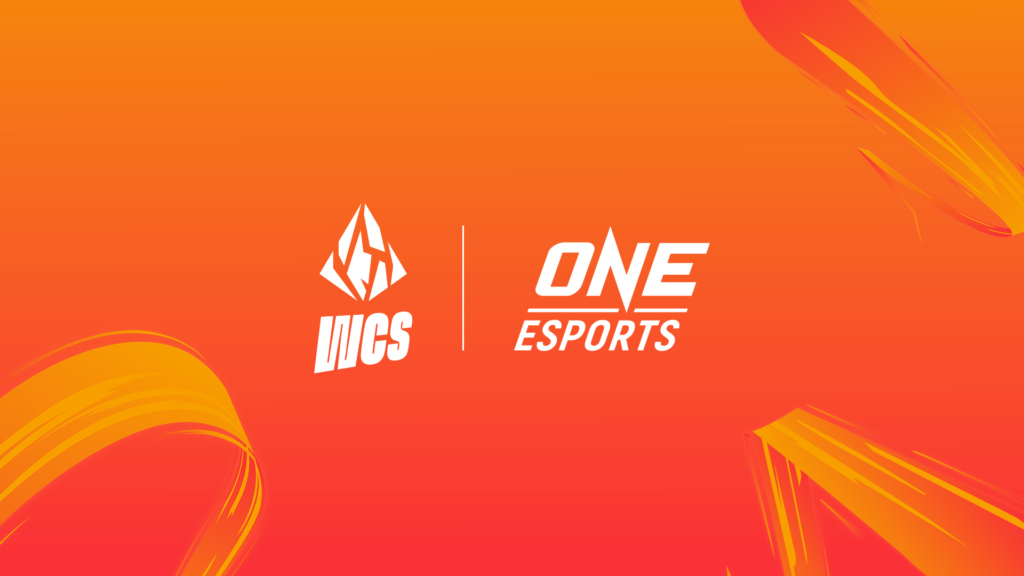 ONE Esports, a subsidiary of ONE Championship™ (ONE), has entered into a partnership with Riot Games, and has been appointed Official Media Partner for the League of Legends: Wild Rift Champions SEA (WCS). This partnership between ONE Esports and Riot Games will involve multiple initiatives to promote fandom for the WCS Finals taking place from 23 April 2022 – 8 May 2022.
The WCS spans across competitive leagues in Asia Pacific, namely Hong Kong, Indonesia, Malaysia, Philippines, Singapore, Taiwan, Thailand, and Vietnam. The four winning teams of the pan-regional WCS Finals will represent Asia Pacific in the Wild Rift Icons Global Championship taking place in Europe this summer, where participating teams will compete for a USD 200,000 prize pool.
As part of the partnership, ONE Esports will produce a Wild Rift esports video series titled WCS x ONE Presents: Rift Week! which comprises a five-part episode about WCS that will delight fans. This hosted series will feature tournament highlights, player interviews, fan interactions, and more. ONE Esports will also publish a series of articles covering the WCS. All editorial content will be available in English, Bahasa Indonesia, Tagalog, Thai, and Vietnamese, and published on the ONE Esports website, oneesports.gg.
"There is no question that Southeast Asia is at the forefront of the mobile esports boom. According to our research, 87% of gamers in Southeast Asia regularly engage in mobile gaming," said James Lu, Chief Editor, ONE Esports. "Wild Rift, which brings the League of Legends experience to mobile, is set to become one of the hottest esports titles in the region, and we are proud to be selected as Official Media Partner for the WCS. We look forward to deepening our relationship with one of the most renowned game developers in the world, and we hope that fans enjoy what we have in store for them."
"The WCS tournament this year has been characterized by some truly outstanding performances by local talent from around the Southeast Asia region. As the very best 11 teams come together to compete at the WCS Finals, we are thrilled to work with ONE Esports to bring specially curated WCS content to our passionate Southeast Asian fans. We look forward to bringing more meaningful ways for our fans to engage with the tournament and hope they enjoy the WCS x ONE Presents: Rift Week!" said Jem Loh, Head of Communications & Channels, APAC at Riot Games.
– END –


About ONE Esports
ONE Esports features the world's biggest games, the world's best teams, and the world's best esports athletes. As the Home of Esports Heroes, ONE Esports unleashes esports heroes who ignite the world with hope, strength, dreams, and inspiration. ONE Esports also owns oneesports.gg, a top global esports site that reaches millions of visitors each month, and delivers to its community the latest esports news, reviews, features, how-to guides, and in-depth stories on esports athletes, teams, and fans.

For more updates on ONE Esports, please visit www.oneesports.gg, follow us on Twitter and Instagram @ONEEsports, Facebook at www.facebook.com/ONEEsports, and LinkedIn at www.linkedin.com/company/ONEEsports/.
About Riot Games
Riot Games was founded in 2006 to develop, publish, and support the most player-focused games in the world. In 2009, Riot released its debut title, League of Legends, to worldwide acclaim. League has gone on to be the most-played PC game in the world and a key driver of the explosive growth of esports.
As League enters its second decade, Riot continues to evolve the game while delivering new experiences to players with Teamfight Tactics, Legends of Runeterra, VALORANT, League of Legends: Wild Rift, and multiple work-in-progress titles. Riot is also building the world of Runeterra through multimedia projects across music, comic books, board games, and the upcoming animated series Arcane.
Founded by Brandon Beck and Marc Merrill, and led by CEO Nicolo Laurent, Riot is headquartered in Los Angeles, California, and has 2,500+ Rioters in 20+ offices worldwide.
About Wild Rift Esports
Wild Rift Esports, the first mobile sport by Riot Games, launched its first official season in 2022, announcing the eight regional leagues that serve as the foundation for the Wild Rift Esports global competitive structure, and bring their own unique flavor and style to the sport. In its first season, Wild Rift Esports will also hold its first official international tournament, the Wild Rift Icons Global Championship, which will feature the highest level of competitive play, and will crown the Wild Rift world champion.
Media Contact:
ONE Esports
Elissa Young
Senior Manager of PR & Communications
(e): e.young@oneesports.gg
(m): +65 9226 4022