ONE Esports will execute EACC Spring 2022 and EACC Summer 2022 across China, Korea, Thailand, and Vietnam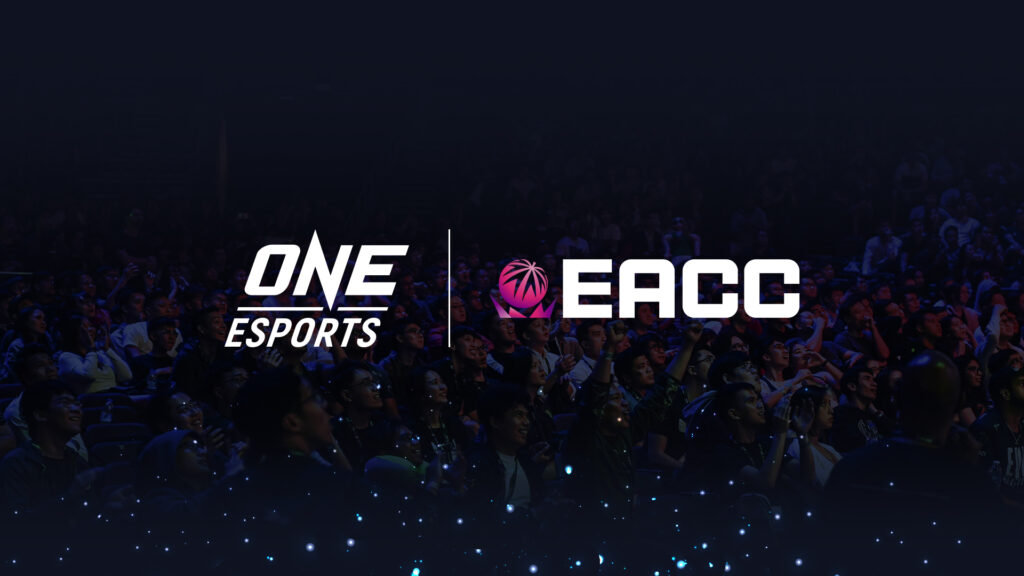 ONE Esports, a subsidiary of Group ONE Holdings (ONE), has been named by Electronic Arts ("EA") as Official Tournament Organizer and Lead Agency for the EACC 2022, an inter-Asian esports tournament for EA SPORTS™ FIFA Online 4.
There will be two EACCs held in Q2 and Q3 of this year, EACC Spring 2022 and EACC Summer 2022, both featuring 12 teams across China, Korea, Thailand, and Vietnam. EACC Spring will take place from 18-24 April 2022, where teams will compete over a week of intense competition. More information and format on the respective tournaments will be announced in due course.
As part of the agreement, ONE Esports will provide full event execution and live production with players and talent for both EACCs in English, Korean, Mandarin, Thai, and Vietnamese. ONE Esports will also collaborate with EA to produce exciting content and comprehensive coverage of the tournaments for fans. The content will be available in local languages and published on the ONE Esports website, oneesports.gg, and across its social media channels.
"We know that a significant portion of ONE Esports fans are passionate about the EA SPORTS™ FIFA franchise. We are excited to execute and bring an action-packed series of tournaments to this passionate and engaged EA SPORTS™ FIFA Online 4 community across Asia, as well as tell and amplify the stories of their esports heroes," said Jason Teo, Vice President of Business Development, ONE Esports.
"ONE Esports has a proven track record for celebrating esports heroes and enhancing the competitive gaming global experience for players and viewers," said Piotr Pilich, Deputy Commissioner, EA SPORTS™ FIFA Online. "We are thrilled to partner with ONE Esports as we enhance the love for football through EA SPORTS™ FIFA Online 4 competitive gaming entertainment."
– END –
About ONE Esports
ONE Esports features the world's biggest games, the world's best teams, and the world's best esports athletes. As the Home of Esports Heroes, ONE Esports unleashes esports heroes who ignite the world with hope, strength, dreams, and inspiration. ONE Esports also owns oneesports.gg, a top global esports site that reaches millions of visitors each month, and delivers to its community the latest esports news, reviews, features, how-to guides, and in-depth stories on esports athletes, teams, and fans.

For more updates on ONE Esports, please visit www.oneesports.gg, follow us on Twitter and Instagram @ONEEsports, Facebook at www.facebook.com/ONEEsports, and LinkedIn at www.linkedin.com/company/ONEEsports/.
About Electronic Arts
Electronic Arts (NASDAQ: EA) is a global leader in digital interactive entertainment. The Company develops and delivers games, content and online services for Internet-connected consoles, mobile devices and personal computers.
In fiscal year 2021, EA posted GAAP net revenue of $5.6 billion. Headquartered in Redwood City, California, EA is recognized for a portfolio of critically acclaimed, high-quality brands such as EA SPORTS™ FIFA, Battlefield™, Apex Legends™, The Sims™, Madden NFL, Need for Speed™, Titanfall™ and F1™. More information about EA is available at www.ea.com/news.
EA SPORTS, Ultimate Team, Battlefield, Need for Speed, Apex Legends, The Sims and Titanfall are trademarks of Electronic Arts Inc. John Madden, NFL, FIFA and F1 are the property of their respective owners and used with permission.
Media Contact:
ONE Esports
Elissa Young
Senior Manager of PR & Communications
(e): e.young@oneesports.gg
(m): +65 9226 4022