The second edition of the EA SPORTS FIFA Online 4 esports tournament is managed by ONE Esports across China, Korea, Thailand, and Vietnam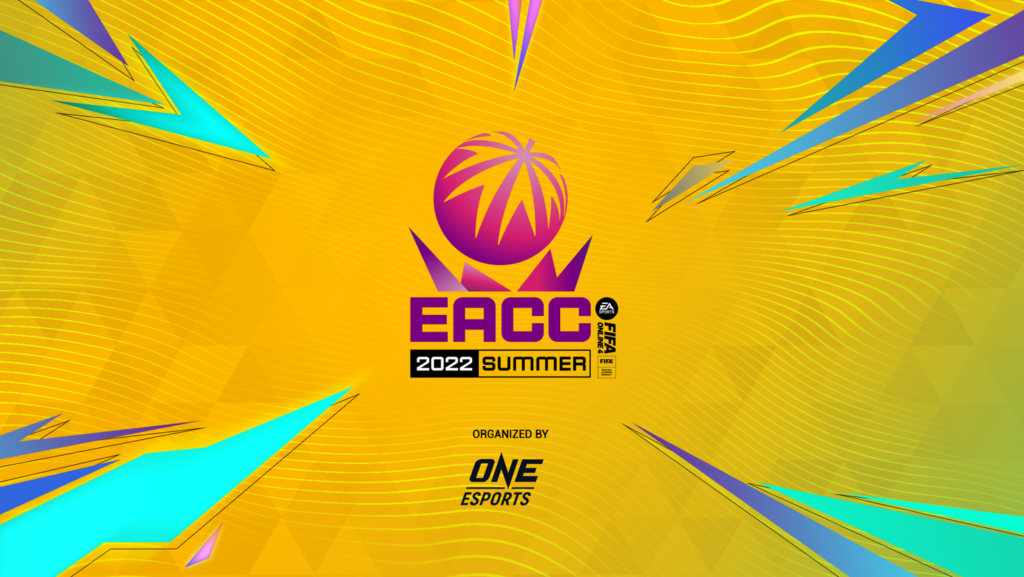 The inter-Asian esports tournament for EA SPORTS™ FIFA Online 4 will be hosted by Electronic Arts ("EA") and ONE Esports. The second edition of the season, EACC Summer 2022, will run from 15 August to 21 August. The tournament will be broadcast across China, Korea, Thailand, and Vietnam, and will feature 12 teams competing over a week of intense competition for a total US$100,000 prize pool.
The EACC first began in 2014 as the EA SPORTS™ FIFA Online 3 Spearhead Invitational, being the first-ever international EA SPORTS™ FIFA Online esports competition. It later evolved into the Asian Cup in 2015, finally becoming the EA Champions Cup in 2016. Since then, it has brought together the best professional FIFA Online 4 teams twice a year, in a battle to become the champions of Asia.
EVENT FORMAT
Three teams from each participating country – China, Korea, Thailand, and Vietnam – each consisting of three to four players, will battle it out in a two-sided double-elimination styled bracket. During this double-elimination bracket, each matchup will be played in a Best-of-5 format, meaning that teams must win at least three games out of the maximum five games played to advance.
Both teams in the matchup will nominate a different individual athlete for each of the first three games. For the optionally required game four and five, the athletes from games one, two, and three can be re-nominated. As a result, a single athlete can only compete in a maximum of two games during a single matchup between two EA SPORTS™ FIFA Online 4 teams, putting a greater focus on the performance and tactics of the entire team.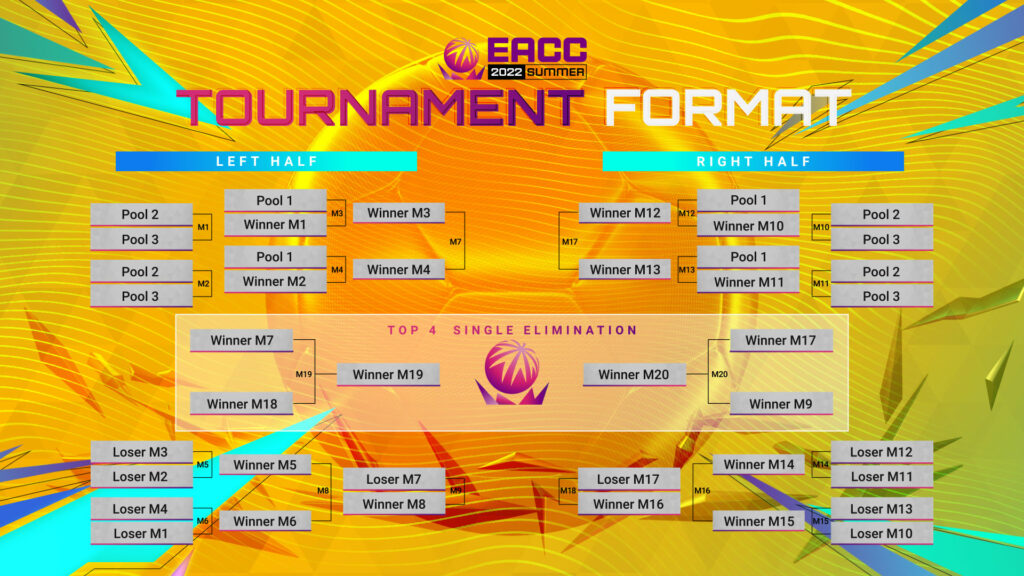 PARTICIPATING TEAMS
The full list of teams from each participating country is as follows:
Country
Teams
China
1st – Wolves Esports
2nd – Nova Esports
3rd – Manchester City Esports Team
Korea
1st – Kwangdong Freecs
2nd – DAEJEON HANACITIZEN FC
3rd – CrazyWin
Thailand
1st – GRATZ
2nd – MiTR Coffee
3rd – NRSports
Vietnam
1st – ProGamer
2nd – DIH Esports
3rd – Tony Tonyy
SCHEDULE
| | | |
| --- | --- | --- |
| Stage | Date | Start time (GMT +8) |
| Playoffs | 15-17 August | 16:00 |
| Playoffs | 19-20 August | 17:00 |
| Semi Finals and Grand Finals | 21 August | 16:00 |
GAME RULES
All participating esports teams shall ensure that their athletes comply, for the whole duration of the EACC, with the game rules set out here.
VIEWING CHANNELS
ONE Esports will also collaborate with EA to produce exciting content and comprehensive coverage of the tournaments for fans. The content will be available in local languages and published on the ONE Esports website, oneesports.gg, and across its social media channels.
– END –
About ONE Esports
ONE Esports features the world's biggest games, the world's best teams, and the world's best esports athletes. As the Home of Esports Heroes, ONE Esports unleashes esports heroes who ignite the world with hope, strength, dreams, and inspiration. ONE Esports also owns oneesports.gg, a top global esports site that reaches millions of visitors each month, and delivers to its community the latest esports news, reviews, features, how-to guides, and in-depth stories on esports athletes, teams, and fans.

For more updates on ONE Esports, please visit www.oneesports.gg, follow us on Twitter and Instagram @ONEEsports, Facebook at www.facebook.com/ONEEsports, and LinkedIn at www.linkedin.com/company/ONEEsports/.
About Electronic Arts
Electronic Arts (NASDAQ: EA) is a global leader in digital interactive entertainment. The Company develops and delivers games, content and online services for Internet-connected consoles, mobile devices and personal computers.

In fiscal year 2021, EA posted GAAP net revenue of $5.6 billion. Headquartered in Redwood City, California, EA is recognized for a portfolio of critically acclaimed, high-quality brands such as EA SPORTS™ FIFA, Battlefield™, Apex Legends™, The Sims™, Madden NFL, Need for Speed™, Titanfall™ and F1™. More information about EA is available at www.ea.com/news.

EA SPORTS, Ultimate Team, Battlefield, Need for Speed, Apex Legends, The Sims and Titanfall are trademarks of Electronic Arts Inc. John Madden, NFL, FIFA and F1 are the property of their respective owners and used with permission.
Media Contact:
ONE Esports
Elissa Young
Senior Manager of PR & Communications
(e): e.young@oneesports.gg
(m): +65 9226 4022