Time has passed for D.Va in Overwatch 2. Six years on from the release of Overwatch, the Korean pro gamer turned mech pilot now looks older, with a mischievous twinkle in her eye that suggests she knows that she's still better than everyone else.
D.Va's new design was first revealed earlier in June in a new trailer for Overwatch 2 at the Xbox and Bethesda Games Showcase alongside the game's October 4 release date, and fans are absolutely lapping it up.
Character artist Ying Liu posted a few close-ups of the mech pilot on Twitter, showcasing her new look in gorgeous detail. Players were quick to chime in with their appreciation, talking about how they adored her new look.
---
---
Fans are loving D.Va's new look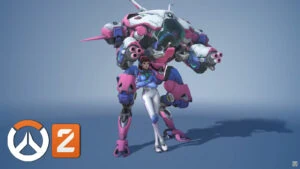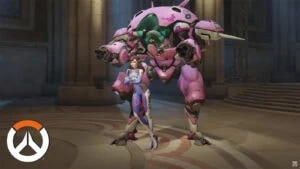 Lead concept artist Qiu Fang worked on the concept for the Korean pilot, while Principle Artist Matt Taylor helped bring her iconic mech to life.
In addition to her new suit, Hana Song now wears her hair pinned up in her ponytail. Her mech also looks far cooler than before, and it is no longer predominantly pink. Instead, some panels are now colored lavender and white to match her suit.
She is also sporting what looks to be a new headset and communication device, with glowing green sides.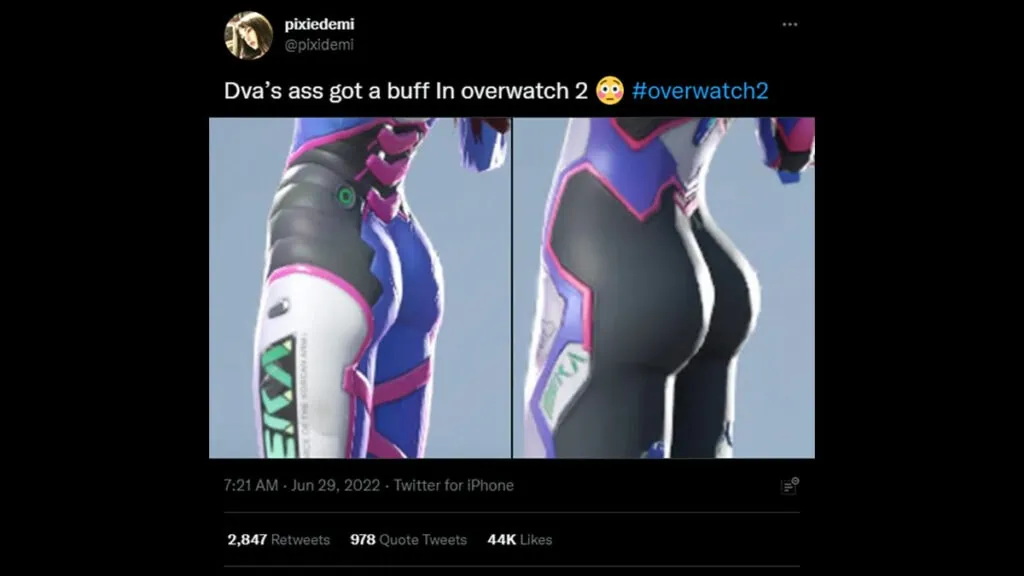 Eagle-eyed fans have also noticed another big change to her design — she literally has a bigger booty, with far more pronounced curves than before. Players proceeded to rave about her "booty buff," saying that they might return to Overwatch just for it.
On the gameplay front, Blizzard has also readjusted the balance between her mech armor and health in the latest patch. Mech armor has increased from 200 to 300, while its health has decreased from 450 to 350.
The second Overwatch 2 PvP beta is now available to play and will run till July 18.
READ MORE: All the Overwatch hero changes so far