Marksman Popol and Kupa finally has a skin that's modern, funky, and outright fun.
Trouble Makers Popol and Kupa steps away from the hero's original prehistoric theme and reimagines them as punks that roam the street, causing problems wherever they go, much like Disney's Bolt.
After Hunting Pals, Tribal Howl, and the limited edition Soundwave and Ravage Transformers skin, this will be the character's fourth cosmetic in-game, and also November's Starlight skin.
---
---
Preview of Trouble Makers Popol and Kupa skill effects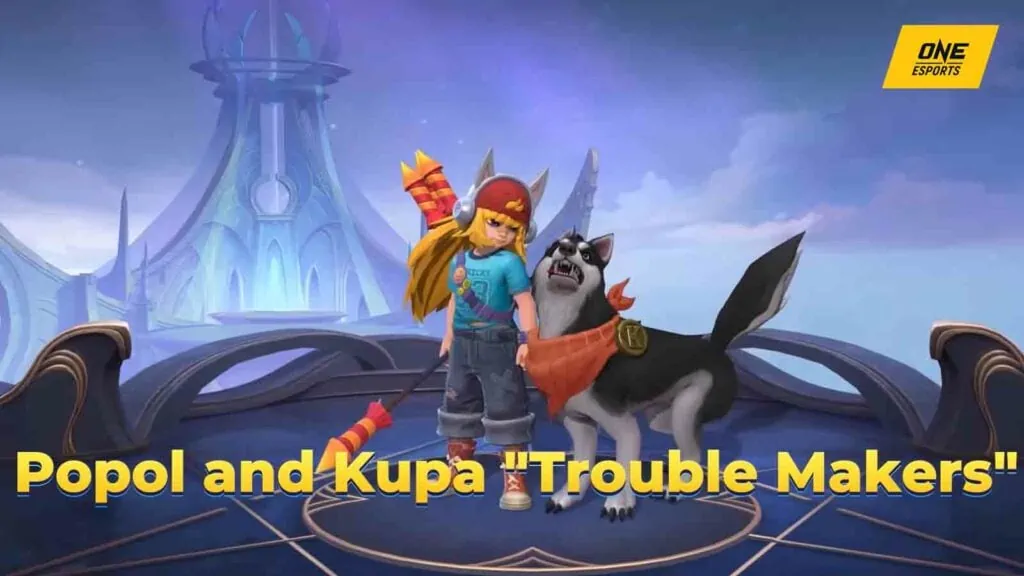 Shedding its dire wolf fur from the north, Kupa is transformed into a cute black and white husky who wears an orange bandana around its neck, complete with the letter "K" on its collar. No matter how many teeth he bares, you can't deny he's cute.
Next to him stands Popol, who looks badass. Donning shiny, silver earphones and a backwards red cap on top of his gangster-esque long blond hair, he's here to rule the streets with his furry companion.
Upping his cool factor is a pair of ripped jeans paired with high ankle red sneakers.
The fashion-forward Popol also sees his spear remade as firework sticks, which ties in with the skin's skill effects.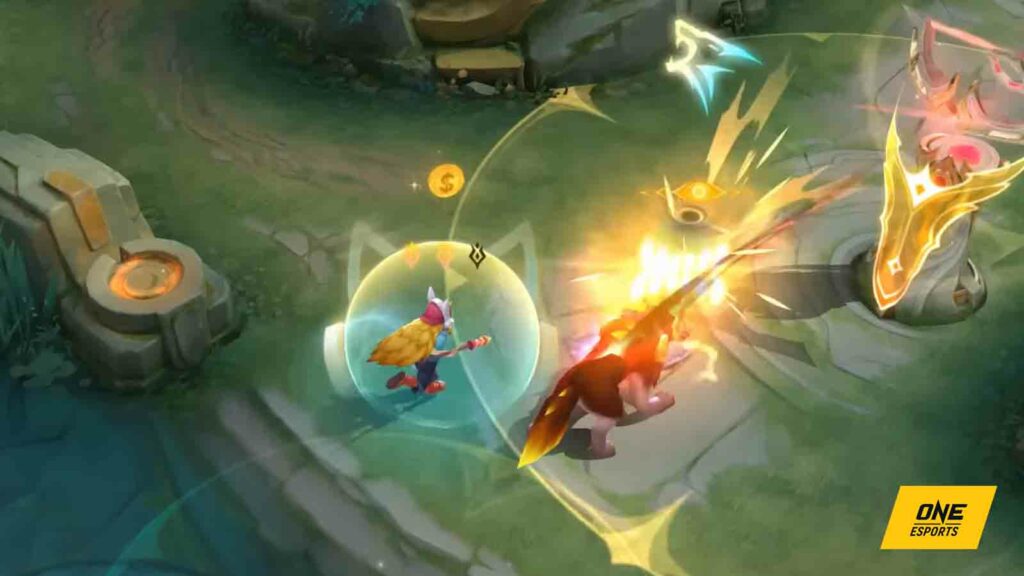 All of the skin's visual effects are colored mint green, blending with a buttermilk yellow.
When Kupa, Help! is cast, Popol is surrounded by a shield that takes the shape of his face, complete with earphones and dog ears. His passive, We Are Friends, is shown as yellow indicators at the top.
Popol's Surprise, which lays down traps, is recolored orange, with an added firecracker on top to match his spear.
If you don't fancy November's skin, past Starlight skins, including Siren Priestess Luo Yi, Royal Cavalry Fanny, Dreadful Clown Khufra, and Searing Maw Martis will also be available.
---
---
Follow ONE Esports on Facebook for more MLBB news, updates, guides, and more.
READ MORE: Why every Mobile Legends EXP laner should make the effort to master Esmeralda