One of the most overlooked fighter heroes in Mobile Legends: Bang Bang will be rising from the ashes.
Moonton released a teaser of the upcoming revamp to fighter hero Minsitthar, which will go live four days before the start of the new ranked season.
The teaser shows Minsitthar's new appearance and skills. According to the game developer, they aim to increase the hero's popularity in both ranked and pro play.
---
---
Here are all the upcoming changes to Minsitthar in Mobile Legends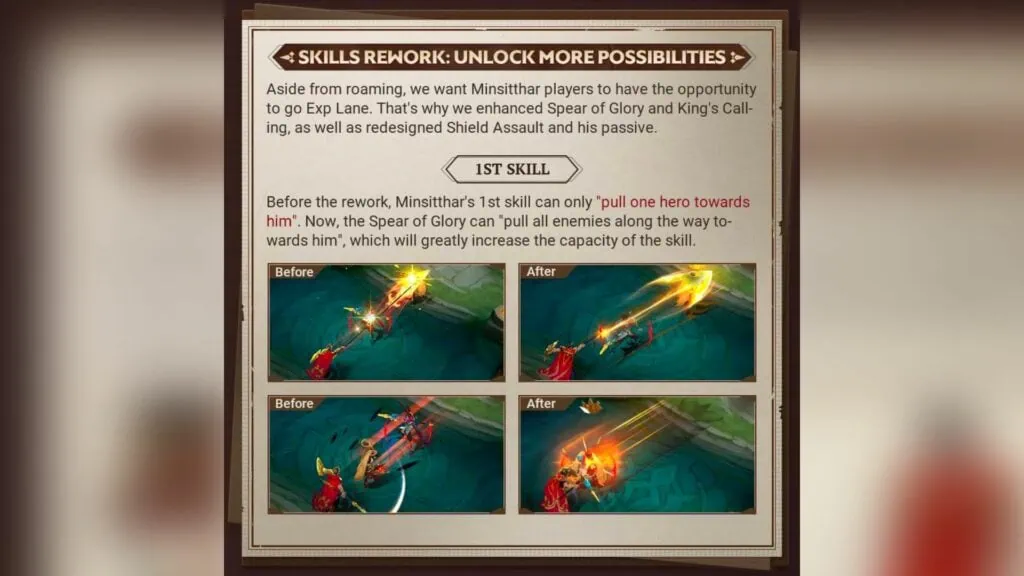 Minor improvements were made to his character model, which now features the iconic Kanote art engraved in his armor and shield. Kanote art is a form of art that is frequently found in Burmese architecture and handicrafts.
As for his skills, he pulls multiple enemy heroes at once with his Spear of Glory, which is a significant improvement from his previous skill which could only pull one target at a time.
Additionally, Shield Assault now provides damage reduction, and can stack with on-hit item effects such as Demon Hunter Sword and Golden Staff.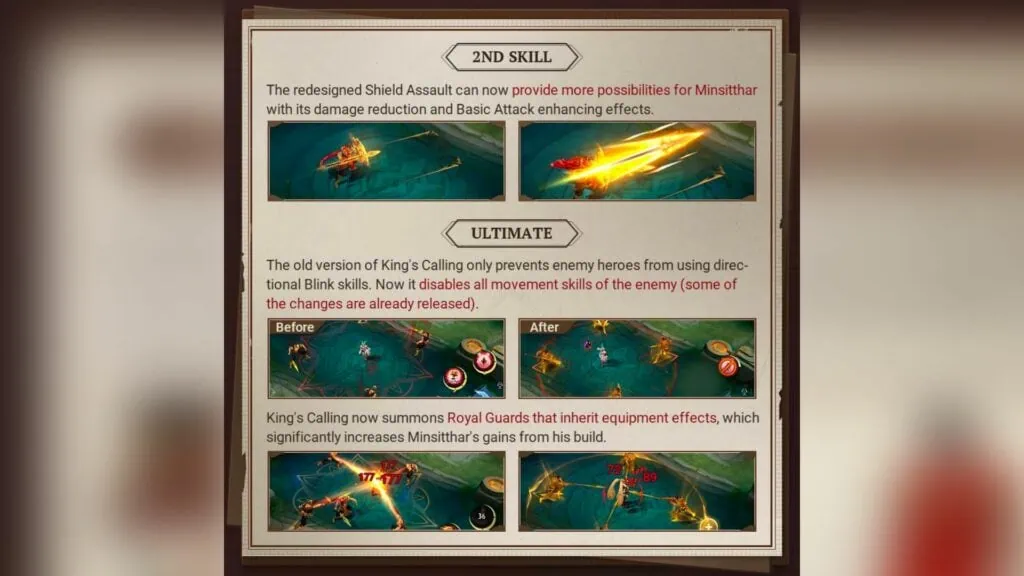 His iconic ultimate ability, King's Calling, has been enhanced such that it'll prove to be more challenging for heroes to move within the area.
It disables all movement skills of enemies instead of just stopping directional skills. The royal guards that surround his ultimate now also inherit equipment effects, making it an effective offensive skill as well.
The revamp will go live on March 21. The new ranked season will start on March 25.
Follow ONE Esports on Facebook for more MLBB news, updates, and guides.
READ MORE: Mobile Legends Nana guide: Best build, skills, emblem, combos