Minotaur has been overlooked in ranked play for the longest time, but that's all about to change thanks to the significant improvements he received in Mobile Legends: Bang Bang patch 1.7.82.
These changes have enhanced his team fight potential and support capabilities, making him a formidable force on the battlefield.
Every aspect of Minotaur's kit, including his passive ability, has been fine-tuned to align with the current meta. Notably, his iconic rage bar, which was previously a requirement for unleashing his ultimate, Minoan Fury, has been removed.
Changes to Minotaur in Mobile Legends patch 1.7.82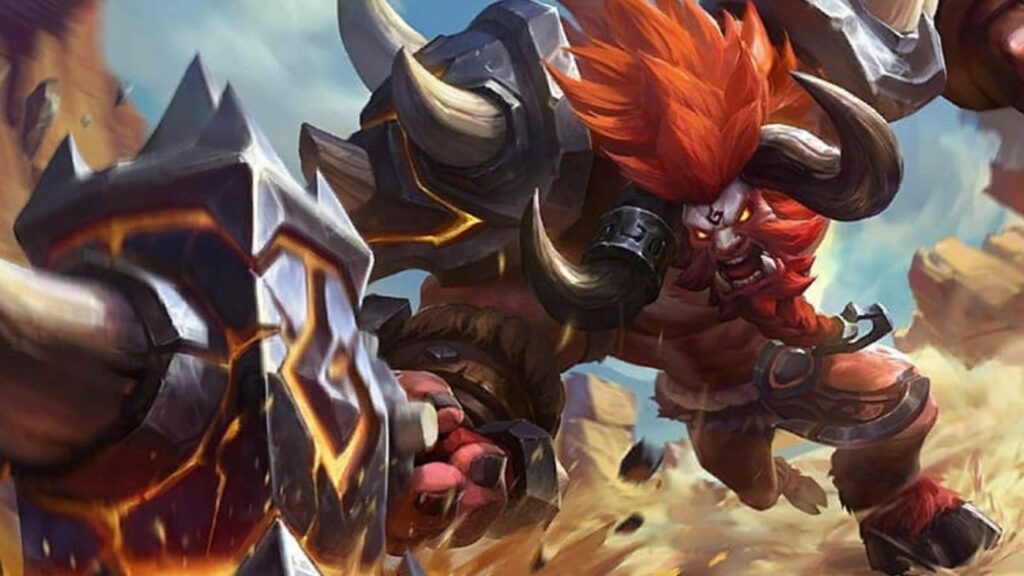 Passive – Rage Incarnate
Effect Revamp: Applying a control effect to an enemy will reduce their hybrid defense. Healing an ally with skill will increase their hybrid defense for two seconds
These effects are doubled in Enraged State
Skill 1 – Despair Stomp
Cooldown increased from 8-5.5s to 12-9.5s
Removed the attack speed reduction on enemies' effect
Duration of enhanced basic attack and movement speed reduction on enemies decreased from 3s to 2s
Skill 2 – Motivation Roar
Cooldown reduced from 12-9.5s to 10-7.5s
Removed the Attack Speed bonus effect
Ultimate – Minoan Fury
Rage has been removed. Minotaur now enters the Enraged state immediately and starts smashing the ground upon using the Ultimate
Cooldown adjusted from 50-40s to 60-50s
Cooldown starts after the Enraged state ends
---
---
Why is Minotaur such a strong pick right now
Prior to the update, Minotaur had to accumulate rage by engaging in combat or sustaining damage in order to activate Minoan Fury.
However, this requirement has been removed, allowing players to use the ability whenever necessary. This makes it much easier for him to shine in team fights.
The removal of the attack speed buff and debuff on the character's first and second skills have been replaced with a hybrid defense mechanism.
---
---
As a result, allies now receive a significant defense boost when healed, while enemies experience reduced hybrid defense when stunned.
However, it's worth noting that the revamped ultimate ability also has an increased cooldown.
As such, players should exercise caution and only use his ultimate during critical moments.
Follow ONE Esports on Facebook for MLBB esports news, guides, and updates.
READ MORE: Mobile Legends Khaleed guide: Best build, skills, emblem, combos