If you thought the previous Inferno Soul Leomord was already badass, wait til you see this.
Moonton has unveiled a revamped version of this time-limited Epic skin with the release of Mobile Legends: Bang Bang patch 1.7.82. This is the first Leomord skin to undergo a revamp.
The revamped skin presents him with an intimidating yet charming appearance, bringing forth a captivating blend of allure and menace.
If you happen to be a fan of the iconic Targaryen family from Game of Thrones, this skin definitely needs to be on your wish list.
---
---
Revamped Inferno Soul Leomord skin character model and skill effects preview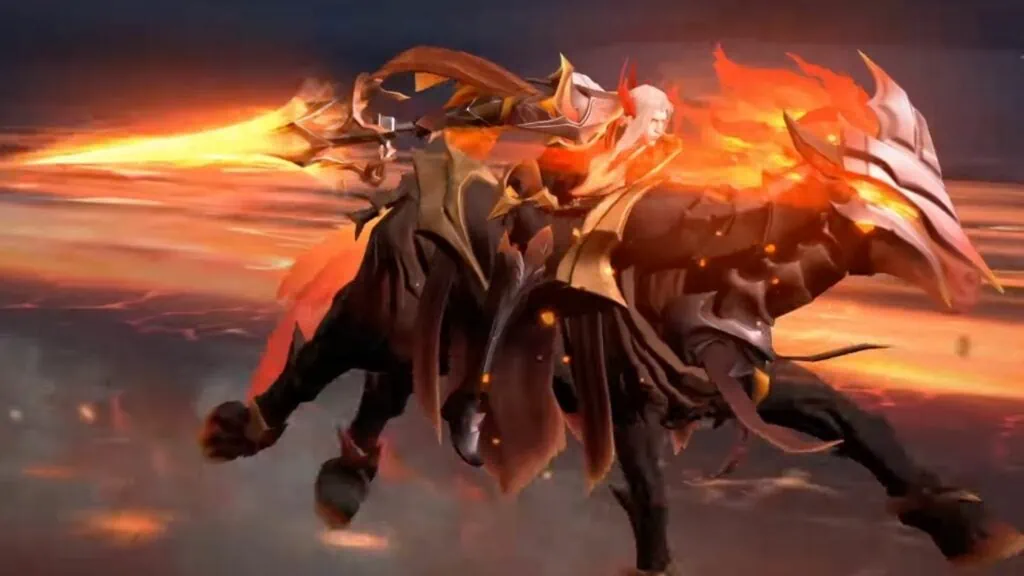 Unlike the previous version where he had glowing orange eyes and hair that radiated like fiery lava, he now exhibits a more human-like look.
His long white hair, accompanied by a red wreath crown resembling devil horns from a distance, adds a touch of intimidation. His red and black armor stands out, just like a medieval knight's armor.
However, the most remarkable change is his sword, which is now engulfed in flames, a sight to behold on the battlefield.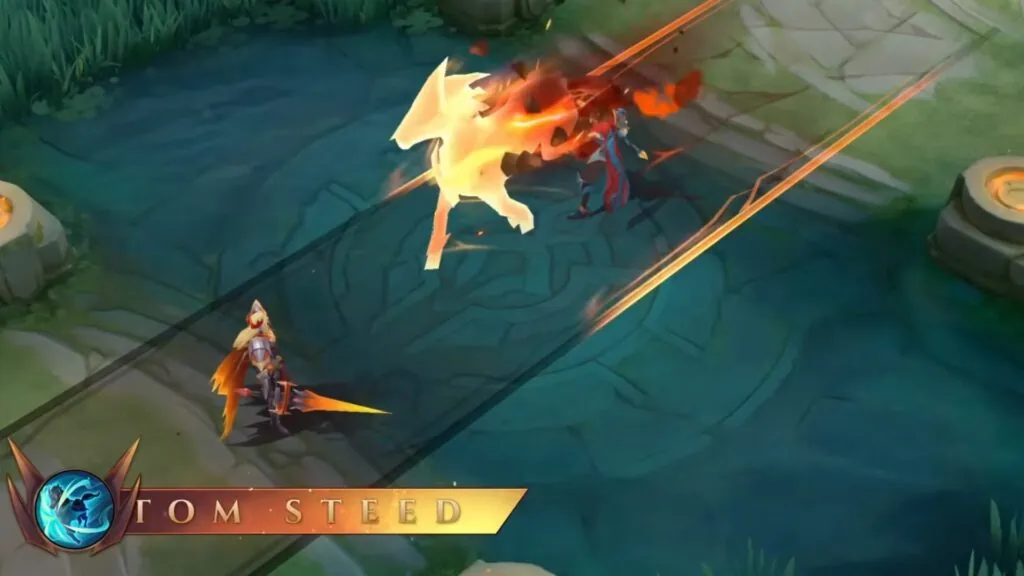 With every attack or Momentum, Leomord's sword now creates a striking trail of black and red, which adds a visually captivating element to his skill set.
One of the most awe-inspiring features of this skin is his ultimate, Phantom Steed. When activated, a bone-chilling horse engulfed in flames gallops towards him.
As Leomord mounts the horse, it undergoes a mesmerizing transformation, becoming an otherworldly steed.
---
---
The time-limited Epic skin is now available in the Lucky Treasure Draw event.
Follow ONE Esports on Facebook for MLBB esports news, guides, and updates.
READ MORE: Mobile Legends Khaleed guide: Best build, skills, emblem, combos