The first week of Mobile Legends: Bang Bang Professional League Philippines Season 9 took place over the weekend, which gave us a glimpse of the current meta and playstyles of competing teams.
What started to get fans talking was the sudden rise of junglers using the Demon Slayer talent from the Jungle emblem tree. Pro players now equip this over Killing Spree from the Assassin emblem, which was meta during the previous MPL PH Season 8.
Just how did this Jungle emblem rise in popularity, and will we see more teams utilizing Jungle emblems from now on?
Teams that utilized the Demon Slayer talent in the first week of MPL PH Season 9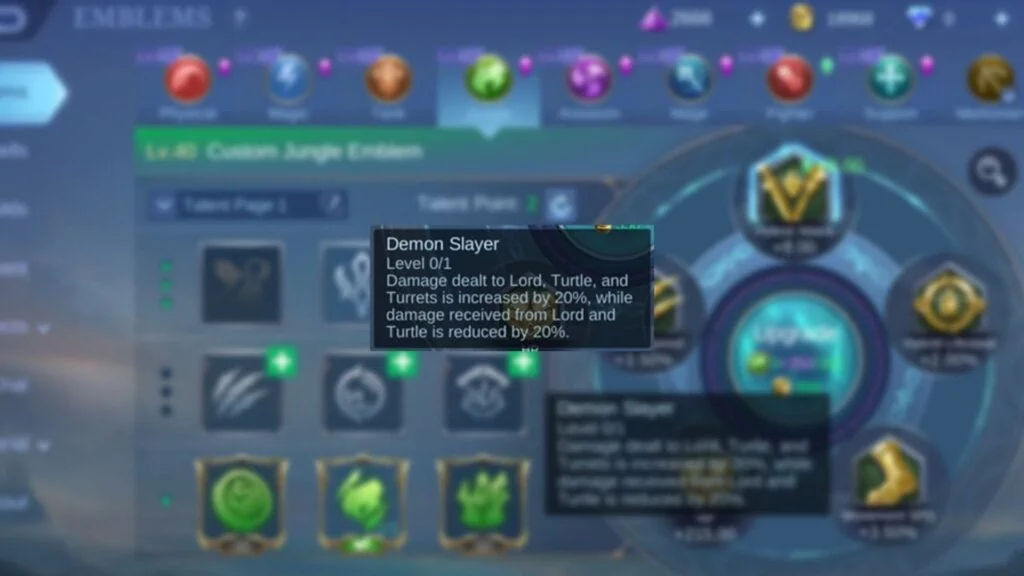 TNC was undefeated in the first week of the tournament, all thanks to Shemaiah Daniel "SDzyz" Chu's excellent performance against Smart Omega and Blacklist International.
In all four games, SDzyz used the Demon Slayer talent, and was always one step ahead against his jungle opponent.
The Jungle emblem in Mobile Legends: Bang Bang increases the hybrid attack, hybrid lifesteal, movement speed, HP, and attack speed of the user. It also enhances the wielder's damage and damage reduction against creeps and jungle monsters.
Furthermore, the Demon Slayer talent gives the user an extra 20% damage against the Turtle, Lord, and turrets. It also reduces the damage dealt by the Lord and the Turtle by 20%.
---
---
Why this Jungle emblem resurfacing in the current meta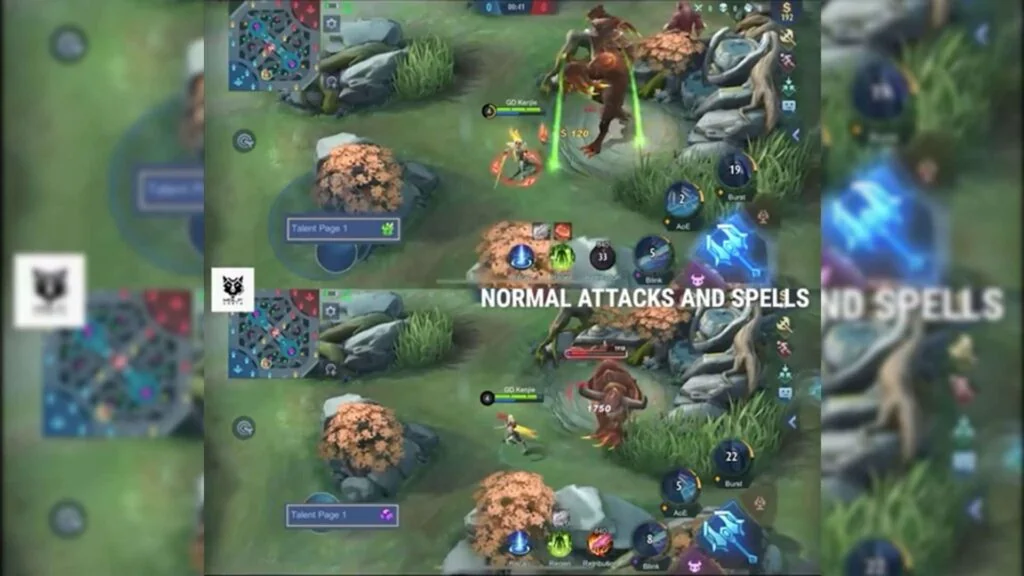 MPL PH analyst Caisam "Wolf" Nopueto uploaded a video on Facebook showing just how fast it is to clear jungle monsters with the Demon Slayer talent compared to the Killing Spree talent in the Assassin emblem tab.
Even though it's not stated in the in-game description, Demon Slayer actually also increases the damage of the jungler's Retribution damage.
Having increased damage against jungle creeps means that the jungler will have a faster time rotating, securing other objectives, and stealing the enemy jungle buffs.
This was evident during the game between Blacklist International and ONIC PH on the first day of the tournament. ONIC PH's Kairi "Kairi" Rayosdelsol's Fanny, was able to achieve an early first blood after quickly securing his buff.
What also made the jungle emblem more appealing this season is that the Killing Spree talent was nerfed in Mobile Legends patch 1.6.50.
With seven weeks left in the regular season, It's a no-brainer that most, if not all, will be using this new meta to get the easy victory in the Land of Dawn.
READ MORE: Despite 0-2 start, BON CHAN is confident Blacklist International will recover