Mobile Legends: Bang Bang is ending the year with a collector skin for one most beginner friendly heroes in the Land of Dawn.
Aqua Pura Nana, the collector skin for the month of December, will make a splash soon, and its skill effects are sure to excite many, even those who don't usually play her.
Preview of the new Collector skin, Aqua Pura Nana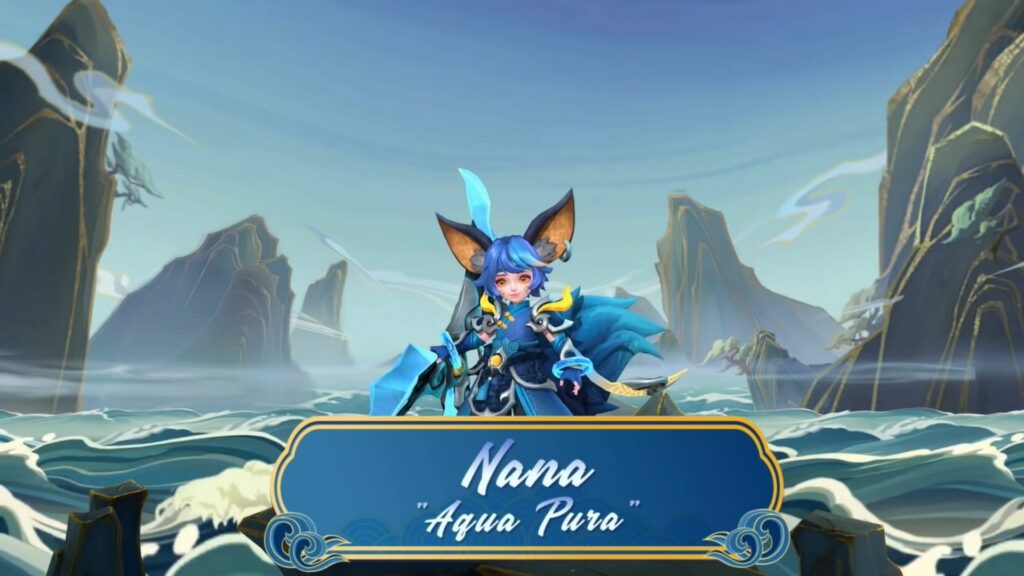 The skin was teased on Mobile Legends: Bang Bang YouTube page, showing the Sweet Leonin in her most powerful form.
In this skin, she swaps out her signature pink outfit for a magical blue garb that radiates ocean vibes. Replacing her trusty boomerang, Nana now wields a massive throwing star that has ice on the tip of its blades.
Capping off her new look is her blue hairdo and red eye color, which gives her that mystical, yet adorable appearance.
Aqua Pura Nana new skill effects
As a collector skin, Aqua Pura Nana has a lot of changes to her skill effects. Every time she receives critical damage, she transforms into a blue creature.
She throws a similar creature with Molina Smooch. Perhaps the best thing about this Collector skin is her ultimate, Molina Blitz. Once she activates it, a massive blue dragon leaps out the water to crush those who oppose her.
Aqua Pura Nana will be released in the in-game shop soon.