FunPlus Phoenix fans have a new way to celebrate the team's 2019 Worlds victory with a new set of adorable minis showing off the team's world champion skins.
The collection features all five members of the team in their chosen hero skin with their autograph on the base.
Sporting a power ranger aesthetic in red and yellow colors, the full line-up includes:
Kim "DoinB" Tae-sang as Malphite, Shard of the Monolith
Gao "Tian" Tian-Liang as Lee Sin, The Blind Monk
Lin "Lwx" Wei-Xiang as Vayne, The Night Hunter
Liu "Crisp" Qing-Song as Thresh, the Chain Warden
Kim "GimGoon" Han-saem as Gangplank, The Saltwater Scourge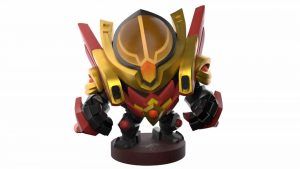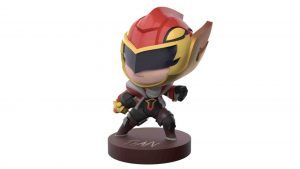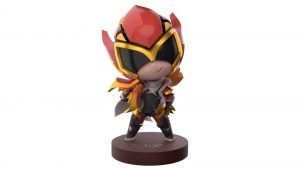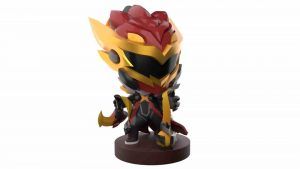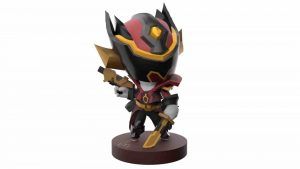 This special edition FPX Team Minis Set is available for US$40. Pre-orders can be placed here.
---
---
Die-hard fans of the team can also pick up this 28 x 18-inch FPX Giclee Art Print featuring the splash art of FPX 2019 Worlds skins with the roster's signature in gold ink at the bottom of the poster.
All prints present hand numbering and an embossed 2019 Worlds logo.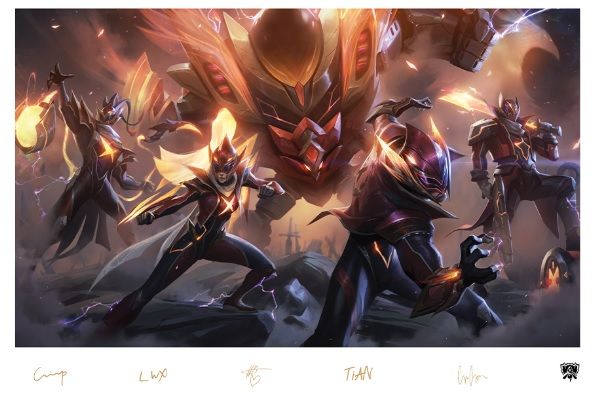 A 2019 Worlds commemorative giclee print is also up for grabs which highlights Baron Nashor, Elder Dragon, and the Summoner's Cup in glorious white marbled visuals.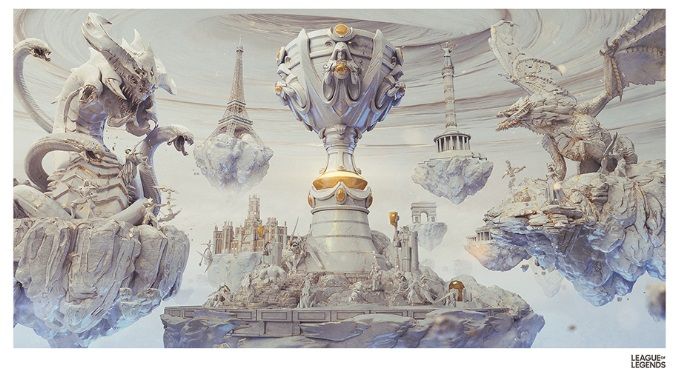 Both 2019 Worlds giclee prints cost US$95, and only 100 have been made available in North America and 100 in Europe for each print.
It is also to be noted that each purchase in the Riot Games Store comes with a free FunPlus Phoenix Summoner Icon which can be used in the League of Legends client.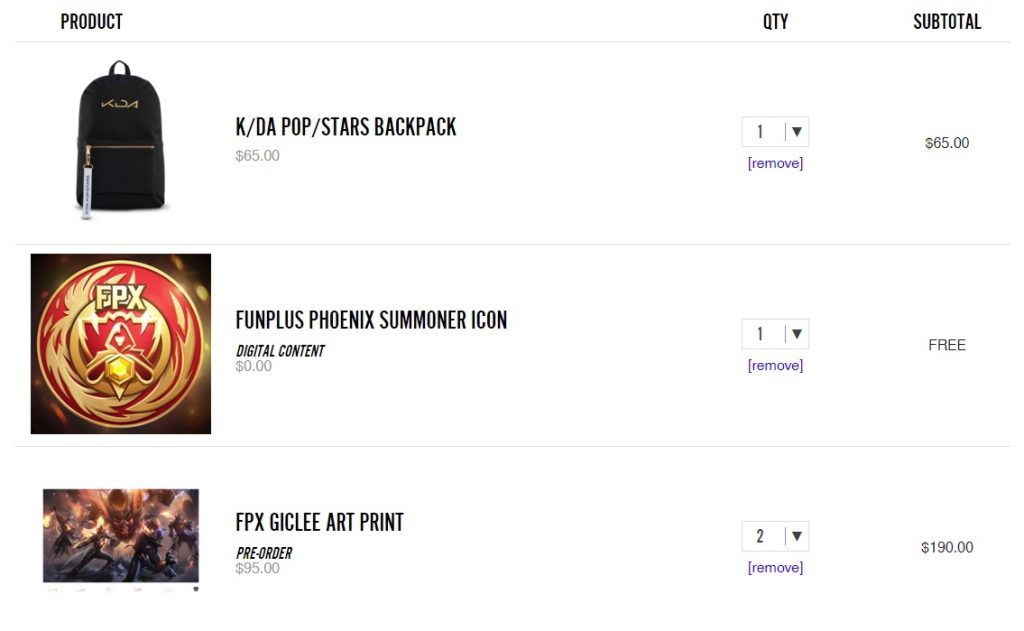 READ MORE: Ranking the League of Legends World Championship skins