The original League of Legends client, first launched in English, debuted in 2009. Following Riot Games' expansion around the globe, new language clients were made to cater to regional markets.
South Korea, for example, has a fully localized Korean client, just like how players in China utilize the Mandarin client.
This setup, however, makes it difficult for foreigners who migrate to other regions, or visiting pro players who bootcamp in another region, because they aren't able to play League of Legends in their native language. Even simple things like searching for items, champions, and setting up keystones can become a challenge.
In 2023, for the first time in almost 14 years, Riot Games will finally be giving players the option to select their preferred text language in the client, Jeremy "Riot Brightmoon" Lee announced during a press conference on January 5.
---
---
Players will be able to change language text, but audio remains a question mark for the future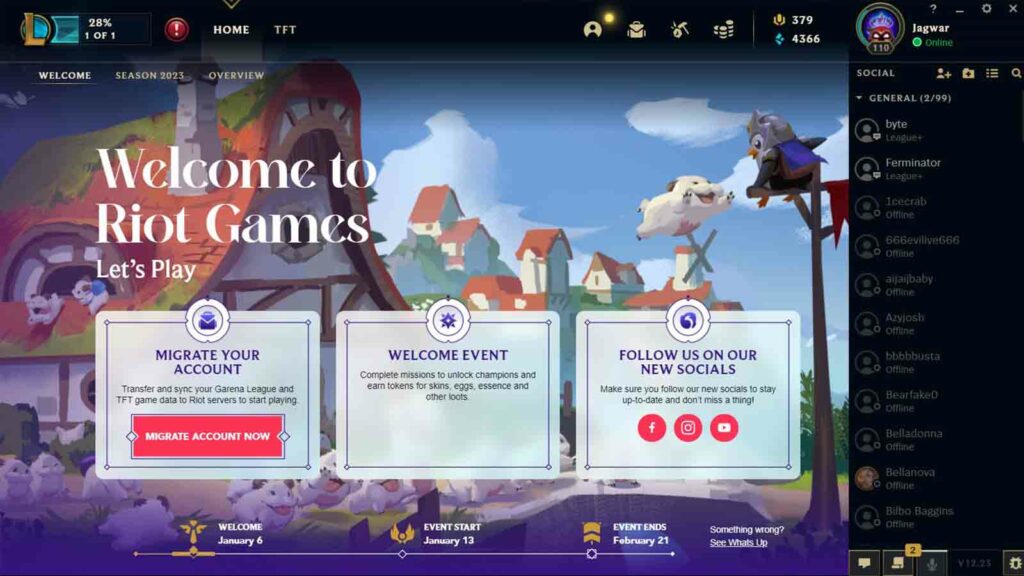 Players in Southeast Asia and Taiwan, who were served by Garena since 2010, officially joined the Riot Games family on January 6 when the game developers (finally) took back publishing rights in the region.
Under Garena, each country had its own Garena app and separate League of Legends client with localized content. This was a necessary move because countries in Southeast Asia are diverse.
Now that the region is united under one Riot Games banner, the option to choose language is a real and practical concern.
Riot Brightmoon confirmed that the option to change language in the League of Legends client is in the works, and expected to ship sometime in 2023. However, it will not change the in-game voiceover, at least for the time being.
"I can't say yes or not yet because one of the major things that have made it difficult for us to do it in the past is the size of language files," said Riot Brightmoon.
He explained that audio files are large, and will likely have an impact on PC storage. "One thing I do know for sure is that we will allow the text to change, and if we're able to do more than that, we certainly will try," he added.
Other PC games like HoYoverse's RPG Genshin Impact give players the option to select preferred languages for text and audio. Many players prefer English text with Japanese audio, similar to how they watch anime.
The catch is that players need to manually change text and audio preferences in the client, and select which package they want to download, since it will take up a significant amount of space on their PC. We're hoping League of Legends will be able to give us the same experience in the future.
Follow ONE Esports on Twitter for more LoL interviews, news, and more.
READ MORE: 8 rarest League of Legends skins you'll likely never own in this lifetime