Channel your inner K/DA goddess with Secretlab's newest All Out gaming chair!
The Secretlab K/DA All Out gaming chair is inspired by the League of Legends group's very first EP entitled "All Out." It comes in a sleek black color for its base, made more fabulous by all the iridescent details and holographic texture at the back and sides of the chair.
For proud Blades, the back part spells out the K/DA text logo in gigantic letters. Just across it is a lovely fractal pattern with iridescent bits and pieces. The backrest shows the crests of the members — Ahri as the Queen, Evelynn as the Diva, Kai'Sa as the Dancer, and Akali as the Rebel.
---
---
This K/DA Secretlab chair is available in both models Titan and Omega.
It's not just a chair, but it can also be considered as a symbol that celebrates the success of the group.
"The Secretlab League of Legends K/DA ALL OUT Edition chair celebrates their (K/DA) comeback and status as a true modern pop sensation, letting fans show off a piece of their favorite band while immersing themselves in their debut EP," said co-founder and CEO of Secretlab Ian Ang.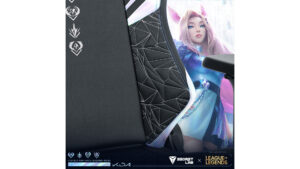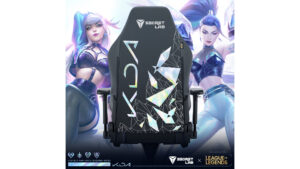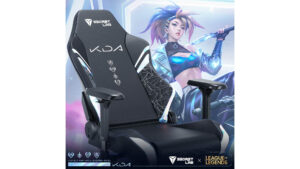 This is actually the second Secretlab chair inspired by K/DA. The first one's design was taken from the Pop/Stars era back in 2018.
READ MORE: LEC teams up with Secretlab as its official chair partner