It's time to game, League of Legends fans!
Riot Games is giving seasoned Summoners a new way to experience Runeterra with Riot Forge, a publishing label that partners with experienced third-party studios.
Riot Forge's debut releases, Ruined King and Hextech Mayhem, are now available for purchase, and promise to bring fresh and exciting gameplay to the world of League of Legends.
---
Ruined King brings the legend of Viego to life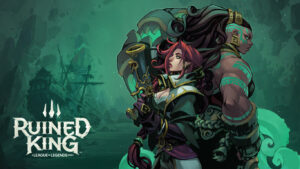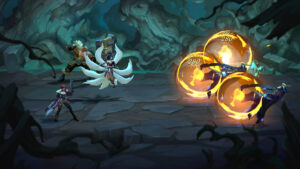 Developed by Airship Syndicate, Ruined King: A League of Legends Story is a single-player, turn-based RPG that unravels a swashbuckling tale of strategic action and adventure.
Ruined King is set in the two regions of Bilgewater and the Shadow Isles. Bilgewater is a bustling port city with sea monster hunters and smugglers, while the Shadow Isles carries an impending doom with its deadly Black Mist.
As seen in the official announcement trailer, you'll play a ragtag group of beloved champions — Miss Fortune, Illaoi, Braum, Yasuo, Ahri, and Pyke — and face the curse of the Ruined King himself, Viego.
Ruined King is now available on Nintendo Switch, Xbox One, PlayStation 4, and PC via Steam, GOG.com, and the Epic Games Store.
The title will also soon be available on PS5, Xbox Series X|S, which comes with a free upgrade for PS4 and Xbox One owners.
---
---
Play as Ziggs and incite chaos in Hextech Mayhem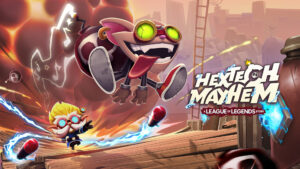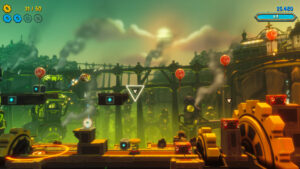 If you're looking for a game with a bigger bang, Hextech Mayhem: A League of Legends Story is the right title for you.
Made by Choice Provisions, Hextech Mayhem is a creative mix of runner games like Jetpack Joyride and rhythm-based gameplay.
To help Ziggs on his mission to create the greatest bomb the world has ever seen, you must hit the corresponding keys on the screen. If you manage to get it down to perfect timing, you'll empower Ziggs to jump, dodge, and light fuses to create an explosive chain reaction.
Hextech Mayhem is now available on Nintendo Switch and PC via Steam, GOG.com, and the Epic Games Store. It will also see a later release on the Netflix mobile app.
---
Riot Forge reveals details about upcoming releases, CONV/RGENCE and Song of Nunu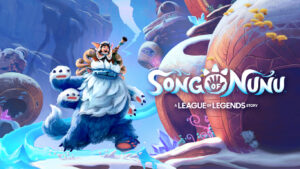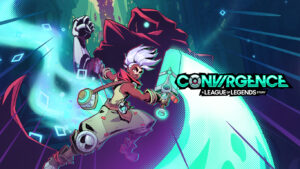 On top of the two new releases, Riot Forge revealed a few more details about its next batch of titles.
Set for a 2022 release, Song of Nunu is a single-player adventure game that puts players in the freezing domain of Freljord. Despite the blizzards and avalanches, developer Tequila Works tells a heartwarming story about The Boy and his Yeti.
If you're a fan of tight controls and quick thinking, CONV/RGENCE is a single-player 2D action platformer centered around Ekko and time control.
As for brand new projects, League fans can look forward to an upcoming Riot Forge title based on the region of Demacia.
Follow ONE Esports on Facebook for more League of Legends news, guides and highlights.
READ MORE: Hextech Mayhem puts an explosive twist to the rhythm game genre