League of Legends just released in-game splash arts for all members of virtual girl group K/DA, including a special one for their collaboration with upcoming LoL champion Seraphine.
The skin line's name is All Out, taken from K/DA's official EP name.
The girls have been dressed in black and holographic outfits, this time more color-coordinated as a group than the looks they gave us during the Pop/Stars era.
Which of these five K/DA All Out skins deserve an encore?
---
5. K/DA All Out Kai'Sa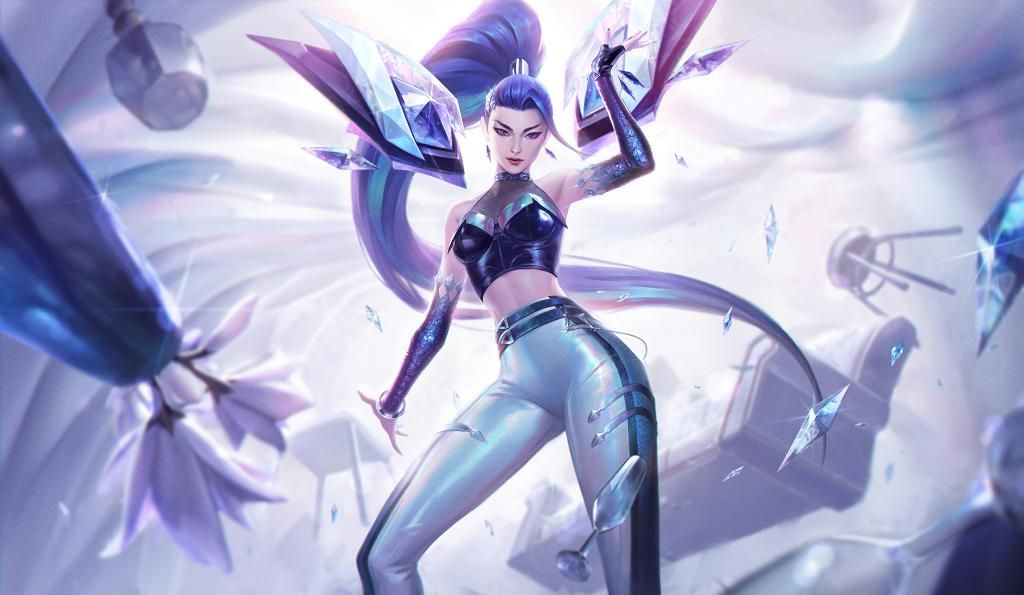 She's a superstar alright, and she can also make all things float in her splash! We absolutely love K/DA Kai'Sa's high pony tail reminiscent of real life pop star Ariana Grande. After ditching the braids, the buns, and the purple dye, Kai'Sa looks ready to go all out on the group's next performance.
---
4. K/DA All Out Evelynn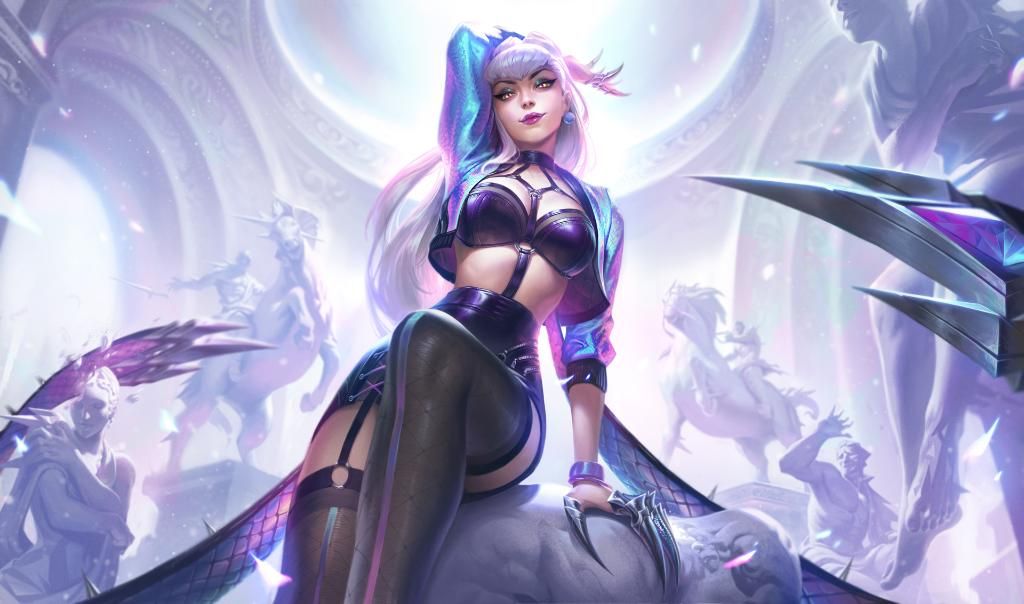 Eve continues to seduce fans with her skin and curves in her new K/DA outfit. Her sharp claws have been coated a metallic silver shade to pair with her silver hair. "My style embodies who I am in this moment," claimed the group's lead vocalist.
---
3. K/DA All Out Ahri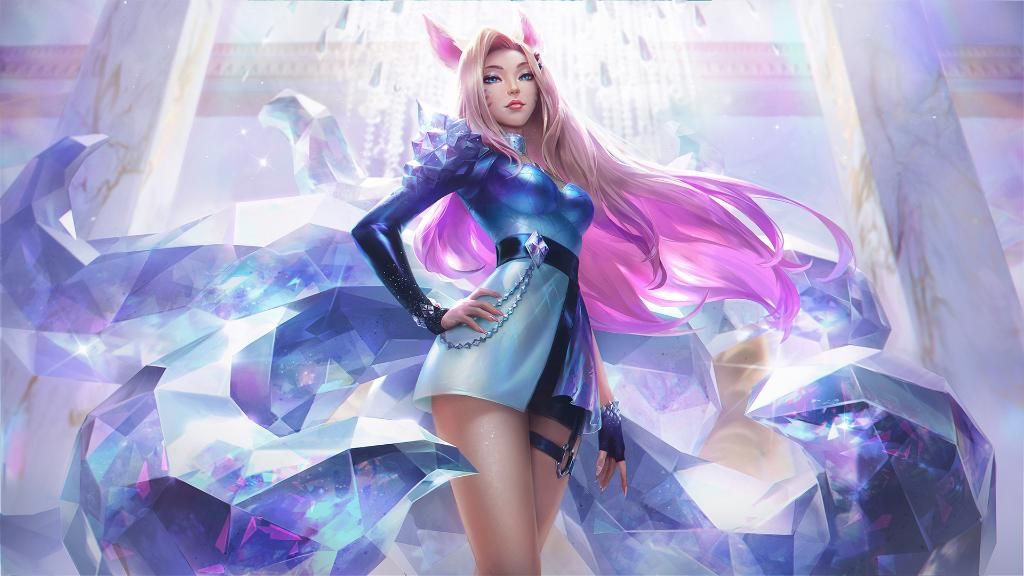 As the leader of K/DA, Ahri stands tall and proud in her new All Out splash art. Her crystallized nine tails complement the All Out color palette, and yet she still stands out with her bright pink gradient hair. We're excited to see her perform live on stage again, embodied by (G)I-DLE's Miyeon.
---
---
2. K/DA All Out Akali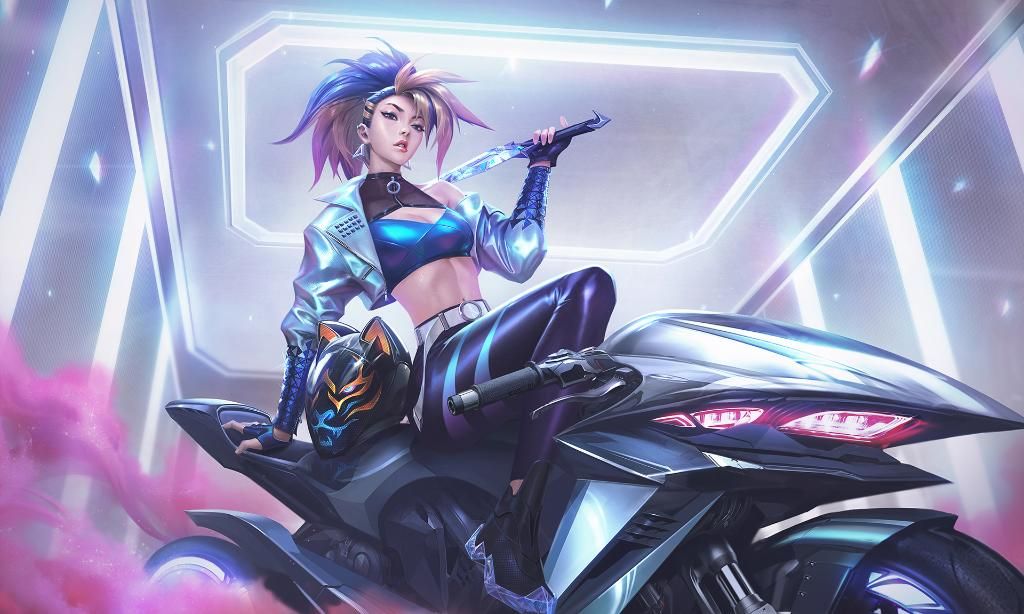 Akali served us badass looks during K/DA's Pop/Stars days, now she's giving fans the baddest stage getup in her All Out skin. Her iconic K/DA cap is gone, replaced with a rad, ombre hairstyle.
The big question: Will we see her ride her motorcycle inside the game, similar to Project Vayne?
---
1. K/DA All Out Seraphine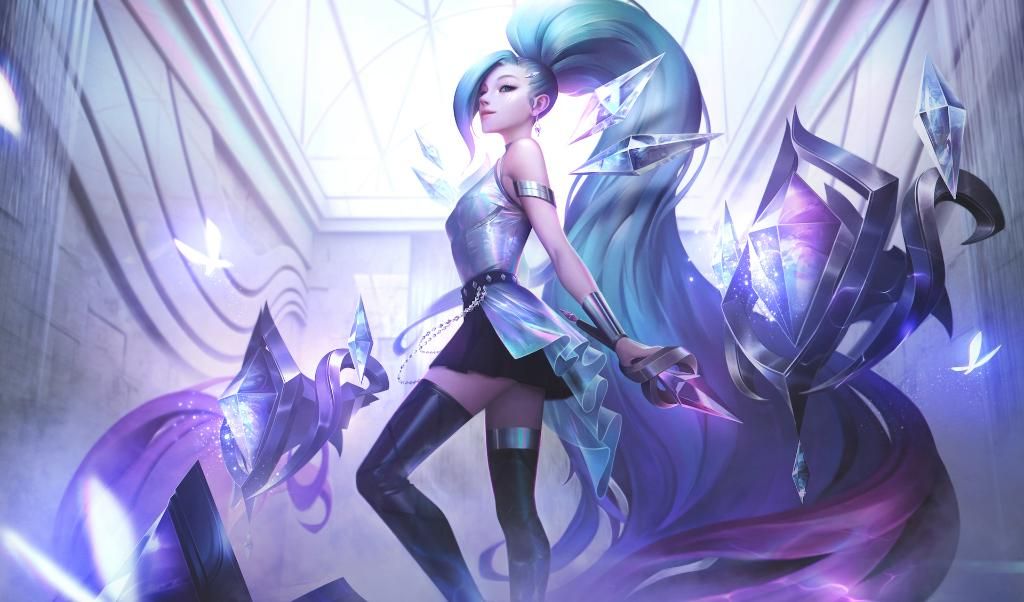 After showing fans her amazing voice through her song covers on social media, Seraphine is finally ready to make her stage debut! This All Out look highlights Seraphine's long and fluffy hair, which has been dyed into lovely shades of celeste and purple.
Her performance outfit reflects her youthfulness and playfulness as fans have observed from her social posts. In her hand is a short staff with a pointed purple crystal, which can be easily mistaken as a microphone at first glance.
What's more, her splash has been adorned with lots of floating crystals. We've also seen her in a short video inside the LoL map, standing on top of a mini hovering stage. With these unique elements present on her splash art, what could Seraphine's powers on the Summoner's Rift be?
Additionally, players should keep an eye out on All Out events across LoL, Legends of Runeterra, and Teamfight Tactics.
READ MORE: Watch (G)I-DLE's live performance of K/DA's Pop/Stars from their online concert