LCK (League of Legends Championship Korea) and digital content service company LEGENDARIES have teamed up to launch a digital collectible service.
The collaboration aims to grow online fanbase by developing digital products that use LCK intellectual property and VODs of the matches and players.
For the past 11 years, the region has dominated the world of League of Legends esports, winning 7 World Championships and producing superstars such as T1's midlaner Lee 'Faker' Sang-hyeok. The release of these digital collectibles will capitalize on the game's growing popularity and fandom. 
---
---
LEGENDARIES brings fans a step closer to the players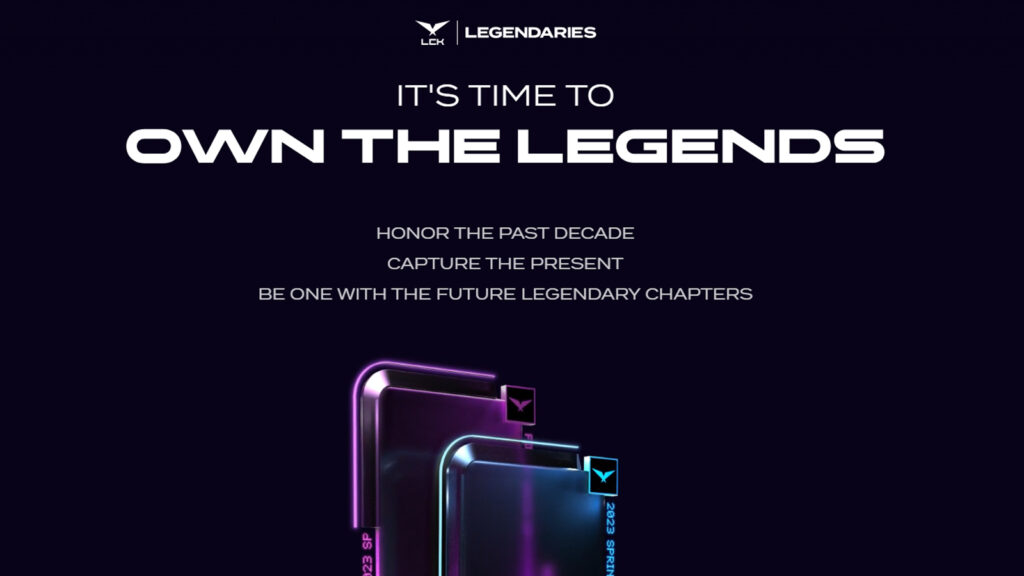 The LCK LEGENDARIES collection will highlight the region's esports heroes and their accomplishments. They hope that their digital collectibles will bring fans closer to the players and allow them to "truly feel like they are part of the esports community."
By distributing sales profits to players and teams, the digital collectibles will provide new experiences to fans and create a "sustainable virtuous cycle."
"In the 11 years since the first game in the spring of 2012, LCK has grown into a league where the best teams compete and has produced numerous star players. Producing digital collectible service through this collaboration with LEGENDARIES, we will be able to provide a different and unique experience to the fans," said Sean Oh, CEO of LCK. 
CEO of LEGENDARIES, Bae Seung-ik, reiterated a similar sentiment, stating that they "want to provide a new fan experience" and will produce "unforgettable benefits to those who own digital collectibles, but will also create a new culture for global fans to enjoy."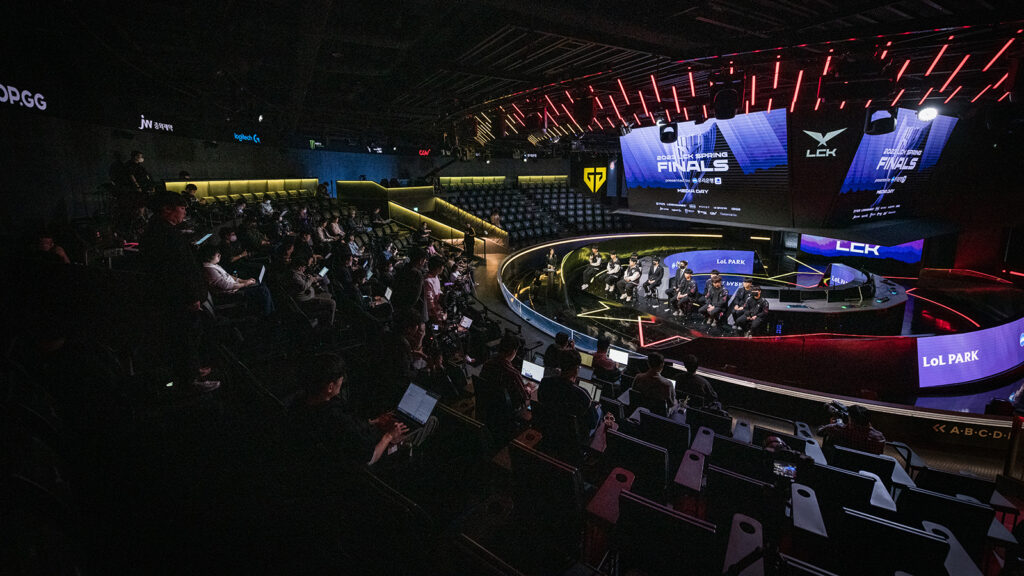 LEGENDARIES' mission is to create the next-generation fan experience by "leveraging their expertise in technology, entertainment, and content creation," with esports digital collectibles being a key component. 
Kakao Entertainment, a subsidiary of Kakao Corporation (Korea's equivalent to Whatsapp), and Pearl Abyss Capital, the investment arm of Pearl Abyss Corporation, a game development company that includes games like Black Desert Online, are among the company's main investors.
LEGENDARIES service will begin pre-registration at the same time as the LCK Spring 2023 finals weekend.
READ MORE: LCK Spring 2023 playoffs: Schedule, results, format, teams, where to watch