As we head into Worlds 2020 Group Stage, sixteen teams will battle it out for eight spots in the quarterfinals. Suning qualified as League of Legends Pro League's (LPL) third seed after sweeping LGD Gaming 3-0 in the first qualification match of the regional final.
Integral to their success was Lê "SofM" Quang Duy, Suning's Vietnamese jungler who earned two MVPs in three games. Known for his skills on his favorite champion, Lee Sin, together with his team, Suning looked like they levelled up in playoffs, and were playing better compared to their regular season performance.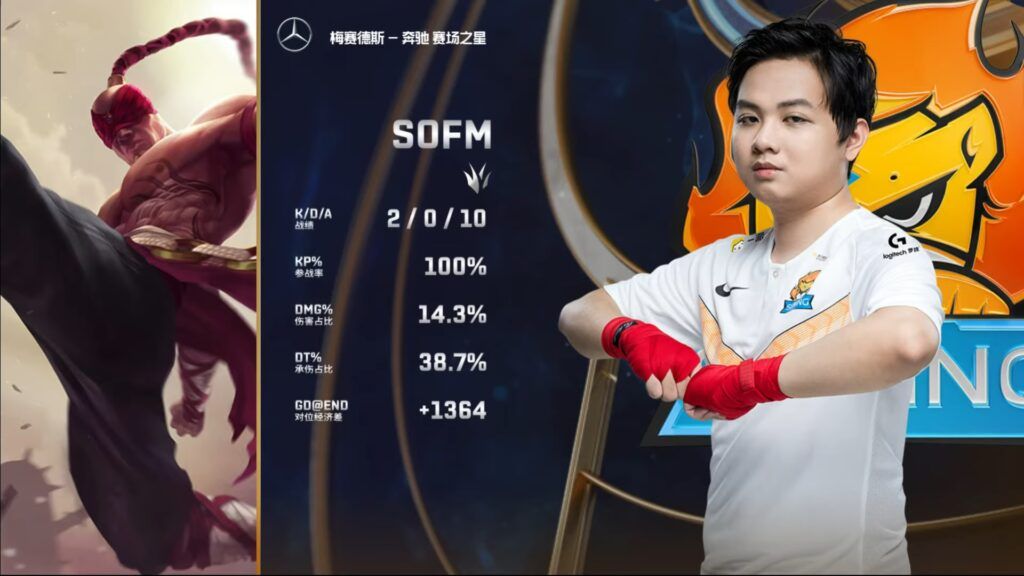 After Lee Sin, Graves and Trundle are his most picked champions this Summer. SofM explained that Graves and Lee Sin are not particularly powerful in the early game, and their strength lies in clearing camps quickly. After these champions are able to buy their first Warrior enchantment, that's when they can shine.
---
---
Without the participation of Vietnam Championship Series (VCS) teams at this year's Worlds due to COVID-19 restrictions, SofM will be the only Vietnamese representative on the big stage. "Everyone in Vietnam will watch me, so there is a lot of pressure," SofM told ONE Esports.
"My goal at this Worlds is to play well so more people will know me."
Even though Suning may be third seed, he thinks they can find an edge over their opponents because of their "penchant for using carry champions in jungle and top". Compared to his time spent with previous organizations, he appreciates the atmosphere within Suning, and the practice he gets playing against top tier LPL and LCK teams.
When he first started playing professionally in 2012, SofM competed solely in Vietnam. It was only in mid-2016 when he finally got a big break by singing with Snake Esports in the LPL.
At that time, SofM could already speak English. But after one year of mediocre results, he started to work on learning Mandarin with the team's translator as his teacher. Now, he's one of the few effectively trilingual League of Legends pro players.
Suning will begin their Worlds 2020 run on October 4 against G2 Esports. Watch the games live on Riot Games official Twitch channel or YouTube.
READ MORE: Legacy Esports coach Denian: 'We get to Worlds and we have to quickly figure out how not to lose'