Updated on May 25, 11:49 a.m. (GMT+8): Improved relevancy.
Out of the many League of Legends champions, the starry-eyed songstress, Seraphine, truly stands out.
The Piltover musician was marketed by Riot Games in the most unique way, giving her personalized "real life" Twitter and Instagram accounts where she expresses her love for cats and music. With the help of Riot Games Music, she also produces her own songs, and previously collaborated with K/DA, LoL's most popular virtual girl group.
Seraphine's charm and talent make her the perfect League of Legends waifu, and it's no surprise that many players have fallen head over heels for her.
Fulfilling every Sera fan's dream, Chinese cosplayer 小野六缘 tours Shanghai as the pink-haired performer.
Your eyes aren't playing tricks — this Seraphine cosplay is real
Seraphine cosplayer 小野六缘 imagines what the LoL songstress' lifestyle could look like if she co-existed in our world. Instead of the champion's default costume, they showed Seraphine in a casual yet comfortable style, wearing a white crop top and a pair of loose cargo pants.
We're totally impressed with the way they styled Sera's two-toned wig, bringing the artiste's iconic hairstyle to life.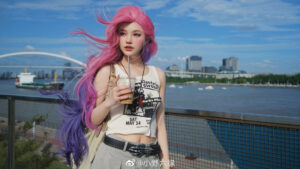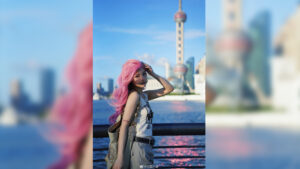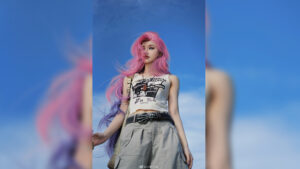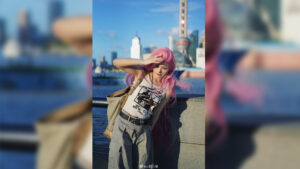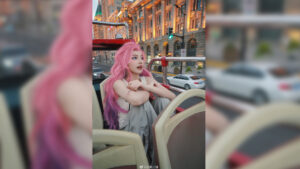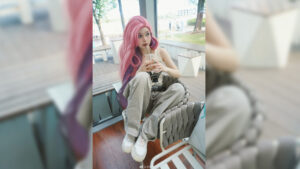 ---
---
The photos showed the cosplayer touring around Shanghai, China, near the Oriental Pearl Radio and Television Tower. She also rode a red double-decker bus and dropped by a cafe to grab a cup of iced coffee.
Admit it, you know you want more of this cosplay!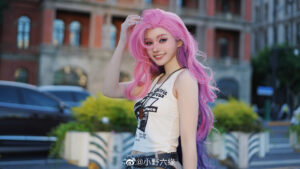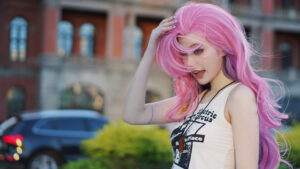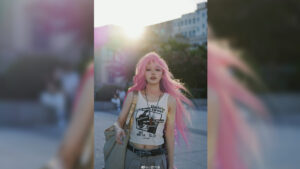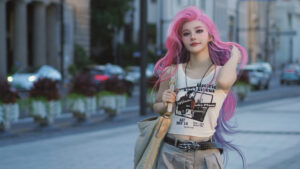 Follow 小野六缘 on Weibo to view her other LoL and anime cosplays.
READ MORE: A League of Legends player claims that Seraphine is based on her