Think you have what it takes to become the head of an esports team? Test your skills in "LoL Esports Manager", Riot Games' newest mobile game.
After Wild Rift, LoL Esports Manager will soon make its mark on mobile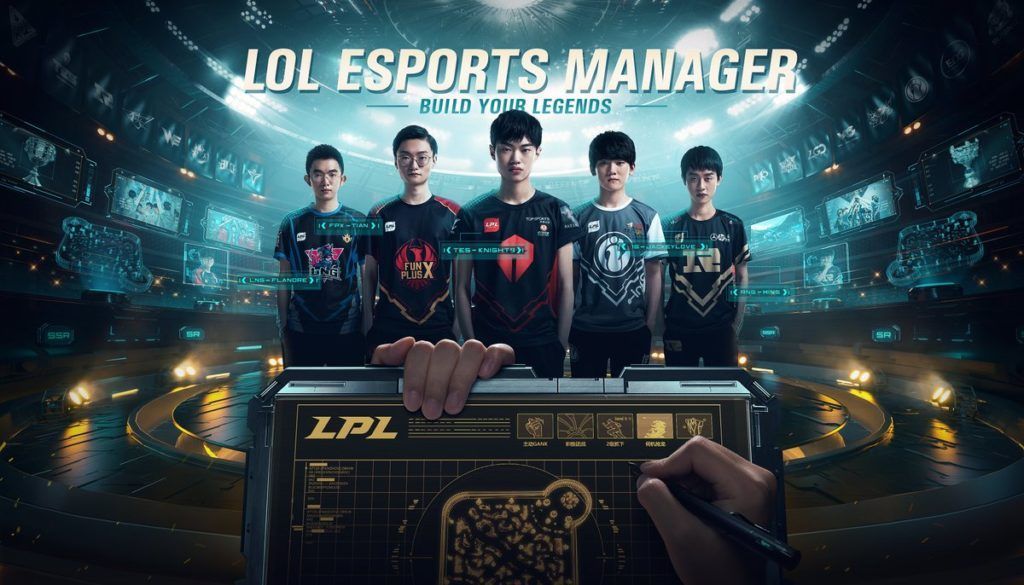 Riot Games has created an official game for fans of the Chinese league League of Legends Pro League (LPL). It's called the LoL Esports Manager mobile game, and it's a simulation/strategy game where players are tasked with handling an LPL team.
The management aspect of the game will vary from strategy selection, pre-match bans and picks, creating brand new rosters, and winning off-season matches, according to Riot's blog post.
It will offer two game modes to players: Single story mode and ranked play, which lets you compete with your friends.
Based on the poster, players will be categorized into Super Rare (SR) and Super Super Rare (SSR) units, just like in a standard Japanese gacha game.
Riot Games has not yet revealed the full list of LPL teams and players which will be included in LoL Esports Manager, but expect to see poster boys Li "Flandre" Xuan-Jun, Worlds 2019 champions Gao "Tian" Tian-Liang, Zhuo "knight" Ding, Yu "JackeyLove" Wen-Bo, and Shi "Ming" Sen-Ming.
---
---
Lol Esports Manager release date
LoL Esports Manager was planned to be released last year after it was first announced during League of Legends' 10th-anniversary showcase.
It looks like it'll be released in China soon, however, since it was recently approved by the country's video game regulator, according to Niko Partners analyst, Daniel Ahmad.
Riot Games plans to expand the game and include other leagues and players as well in the future.
LoL Esports Manager is the company's fourth mobile title after Legends of Runeterra, Teamfight Tactics, and League of Legends: Wild Rift.
READ MORE: LPL Hanfu Day combined 5,000 years of history, culture, and esports