Competitive League of Legends returns with the new year and teams are gearing up for another intense season grind. While most people will have their eyes on their favorite superstars like Lee "Faker" Sang-hyeok, we're putting the spotlight on the newest and freshest faces to enter the big leagues.
Here are the five League of Legends rookies to watch in 2021:
---
T1 Zeus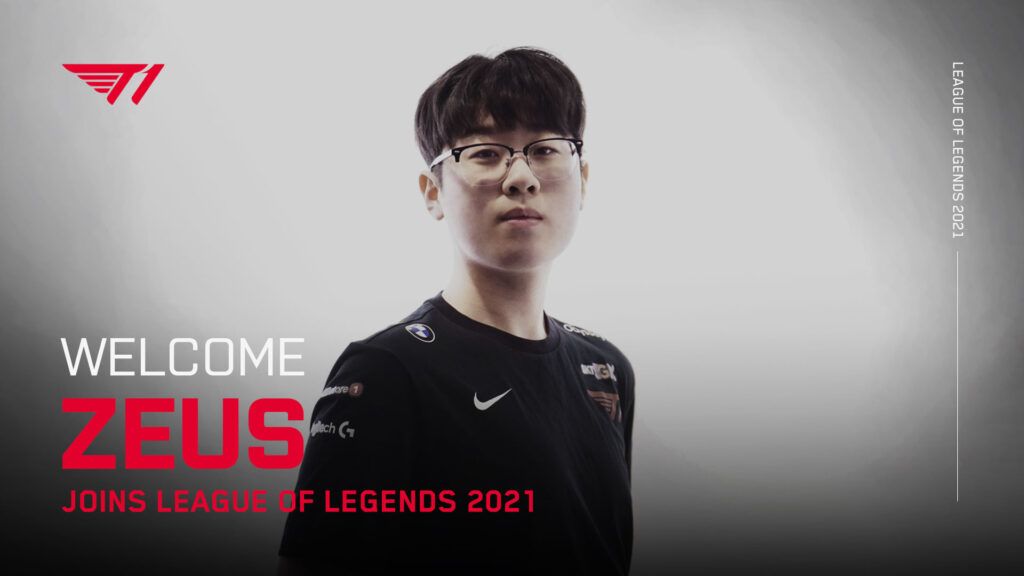 Choi "Zeus" Woo-je joins the LCK as after being one of T1's Academy trainees, destined for the major league. While not much is known about the 16-year-old, he's been lauded as a solo-queue master by reaching the Korean ladder's top 5 on two different accounts.
Despite his young age, the top-laner has displayed how mechanically gifted he is during his T1 streams. While Kim "Canna" Chang-dong might be T1's go-to top-laner right now, Zeus can definitely grow into starting-five material as he gains more first-hand experience.
---
C9 Fudge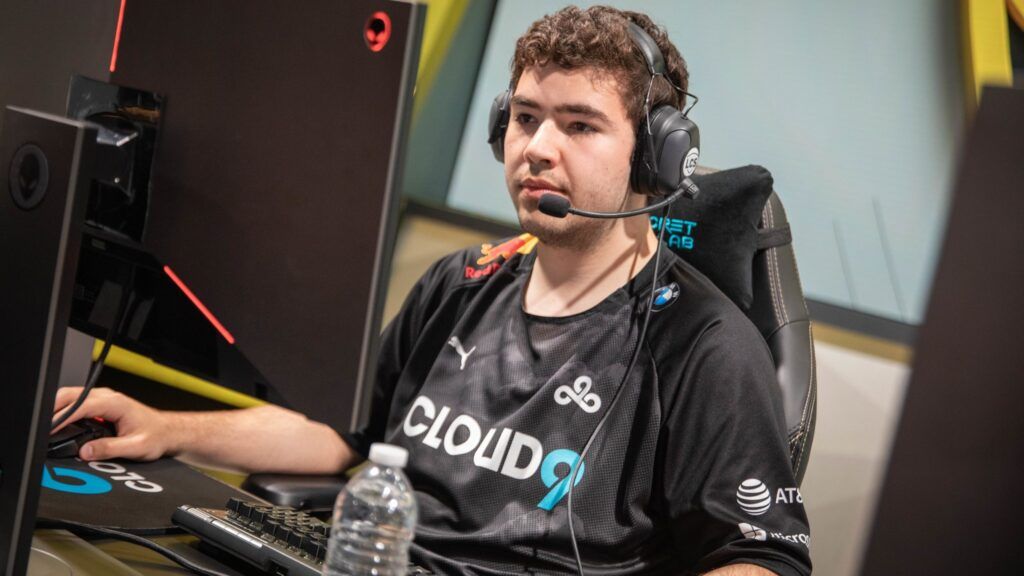 Ibrahim "Fudge" Allami is Cloud9's one and only player who has been promoted to the LCS. Fudge made his first impact as the gifted recruit of Mammoth Gaming, where he led his team to an OPL Championship and graced the Worlds 2019 play-in stage as a 17-year-old.
While he had a rocky start as an Academy player in 2020, C9 coach Kim "Reignover" Yeu-jin helped shape the OCE talent into a more consistent player, who then led the team to back-to-back Academy championships.
With Reignover as C9's newest coach, he'll be able to help Fudge hone his skills once again to equal the likes of his high-profile teammates. If Fudge is able to impress as C9's newest top-laner, it'll spell success for C9 in the upcoming season.
---
IG XUN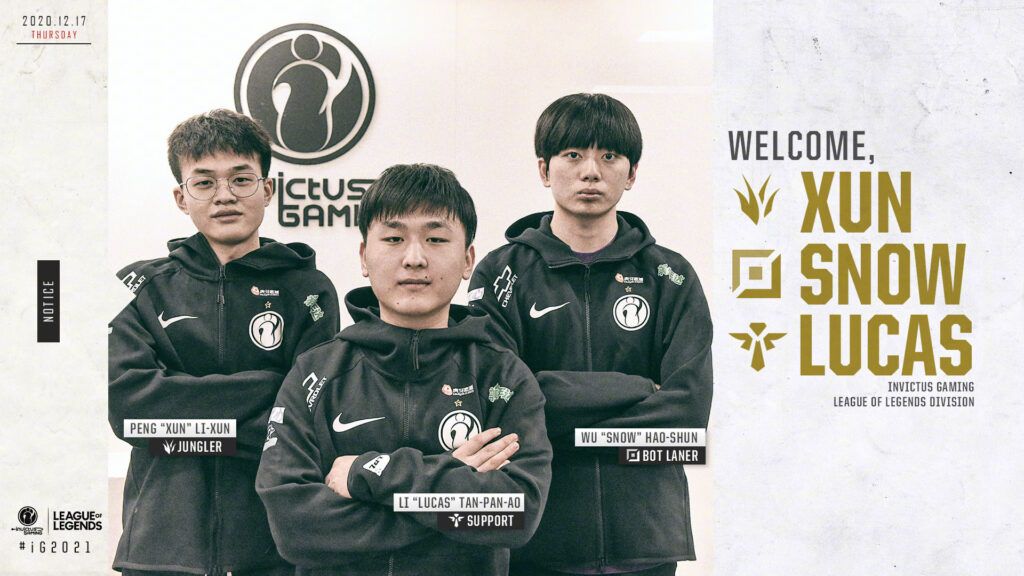 With Gao "Ning" Zhen-Ning taking a break from competitive play, Invictus Gaming recently promoted IG Young player Peng "XUN" Li-Xun as the team's sole jungler for 2021.
While XUN might be stepping into a tremendously crucial role for IG, the young gun has shown some promise in the LPL's developmental league. After a 10th-place finish at LDL 2020 Spring, XUN and the IGY squad turned things around in Summer, racking up an impressive 22-3 record and a Summer championship.
XUN will also have IG Young teammates Li "Lucas" Tan-Pan-Ao and Wu "Snow" Hao-Shun to provide familiar chemistry in a tougher competitive atmosphere.
---
---
MAD Armut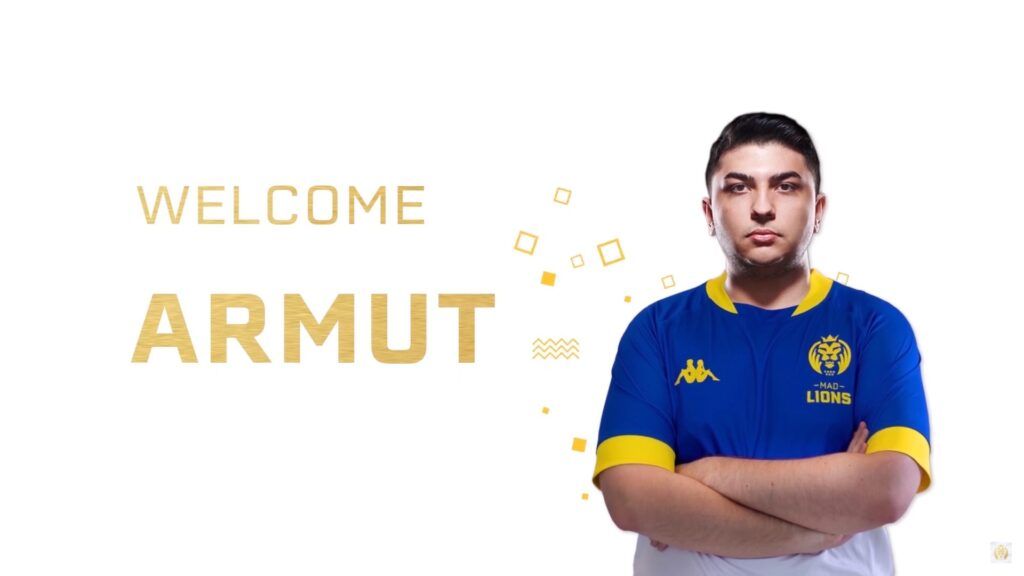 Irfan "Armut" Tükek is a Turkish superstar who's made his way into the LEC as MAD Lions' newest member. Though the top laner has been playing in Turkey since 2015, his transfer to the bigger EU league can be seen as a worthwhile promotion for the TR native.
Armut's most recent appearance was at Worlds 2020 with Papara SuperMassive, where they eliminated LEC fourth seed MAD Lions. While SUP failed to progress from the Play-In Stage, it gave Armut the perfect platform to showcase his skills on the Rift.
Now under the banner of MAD, Armut can be seen as a substantial upgrade to the team's previous top laner, Andrei "Orome" Popa. Lauded as an offensive playmaker in team fights and someone who wins his lanes, the Turkish import will likely form a new age synergy with rookie jungler Javier "Elyoya" Prades.
---
NS Bay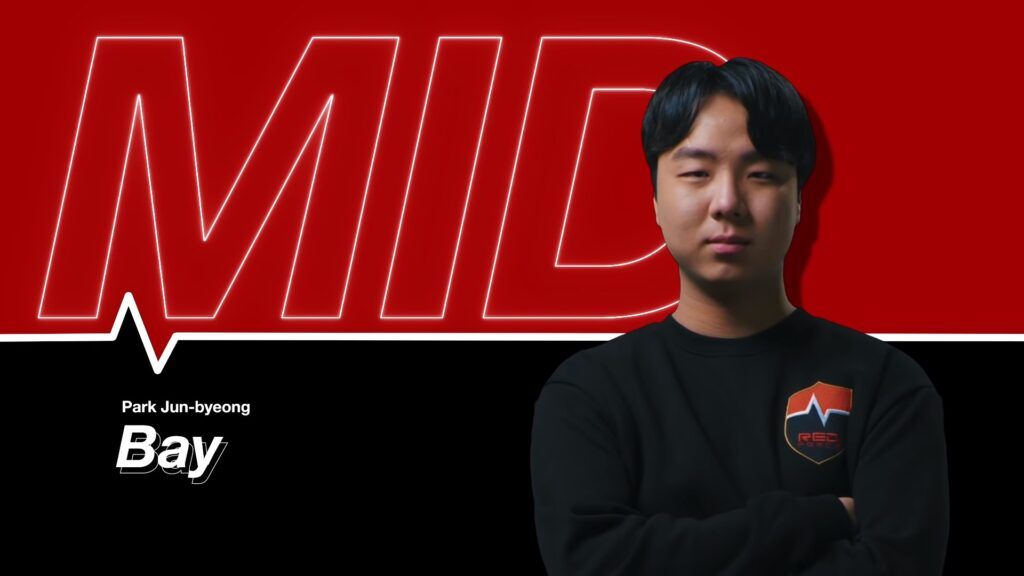 Park "Bay" Jun-byeong enters the LCK as an overshadowed player prospect. Despite being on Griffin for about a year, he stayed on the sidelines as a trainee/substitute.
With Nongshim RedForce (previously Team Dynamics) taking him under their wing, the mid laner finally got some playtime in the recent 2020 LoL KeSPA Cup Ulsan, showing off some solid plays on champions like Syndra and Rumble.
Though the team faced a finals sweep by DWG KIA, Bay was able to observe his competition throughout the tournament and even go against one of the best mid laners of the world, Heo "ShowMaker" Su.
If Bay can harness his potential, he'll be able to give RedForce a new triple threat alongside Han "Peanut" Wang-ho and Seo "Deokdam" Dae-gil.
READ MORE: LCK off-season report card: Hanwha Life Esports and T1 are poised to dominate