Only the best of the best LoL teams from 11 different regions will face off at the upcoming League of Legends World Championship (Worlds).
The competition will be tough, but these top ten teams definitely have what it takes to take over, win it all, and raise the prized Summoner's Cup.
---
1. TOP Esports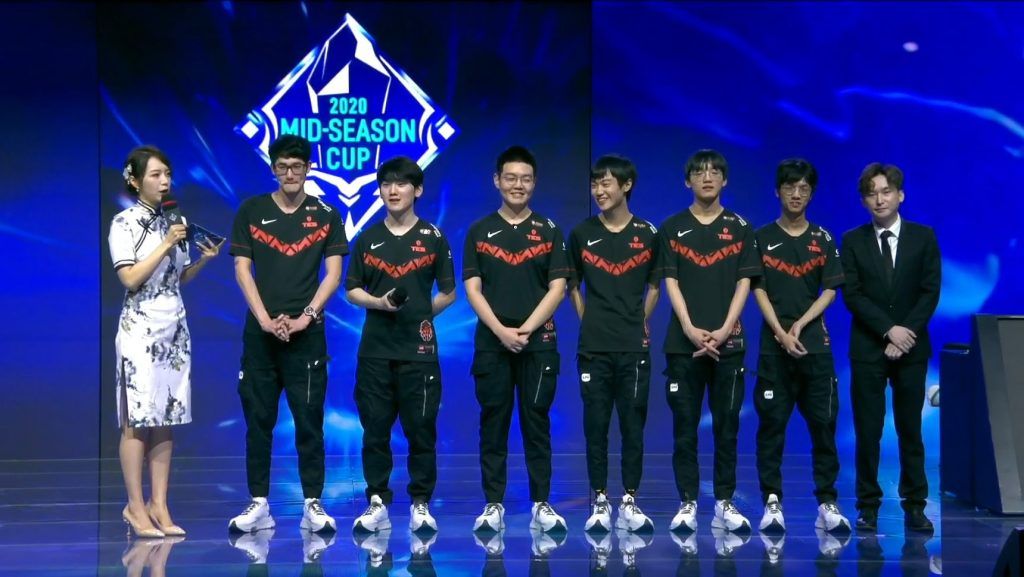 Region: LPL
Seed: 1
Consistently, throughout all the power rankings we've written during the summer season, TOP Esports has remained the team to beat. They are still the strongest team to enter Worlds 2020 with one of the best LoL AD carry players in the world Yu "JackeyLove" Wen-Bo, who has the highest damage percentage among all bot laners in the Group Stage teams.
---
2. DAMWON Gaming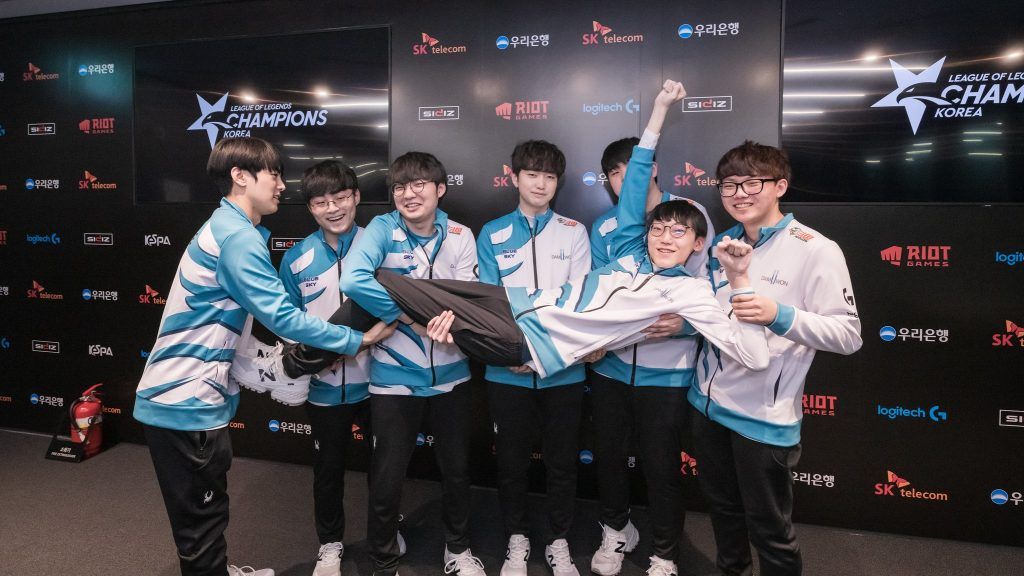 Region: LCK
Seed: 1
DAMWON Gaming has been the best LCK team throughout 2020. The team almost swept the Summer Split awards with only one member not making the LCK First Team, and oozes mechanical prowess and telepathic chemistry in the Rift.
As for their stand-out players, Heo "ShowMaker" Su is a defiant mid-laner that easily shut down the likes of Lee "Faker" Sang-hyeok" and Jeong "Chovy" Ji-hoon and even grabbed both the LCK MVP and Young Player award. With the mid-laner as the spearhead, we're bound to see some impressive plays from ShowMaker and the rest of his squad.
---
3. JD Gaming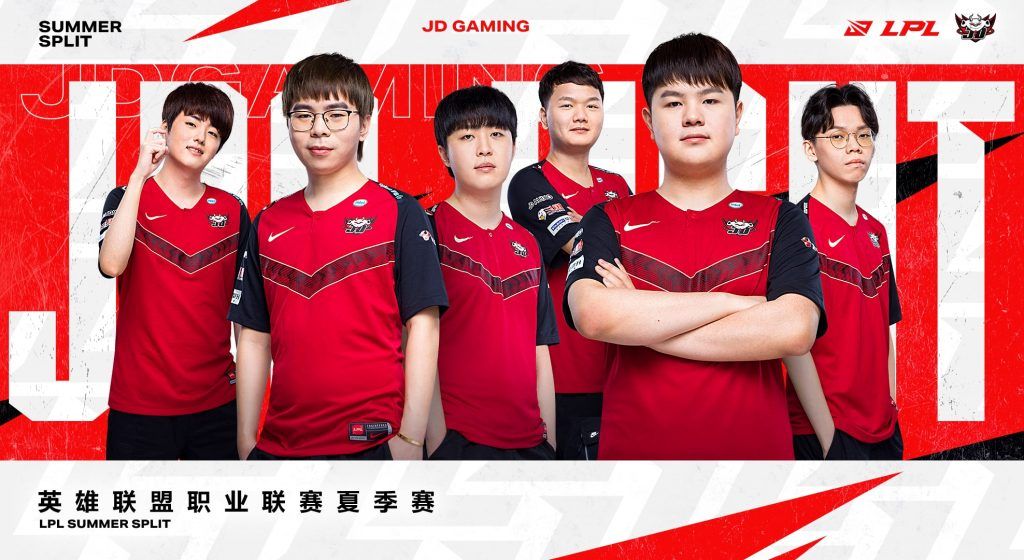 Region: LPL
Seed: 2
Nicknamed as the "Teamfight Titans" by the LPL English broadcast, JD Gaming has shown a lot of of their potential during the Summer season. They may have fallen shortly behind TOP Esports, but JDG looks as stacked as ever with their team fighting prowess and solid players like Seo "Kanavi" Jin-hyeok, who dealt the highest average damage to champions per minute at 466 among all junglers during the LPL Summer Playoffs.
Still not a believer of JDG? We have all the proof you need right here!
---
4. Gen.G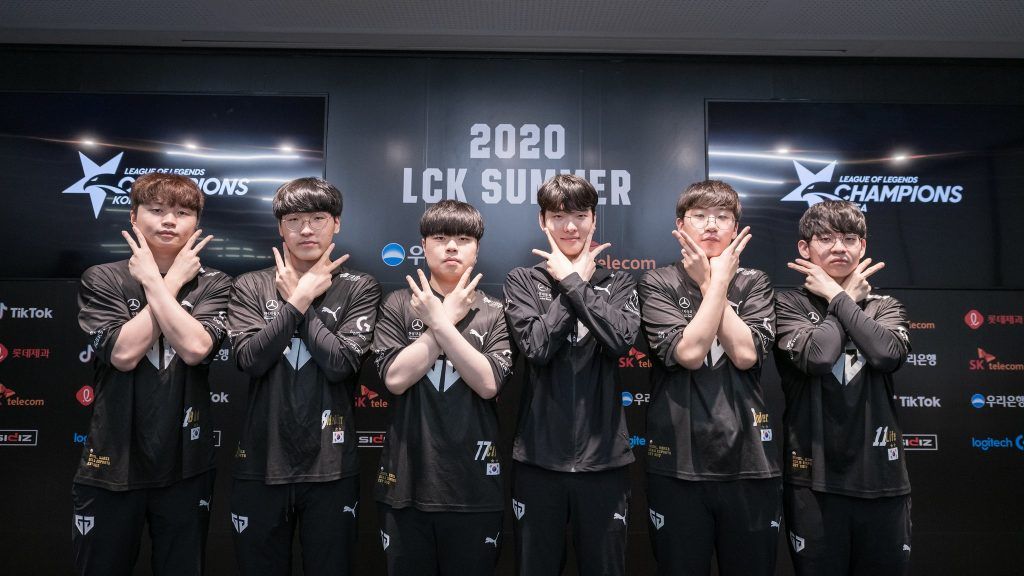 Region: LCK
Seed: 3
Gen.G enters Worlds 2020 as LCK's veteran squad, bringing back familiar names like Park "Ruler" Jae-hyuk and Kim "Clid" Tae-min into the mix. While the team may have entered through the LCK Regional Finals, they easily swept Faker and T1 to secure the third Worlds slot.
In terms of their firepower, Ruler is the team's world-class ADC, taking second-place in damage percentage, only losing to JackeyLove by 0.1%. In the mid-lane, Gwak "Bdd" Bo-seong enters as the hard-working micro-master who's an expert in setting plays with Azir and Twisted Fate.
---
---
5. G2 Esports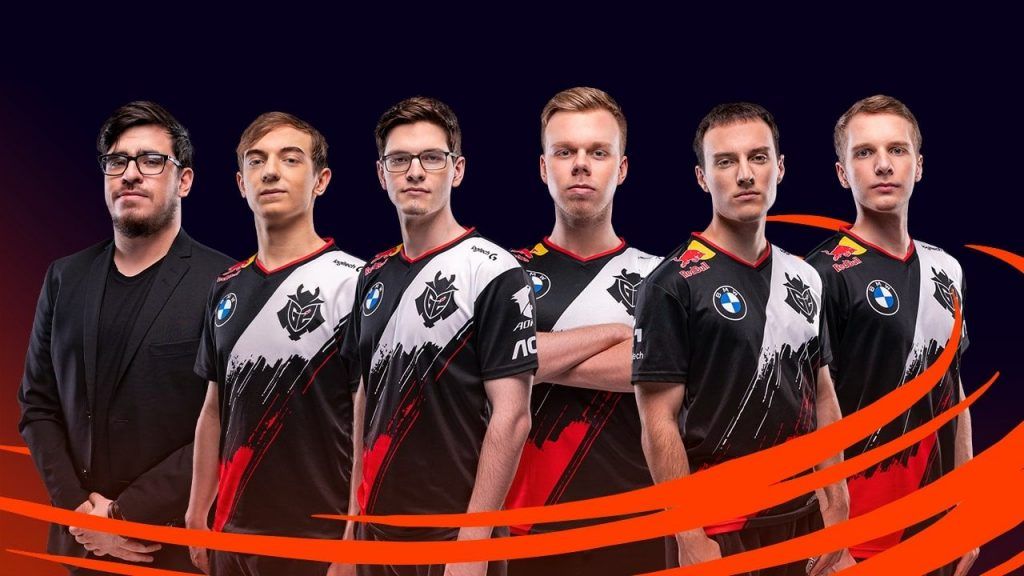 Region: LEC
Seed: 1
The reigning kings of the LEC are ready to finish the job this Worlds 2020, after falling just short to FunPlus Phoenix in last year's grand final. G2 mid laner Rasmus "Caps" Winther will be the player to watch with a 28.7% damage distribution among group stage teams according to LoL Esports Stats.
Can G2 break the Western curse and make a miracle run at Worlds?
---
6. DRX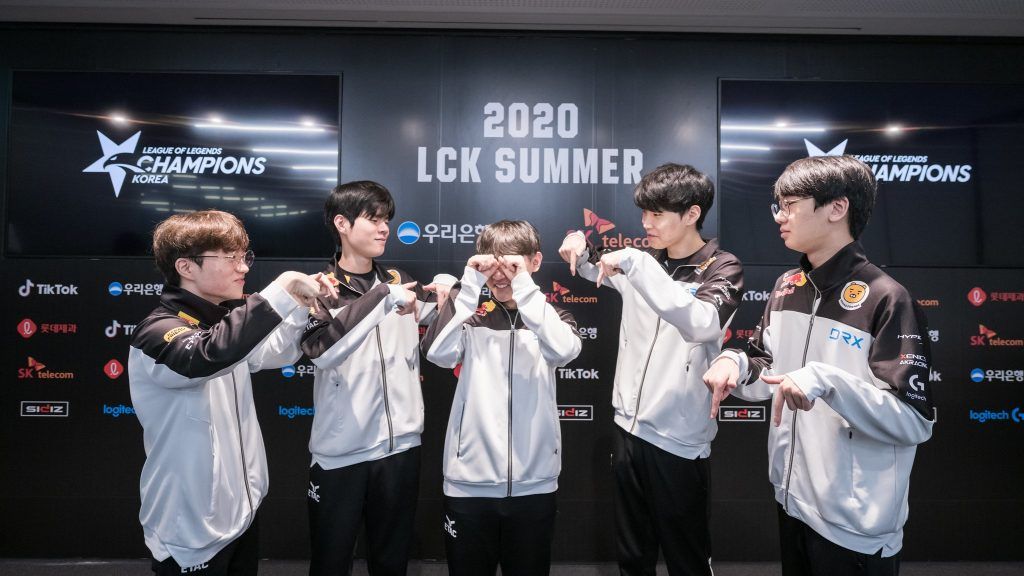 Region: LCK
Seed: 2
Despite it being their first-ever time going to Worlds, the young and hustling crew of DRX have been a force of nature throughout the 2020 LCK season. While the team had some top-spot finishes the regular season and playoffs, Chovy and the boys have some trouble in maintaining their momentum in clutch situations.
DRX might be bringing over some more-than-eager rookies in Hong "Pyosik" Chang-hyeon and Ryu "Keria" Min-seok, but if the team is able to rally under Chovy's mid-lane domination, there's no limit to what these young-bloods can accomplish.
---
7. Suning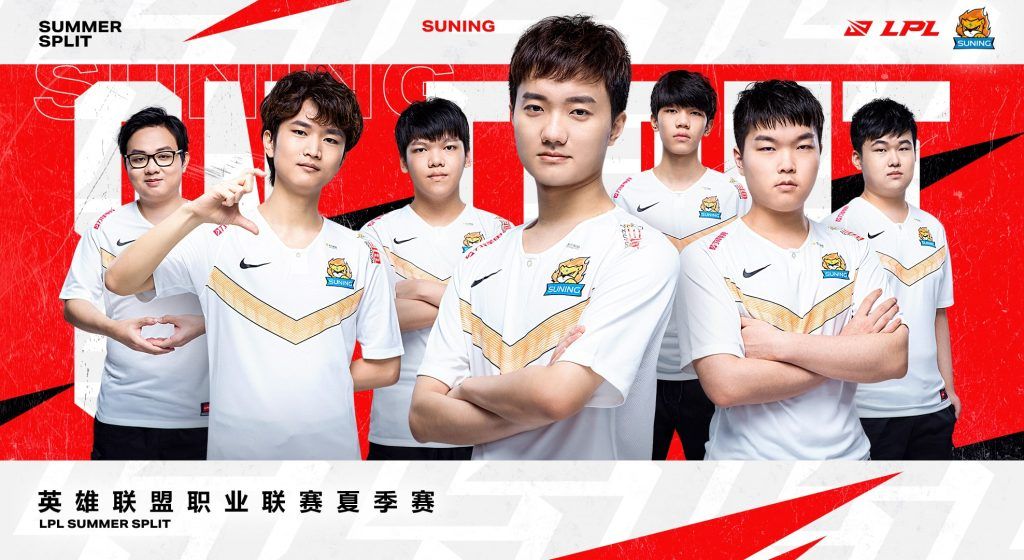 Region: LPL
Seed: 3
Suning carries one of the most underrated players in the region — their bot laner Tang "huanfeng" Huan-Feng, who is one of the standout players on the team despite only being a rookie. Fans have yet to see his promise on the Worlds stage.
Additionally, Huanfeng also holds an inspirational backstory before debuting as a core part of Suning.
8. TSM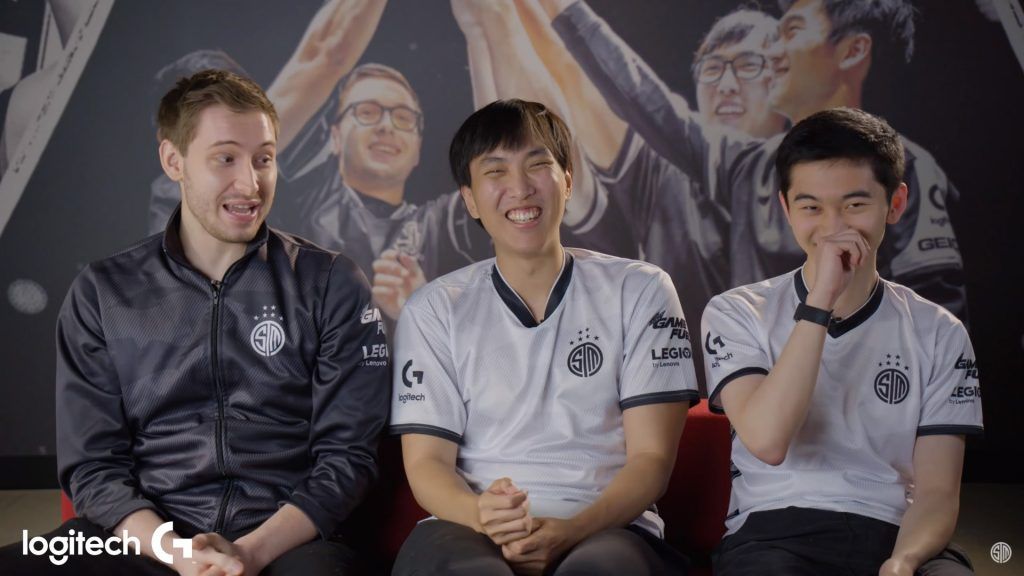 Region: LCS
Seed: 1
While many NA fans had Cloud9 as a shoo-in for Worlds, Yiliang "Doublelift" Peng and his squad begged to differ. TSM managed to pull off an incredible lower bracket playoff run, taking wins over C9 and Team Liquid and defeating back-to-back finalists FlyQuest for the org's seventh-ever LCS title.
Though many might disregard them as a starry-eyed team, their perfect mix of Worlds-experienced teammates in Soren "Bjergsen "Bjergsen and Vincent "Biofrost" Wang and young, talented players in Mingyi "Spica" Lu and Sergen "Broken Blade" Celik could possibly be a winning formula.
---
9. FlyQuest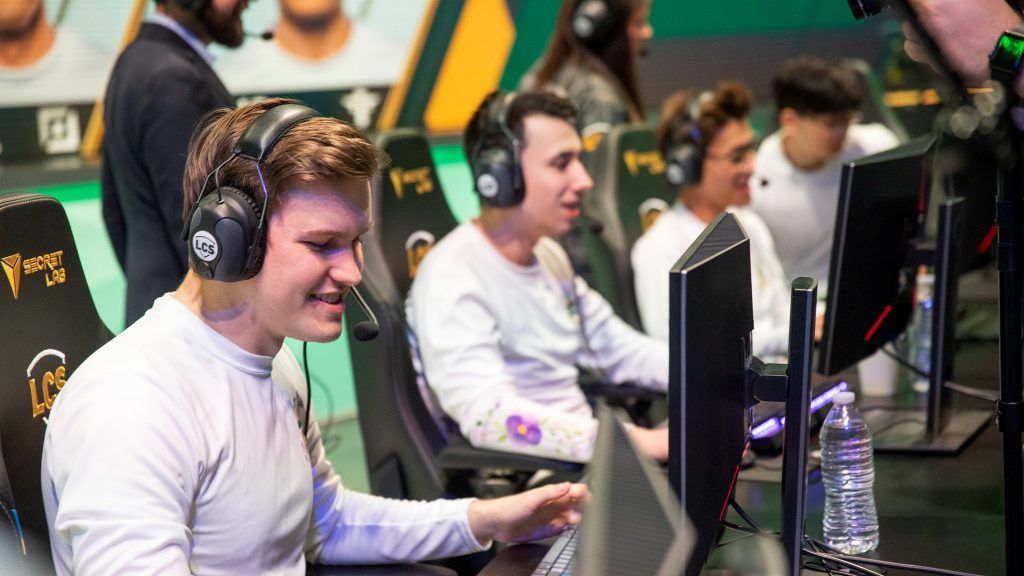 Region: LCS
Seed: 2
As back-to-back LCS finalists, FlyQuest has flown under the radar as one of the region's most consistent teams with a 12-6 summer season record. With the whole team funneling into the mid-lane of Tristan "PowerOfEvil" Schrage, FLY managed to thwart both Cloud9 and Team Liquid and finished as runner-ups after a close 3-2 defeat against TSM.
With four out of five members having gone to Worlds in other teams, will their prior experiences help them showcase greatness against top teams like DRX and TES? We're ready to see it.
---
10. Fnatic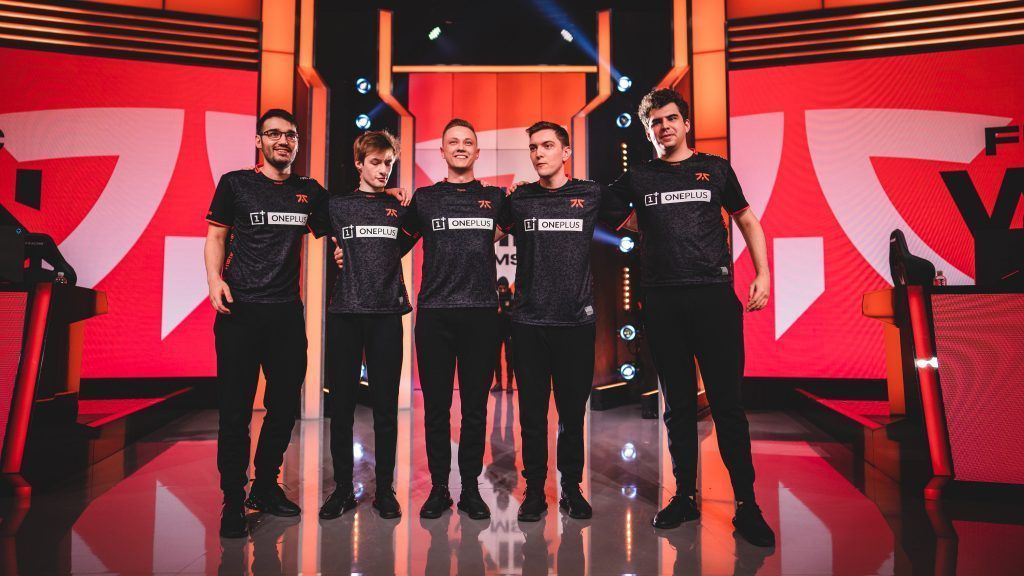 Region: LEC
Seed: 2
Deemed as the old kings of the LEC for their past records and achievements, Fnatic will once again prove themselves in the Worlds spotlight. Teams need to watch out for their star player, Martin "Rekkles" Larsson, known for his stellar and consistent AD carry performance which have won Fnatic multiple trophies in the past, including a ticket to the Finals at Worlds 2018.
READ MORE: Doublelift: 'Everyone has given up on the idea of an NA team winning Worlds'