With each of the major League of Legends pro leagues hitting the midway mark of Summer Split, every match win from here on out will affect their playoffs standings.
But how do the top teams from each league stack up against each other? Here's what we think.
---
1. Top Esports
Region: LPL
Record: 9-1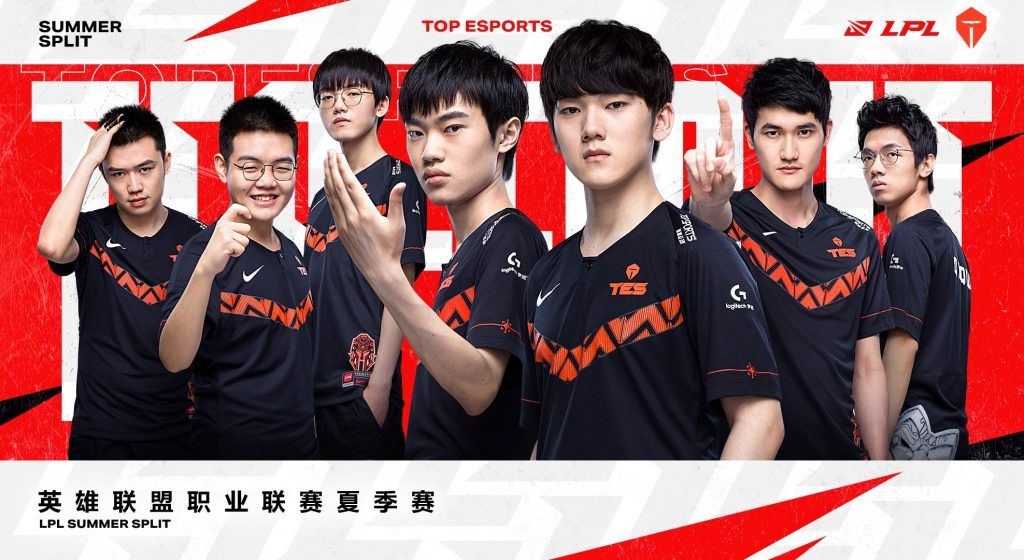 Since the first week of the LPL, Top Esports has held onto the top spot. Ever since Yu "JackeyLove" Wen-Bo debuted in the bot lane just before Spring playoffs, and won their first ever Mid-Season Cup, there is only one way for TES: Up.
This week, their 8-game win streak was snapped by dark horse Victory Five. Their drafts that series were a key reason why they lost 1-2. In game one, star mid laner Zhuo "knight" Ding was put on Karma duty instead of his usual ranged AP carry. In subsequent games, TES decided to blind pick Trundle for Hung "Karsa" Hao-Hsuan, which curbed his play-making ability.
---
2. DragonX
Region: LCK
Record: 9-1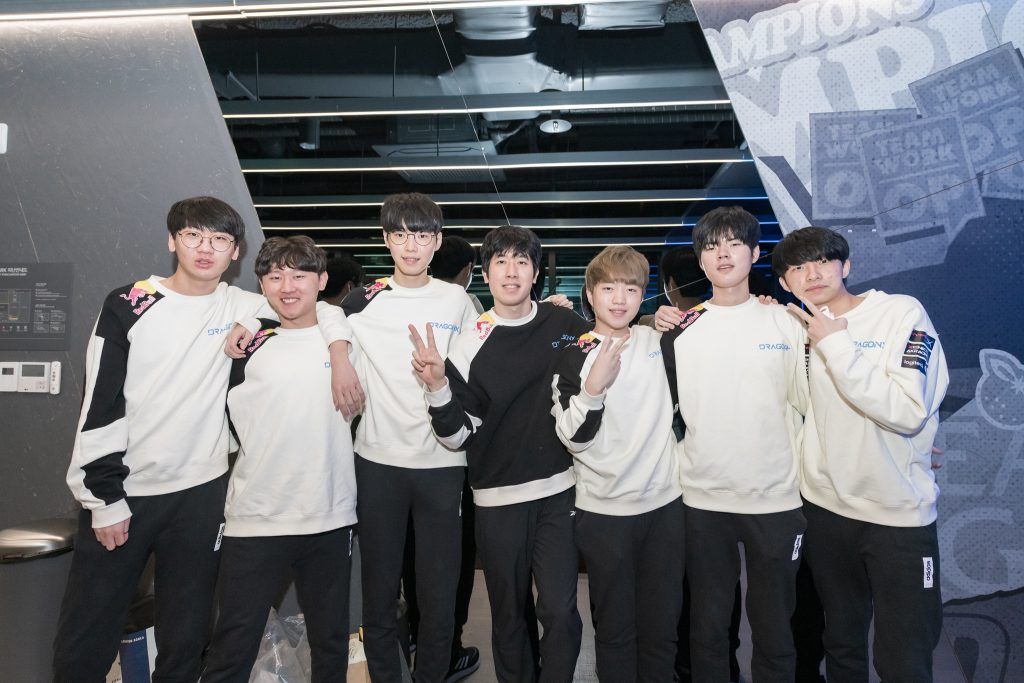 DragonX is the top dog of the LCK, currently rocking a 9-1 standing. Though they have been praised for their offensive prowess, what truly brings them to victory is their rookie support player, Ryu "Keria" Min-seok.
His dynamic support role perfectly complements fellow bot-laner, Kim "Deft" Hyuk-kyu, and is currently tops for total assists (222).
DRX faced their first loss against KT Rolster in Week 4, but Keria and the boys immediately got back into their winning mindset by defeating DAMWON Gaming in the same week. Regardless of their opponents, this young, hustling LCK team is ready to prove that they are a world-class team.
---
3. JD Gaming
Region: LPL
Record: 9-2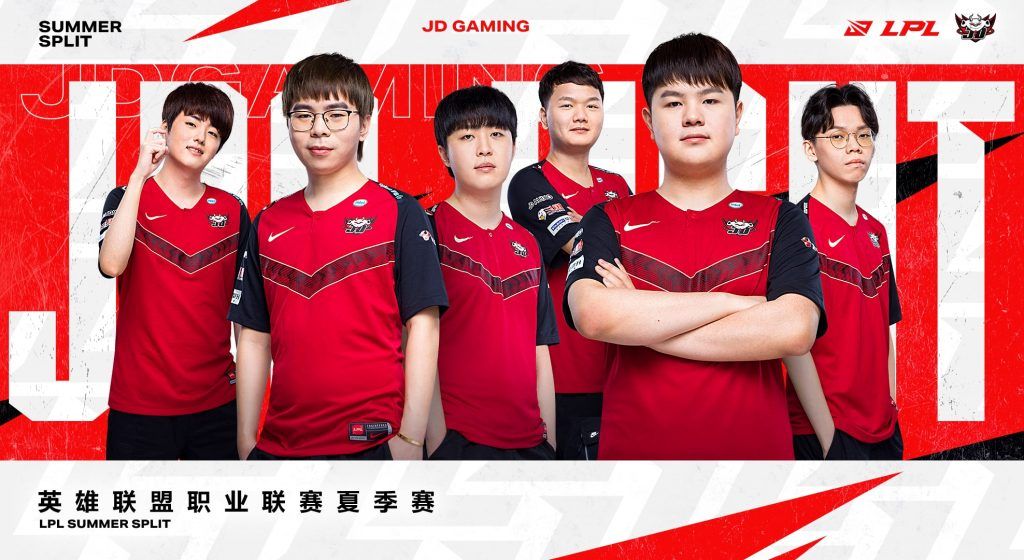 Despite faltering slightly in Week 2 and 3 where they dropped two matches to Top Esports and Royal Never Give Up, JD Gaming have found momentum. Riding on their carry jungler Seo "Kanavi" Jin-hyeok, they draft around his core champion pool comprising Lee Sin, Graves, Nidalee and Kindred.
Kanavi has played eight games of Lee Sin and hasn't lost at all on this champion. Typically ahead in CS, experience and gold differentials by fifteen minutes, Kanavi is number one jungler in the LPL when it comes to CS per minute and damage share.
---
4. MAD Lions
Region: LEC
Record: 9-2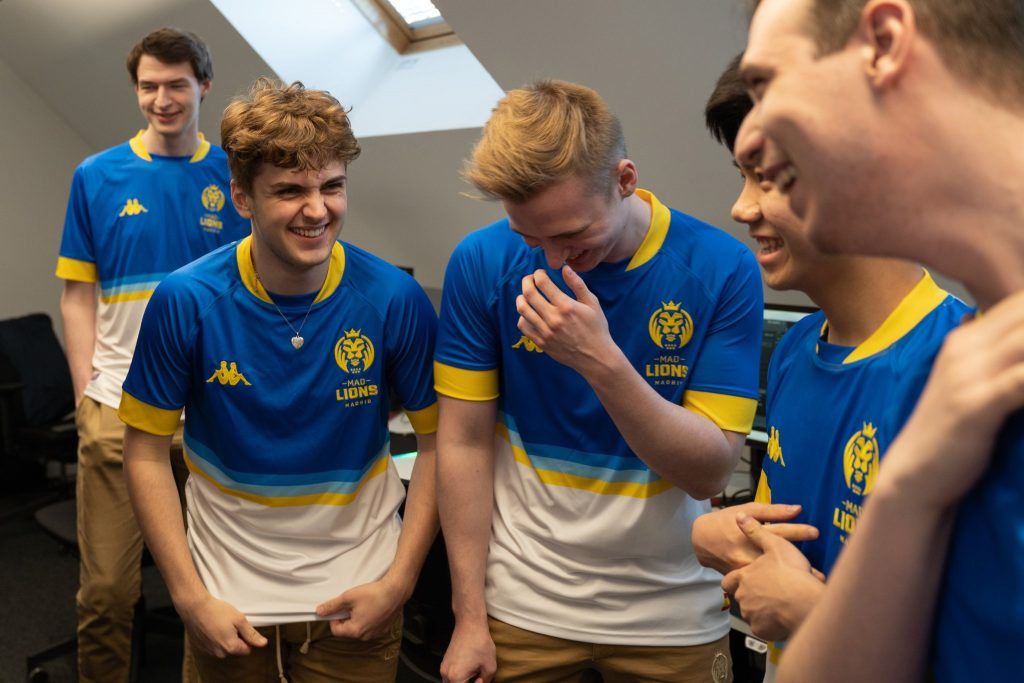 Their Summer Split winning streak may have been broken by Misfits Gaming, but MAD Lions still holds the top spot on the European charts. This week, they finally got their sweet revenge against Spring Split champions, G2 Esports.
Everyone was impressed by Zhiqiang "Shad0w" Zhao's clean Lee Sin gameplay, but we have to hand it to the deathless bot lane duo, Matyáš "Carzzy" Orság and Norman "Kaiser" Kaiser. Kaiser's Leona in particular, set up a lot of engages for the rest of MAD, and even went deathless throughout the whole match.
With Week 6 approaching, their toughest opponent will be Fnatic. We are excited to see an insane bot lane fight between the top AD carry, Carzzy, and one of Europe's best AD carries, Martin "Rekkles'" Larsson.
---
5. Cloud9
Region: LCS
Record: 10-2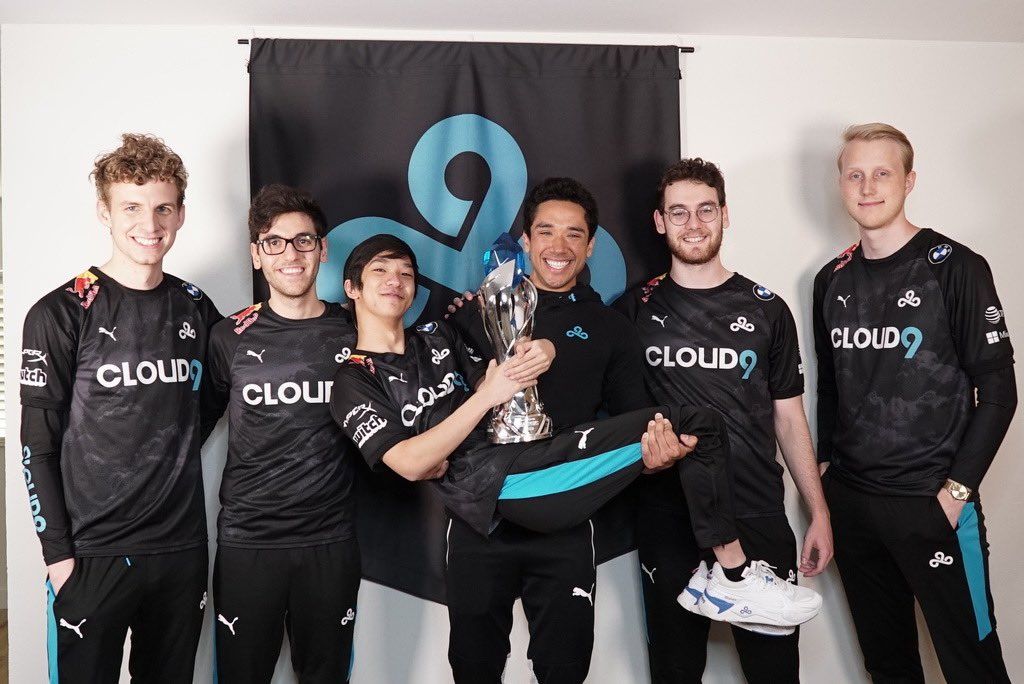 After a dominating championship performance in the previous split, Cloud9 is looking to establish a dynasty in the LCS. Though they're currently tanking losses from higher-tier teams, C9 is nothing short of greatness, and are still butting heads with Team Liquid for first place.
With Robert "Blaber" Huang as the best jungler in the LCS, and Yasin "Nisqy" Dincer acting as the team's efficient mid-laner, the team has a certain flair when it comes to offense. Even though there are other teams who are starting to find their grooves halfway through the season, C9 can definitely hold their ground and secure a spot in Worlds 2020.
---
---
6. Gen.G
Region: LCK
Record: 8-2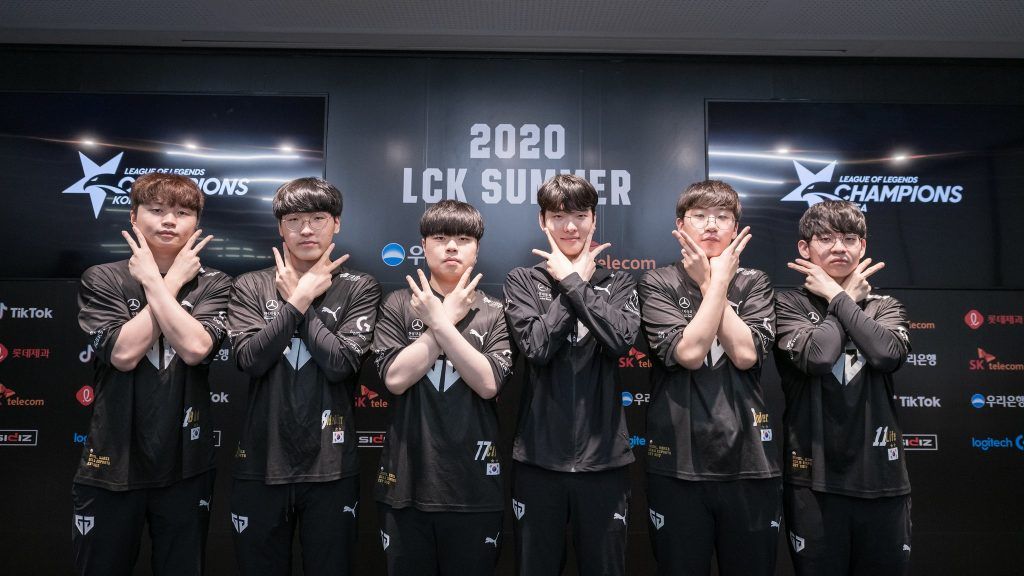 Though this team has always played second fiddle to T1, Gen.G stands tall in the 2020 LCK Spring Split. With dynamic counter-drafts and impressive individual skills, Gen.G recently swept Lee "Faker" Sang-hyeok and his squad.
Park "Ruler" Jae-hyuk has been the offensive backbone of his team, sporting first place in total kills (122), and second place in damage per minute (641), right behind KT Rolster's Kim "Aiming" Ha-ram (652).
Assisted by the first-blood king, Kim "Clid" Tae-min, and play-making mid-laner Gwak "Bdd" Bo-seong, it might be interesting to see what these guys can bring to an international setting. Currently ranked in third place, Gen.G's ultimate proving ground as an LCK powerhouse will be their match against league leaders DRX next week.
7. Rogue
Region: LEC
Record: 9-2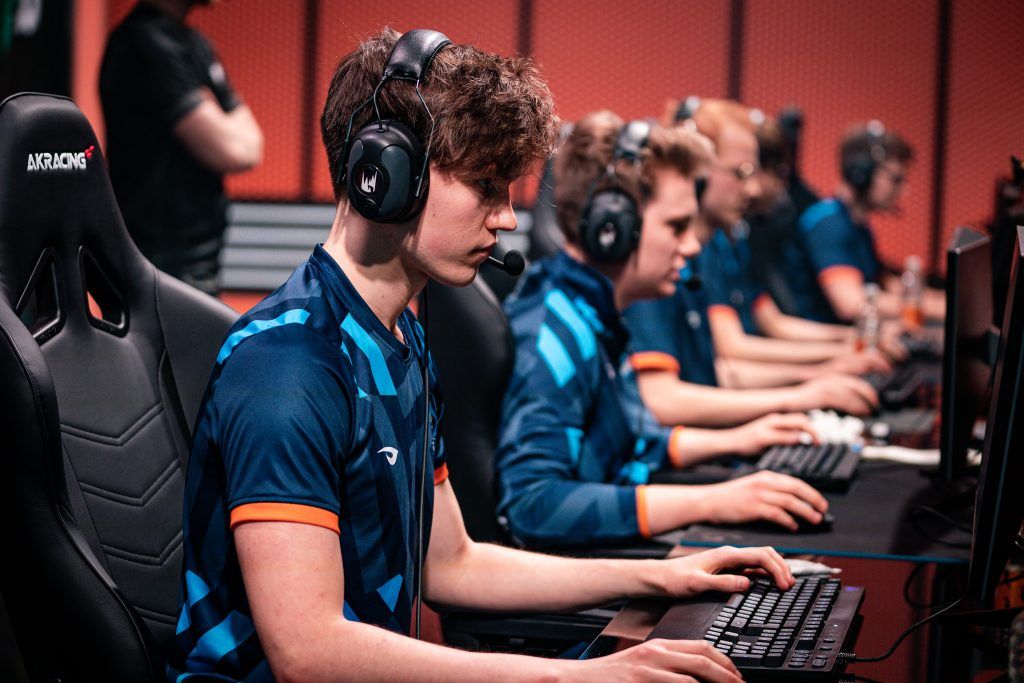 Tied with MAD Lions in the first place of the Split, Rogue's drafting game was just so good this week, against Excel Esports and Schalke 04. Emil "Larssen" Larsson's perfect KDA and his mid lane performance was the talk of the town after Rogue's match against Excel. Larssen overtook G2 Esports' Rasmus "Caps" Winther as the best European mid-laner when it comes to kill participation, at 76.7%.
Fans can look forward to Rogue's upcoming clash against G2 next week.
---
8. Invictus Gaming
Region: LPL
Record: 10-3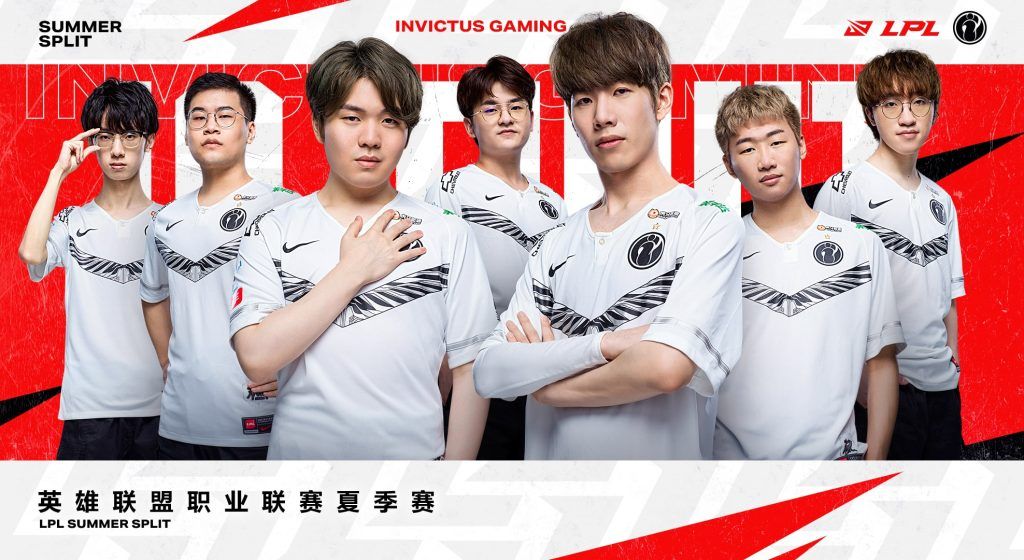 The recent trend for Invictus Gaming is to end every series 2-1. Why? It may be a strange thing to hear, but the 2018 World Champions are currently a work in progress.
Despite their high playoffs seeding at the end of Spring, IG were going downhill. In recent weeks however, they've been working more as a team, as we see Gao "Ning" Zhen-Ning frequently playing around bot side (as opposed to camping top), and securing dragons, which are a great investment in the course of the game.
---
9. DAMWON Gaming
Region: LCK
Record: 8-2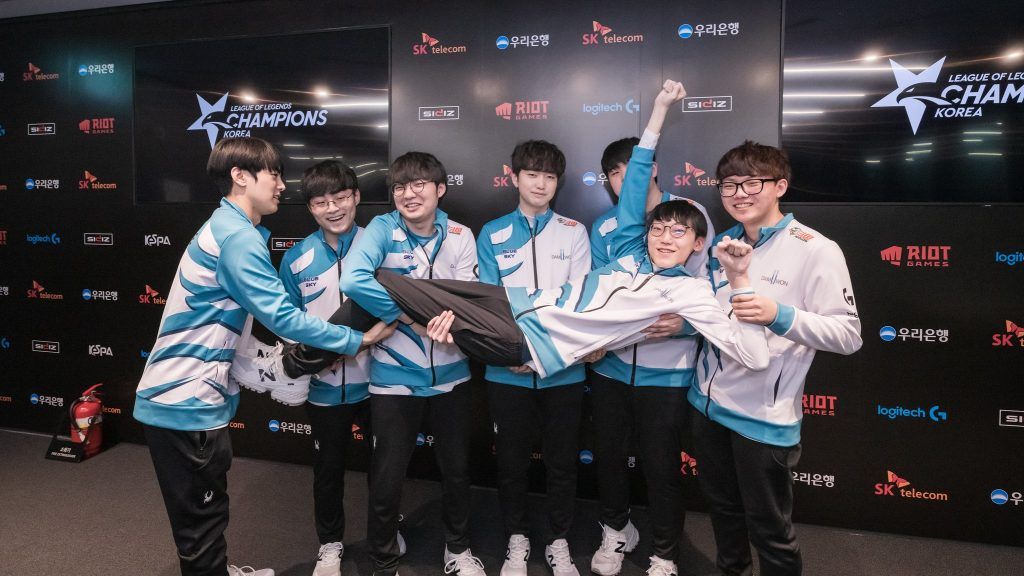 Sitting well in second place, DAMWON Gaming shines as a unique group of players in the LCK. DWG isn't afraid to go against the grain when it comes to team compositions. DAMWON's bot duo of Jang "Ghost" Yong-jun and Cho "BeryL" Geon-hee often switch roles, and play unique combos like Pantheon and Syndra to give themselves the offensive edge.
Aside from the quirky antics and a happy-go-lucky attitude, DWG has earned their top spot on the LCK by being innovative and creative.
---
10. Team Liquid
Region: LCS
Record: 10-2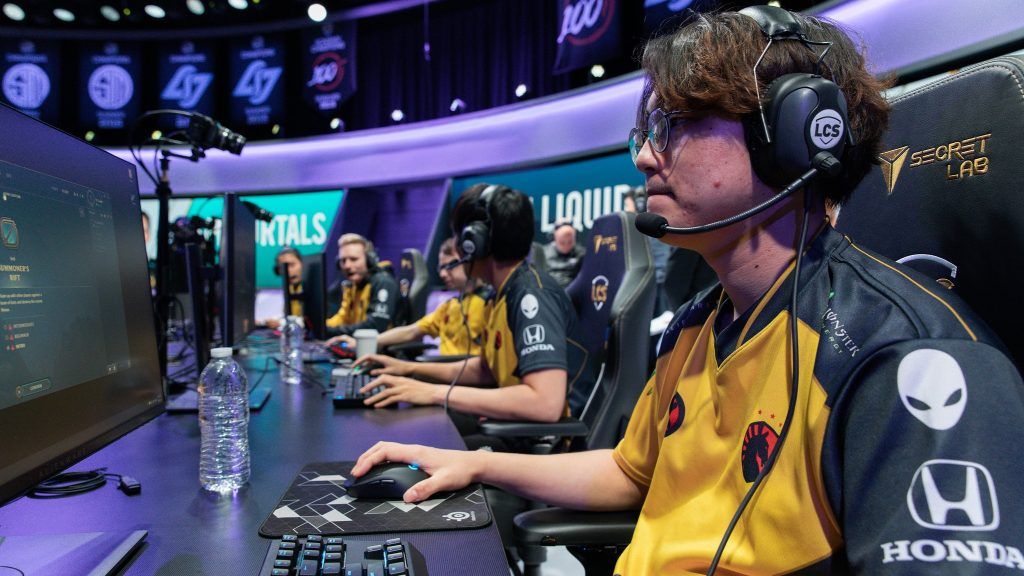 Despite having a rough Spring Split, Team Liquid has bounced back to the top of their game in the current season. With Edward "Tactical" Ra taking over as ADC upon Yiliang "Doublelift" Peng's departure, and Joshua "Jatt" Leesman stepping in as coach, the team vastly improved on all fronts.
Recently tying with LCS leaders Cloud9 on the leaderboard, the team has the best chances to overtake Nisqy and his squad for the first-place seed. With their consistency and skill, TL is no doubt one of the strongest teams to come out of the NA region.
READ MORE: LPL Summer Week 6 power rankings: JD Gaming are on a 6-match win streak