With each of the major League of Legends pro leagues coming to the end of their summer splits, the top teams are all vying for playoffs — and a spot at Worlds.
But how does each team stack up against each other? Here's what we think.
---
1. Top Esports
Region: LPL
Record: 12-3
Change: —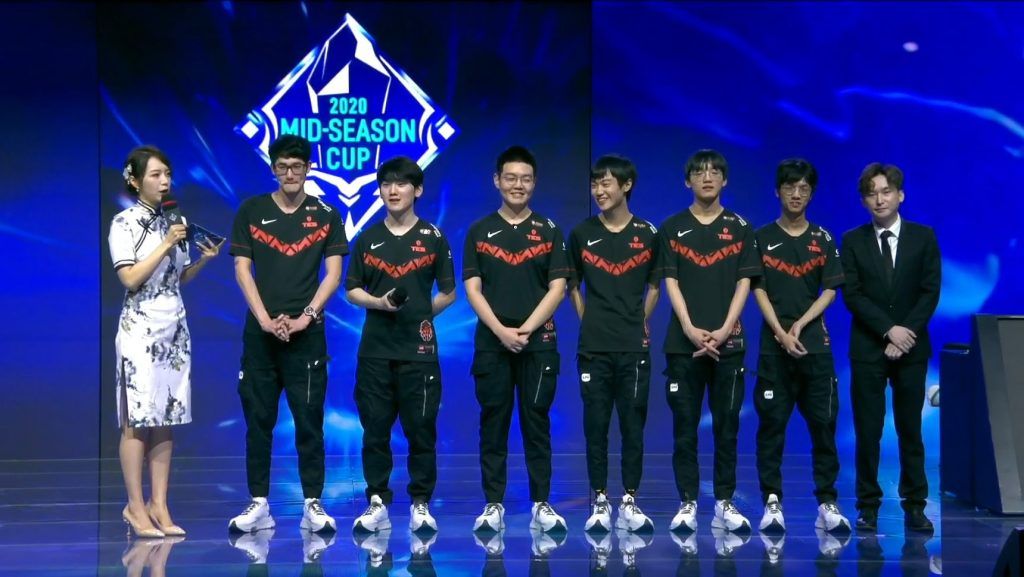 Even though Top Esports dropped their series to Invictus Gaming in Week 8, and Royal Never Give Up in Week 9, their head-to-head remains the highest at 74%.
After their victory over eStar this last week in the LPL, they only have one opponent left — Team WE, and are expected to end Summer on a high note going into playoffs.
---
2. DragonX
Region: LCK
Record: 12-2
Change: —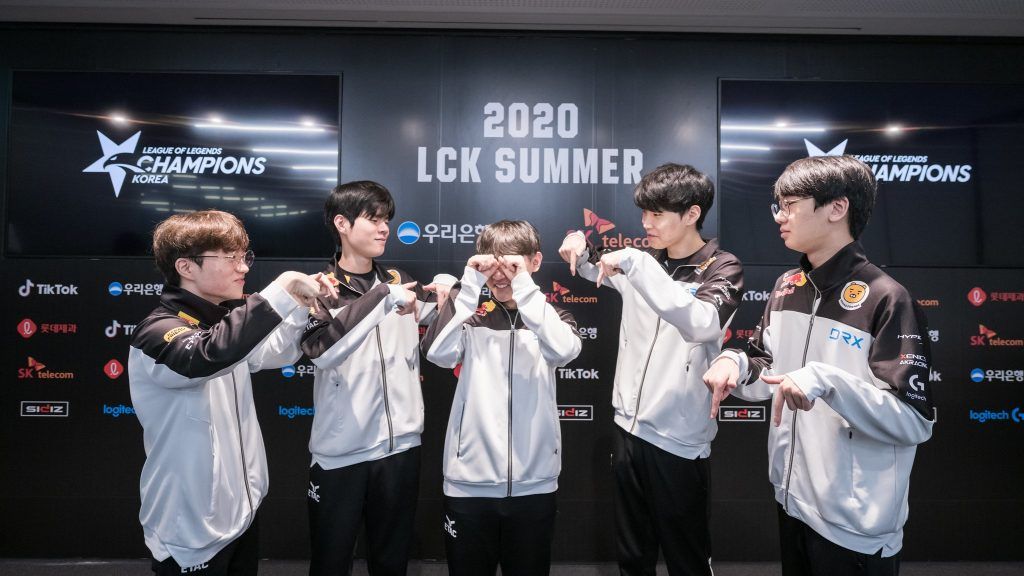 LCK's new superteam stays strong in first place with only two weeks left in the league.
Despite losing to DAMWON Gaming in Week 7, Jeong "Chovy" Ji-hoon and his youthful crew have proven that they're not fazed by losing and continue to come back stronger for another winstreak.
---
3. JD Gaming
Region: LPL
Record: 12-3
Change: —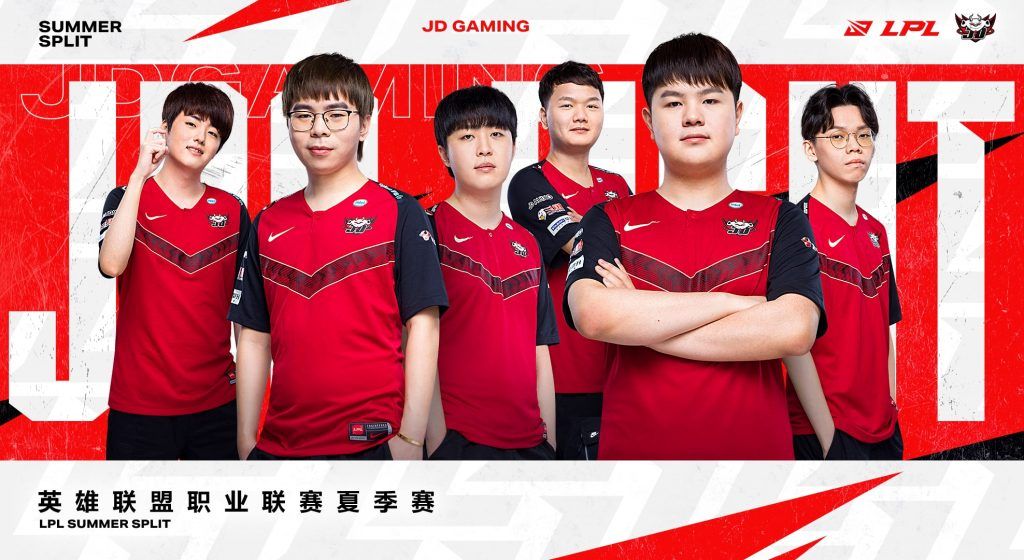 Holding the second-highest head-to-head in the LPL at 70%, JD Gaming recently lost to dark horse Victory Five in Week 9.
However, like Top Esports, they are expected to take the win in their last match against Oh My God to solidify their standing in second place.
---
4. MAD Lions
Region: LEC
Record: 11-4
Change: —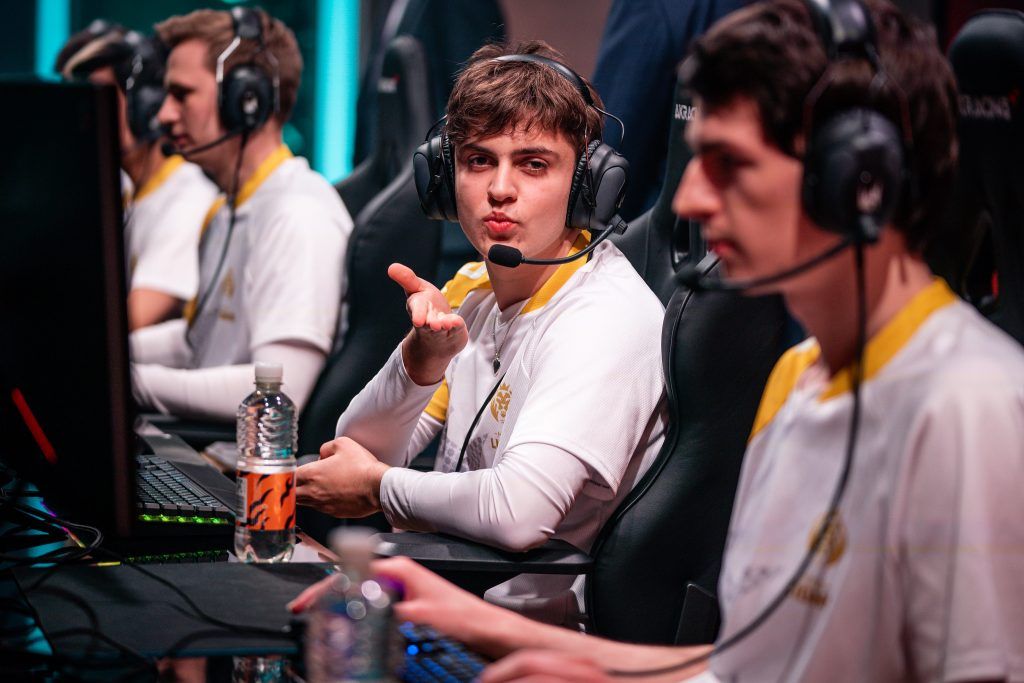 Despite being constantly tied with Rogue in the weekly standings, it's obvious that MAD Lions are in their peak form and ready to take the top spot to secure a slot in the Summer Playoffs.
The team's powerful duo of Matyáš "Carzzy" Orság and Norman "Kaiser" Kaiser paired with MAD Lions' clean macro skills will be the key to getting through the second LEC Superweek where they will be facing Rogue, Misfits Gaming, and Schalke 04.
Will their unconventional picks work out in the end?
5. Damwon Gaming
Region: LCK
Record: 11-2
Change: +4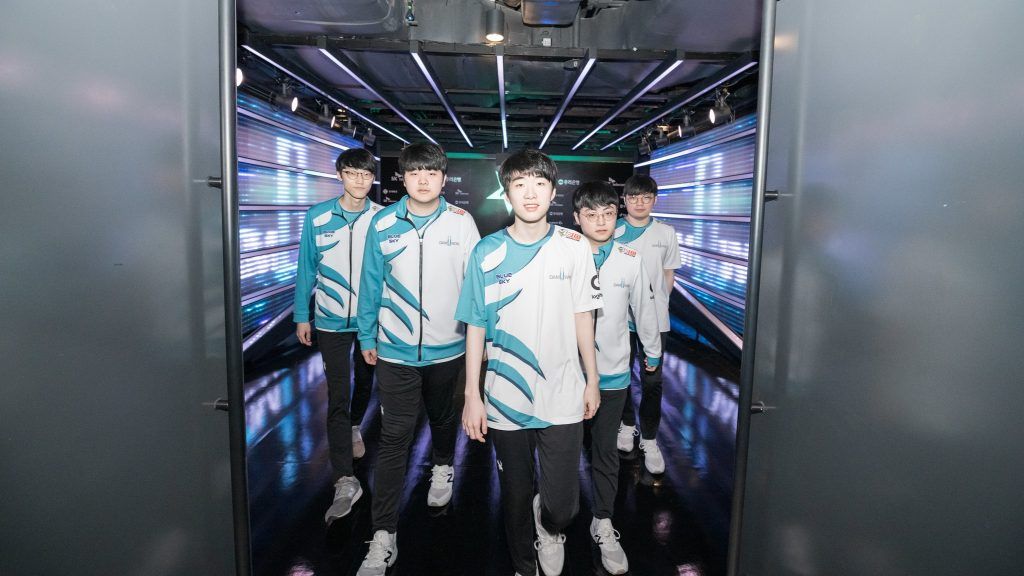 Though they're currently in second place in the LCK, DAMWON Gaming has been cruising through their recent games with a current 5-game win-streak. They already beat league leaders DRX, but the true test lies in their final weeks, where they'll face Gen.G, KT Rolster, and T1.
Hopefully, we'll see Heo "ShowMaker" Su and Jang "Nuguri" Ha-gwon pull off more elaborate team compositions for a triumphant season finish.
---
---
6. Gen.G
Region: LCK
Record: 10-3
Change: —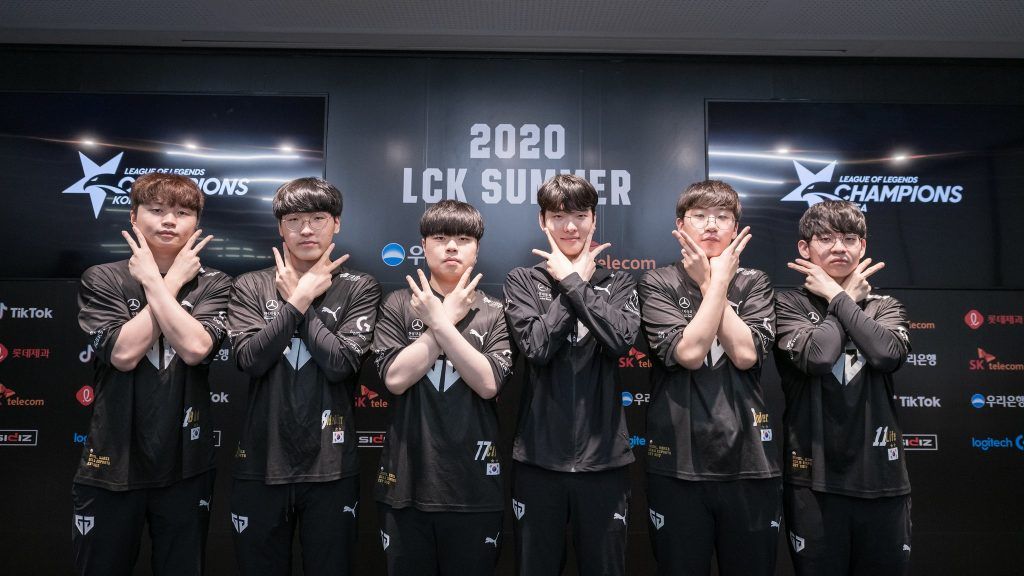 Gen.G has finally broken its T1 curse by beating Lee "Faker" Sang-hyeok and his crew in Week 5. It may be just another win in terms of statistics, but it proves that Gen.G is able to overcome their "second-best" mindset and truly shine as a world-class team.
With Gwak "Bdd" Bo-seong and Park "Ruler" Jae-hyuk setting in as the league's best players in their roles, we can't wait to see what Gen.G has to offer in the next few weeks.
7. Invictus Gaming
Region: LPL
Record: 12-3
Change: +1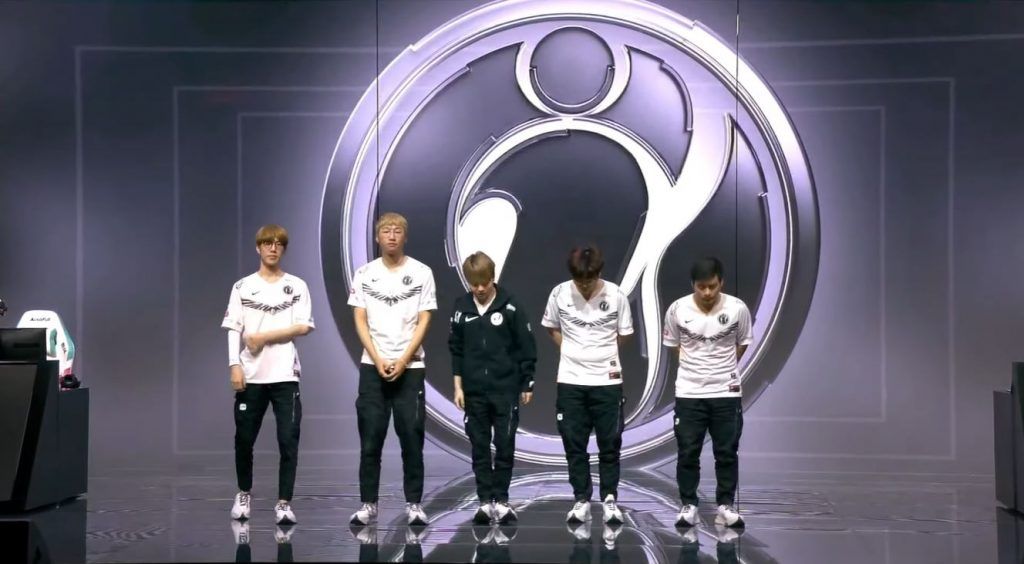 Invicuts Gaming's ultimate test in the regular season came at the end of Week 8. Many were skeptical on whether they could truly defeat top dogs Top Esports, considering they've never won a series against them since former team mate Yu "JackeyLove" Wen-Bo joined.
Surprisingly, the whole of IG were on form. Support Wang "Baolan" Liu-Yi was a key factor, making big plays on Nautilus.
For IG to rise, we'll have to keep an eye if they can upkeep this new, strong form with consistency.
8. Team Liquid
Region: LCS
Record: 13-3
Change: New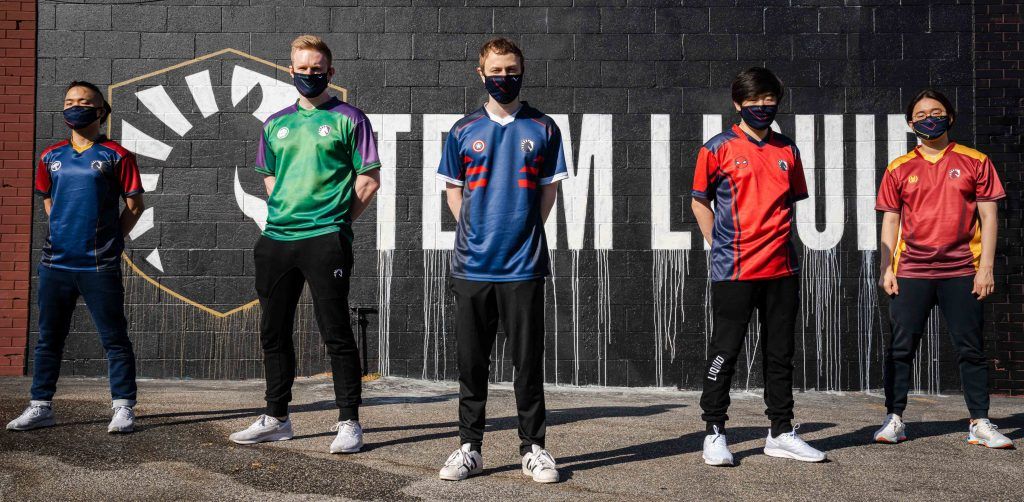 The LCS leaders make their debut appearance on our power rankings, thanks to an amazing bounce back in the Summer split. The team is now solidly in first place, and thanks to Cloud9 falling to Team SoloMid last week, it looks like they'll finish at the top of the leaderboard.
9. Team SoloMid
Region: LCS
Record: 11-5
Change: New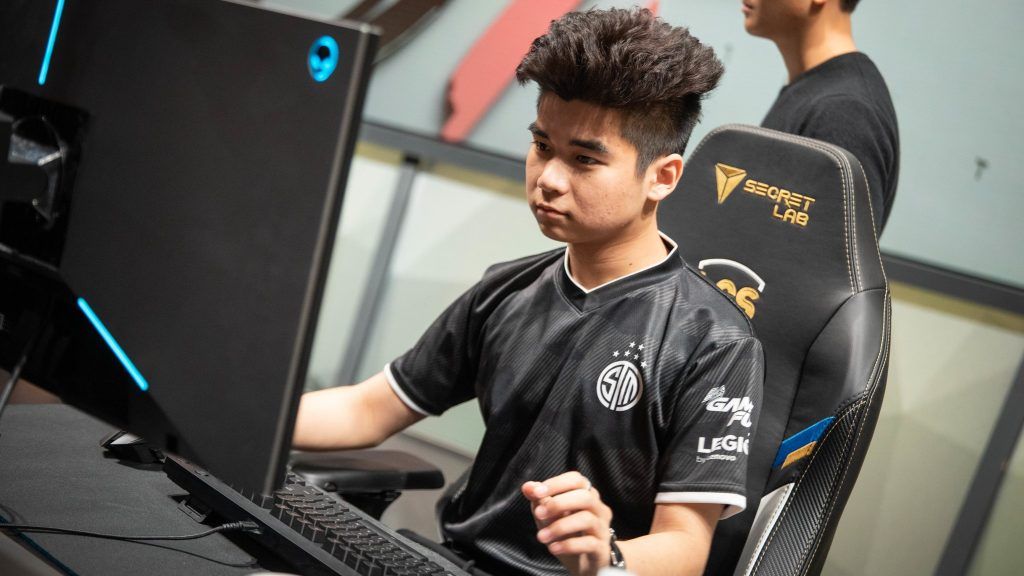 After struggling at the start of the season, the boys in black are finally gaining momentum when it counts. After Erik "Treatz" Wessen took over the support role, the team is now riding a solid 4-game win-streak.
In week 8, Sergen "Broken Blade" Çelik and Yiliang "Doublelift" Peng were key factors into taking down Cloud9 and the rest of the team were looking pretty in sync with each other. Though their line-up features some subs and rookies, the team has been holding up pretty well with the league's best.
10. Cloud9
Region: LCS
Record: 11-5
Change: -5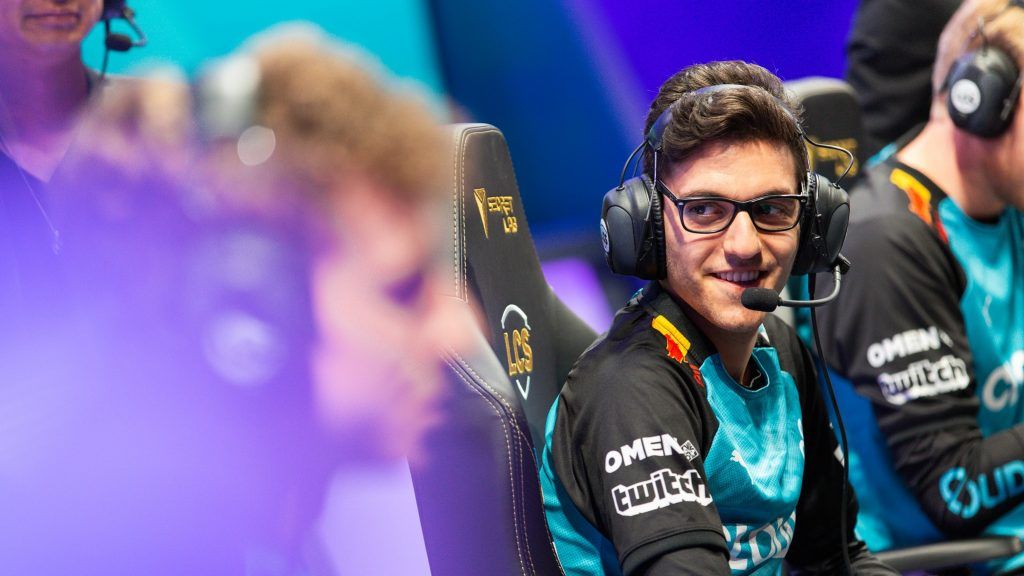 The Spring champions have fallen from grace in the final weeks of the regular season. Currently slumping with a 3-game loss-streak, C9 has left many fans and viewers wondering where their championship form went.
While it seems that C9 has lost its chance of ever returning to first place, the team has been experimenting with some unorthodox team compositions to get ready for the gruesome playoffs. With the playoffs sporting a best-of-five format, C9 will significantly have an edge in flex picks and other counter-draft strategies against other LCS teams.
Whether you see their experimentation as a hopeless move or an ingenious one, we still believe that C9 is always gunning for a back-to-back LCS championship and a slot at 2020 Worlds.
READ MORE: League of Legends July global power rankings: Top Esports reigns over all