Over the years, Riot Games has produced many memorable collectibles of our favorite League of Legends champions through its Unlocked and Nendoroid merch series, and by collaborating with brands.
Now, the Kai'Sa Ultimate Statue takes the cake.
The first collector's item of its kind, it is a realistic, hyper-detailed sculpt of Kai'Sa in her iconic pose, complete with an alternating helmet that lets you mask or unmask her, with inbuilt LED lighting. How cool is that?
Move over K/DA Ahri, you've been outmatched this Christmas.
---
---
A closer look at the Kai'Sa Ultimate Statue merch, a limited edition League of Legends collector's item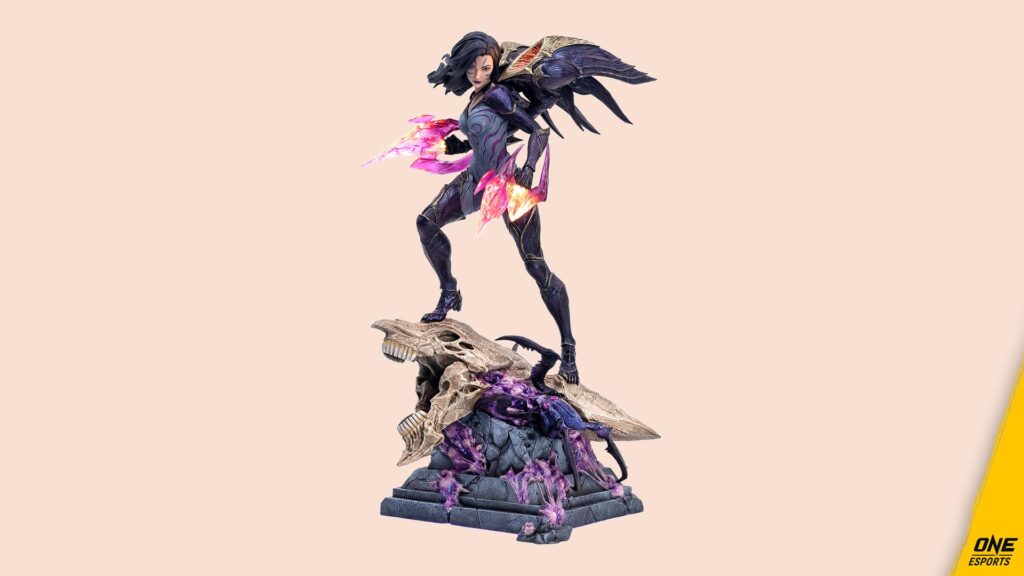 Unlike other released Riot Games statues, the Kai'Sa Ultimate Statue comes with an LED lighting system in the base, hand weapons, and shoulder cannons.
To really bring out the terrifying nature of The Void, the AD carry champion is seen standing agilely on a massive skull creature base that looked like it was screaming in deep pain before meeting death.
Every inch is ferociously detailed, crafted and painted with high-quality materials that creates multiple dimensions through texture. As a result, no matter the lighting, the Kai'Sa Ultimate Statue looks incredibly stunning.
Pre-order product details, measurements, and shipping date
Scale: 1/4
Polyresin Statue
Length: 13 inches / 31cm
Width: 11.9 in / 30.0 cm
Height: 22.3 in / 58.0 cm
Price: USD$799
Number of pieces: 1,000
Expected shipping date: January 31, 2022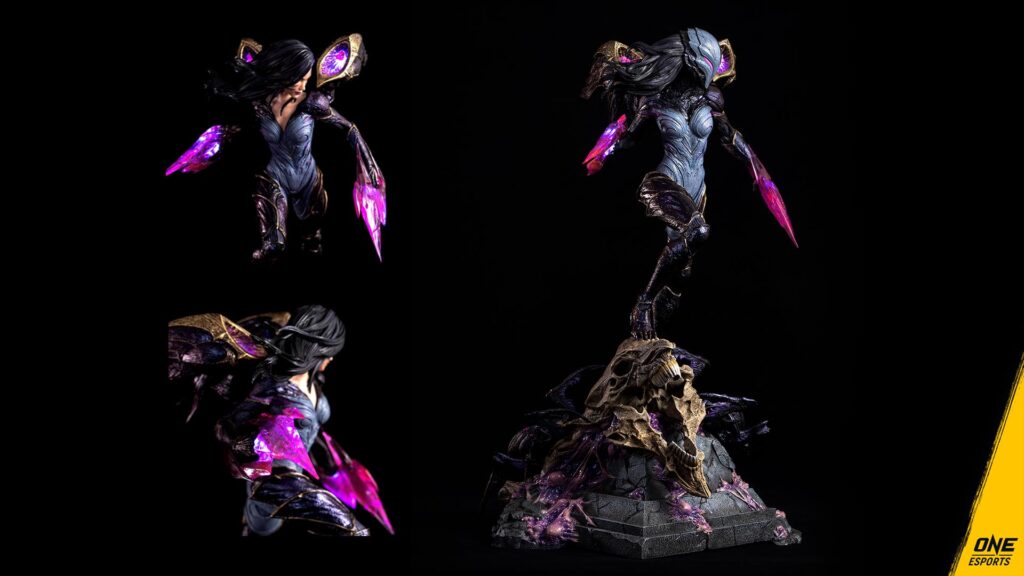 Purchasers of this exclusive collector's item will also receive an "I Won't Back Down" emote for free.
Kai'Sa mains and AD carries, what are you waiting for? There are only 1,000 pieces available worldwide, so visit Riot Games' official online merch store to pre-order your limited edition Kai'Sa Ultimate Statue today.
READ MORE: Side with Sentinels of Light or Ruination with this new Riot Games merch