Our favorite Hexplosives expert gets his very own adventure!
Riot Games is expanding the League of Legends game library with Riot Forge, a publishing label that partners with experienced third-party studios.
Riot Forge has finally released details about its upcoming release, Hextech Mayhem: A League of Legends Story.
What is Hextech Mayhem and how do you play it?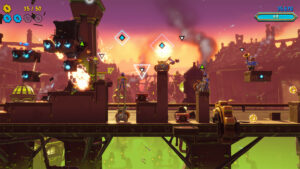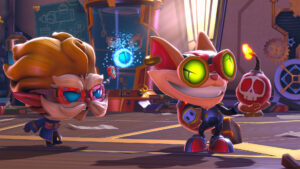 Developed by Choice Provisions, Hextech Mayhem is a fast-paced rhythm runner, blending musical gaming elements with non-stop runner game action like Jetpack Joyride and Subway Surfers.
Playing as the LoL champion Ziggs, your goal is to create chaos in the neighborhoods of Piltover and build the greatest bomb the world has ever seen, all while staying on beat.
From the trailer, it looks like you'll be frequently butting heads with the Yordle inventor and Piltover denizen, Heimerdinger.
In terms of actual controls, players will handle Ziggs' movement as he automatically runs through various obstacles.
By jumping up, falling down, and dropping bombs at every corresponding key, you can help Ziggs take out enemies and collect cogs for a better Action Precision score at the end of the level.
The developers also mentioned a Freestyle Mayhem System that allows players to create bigger blasts and earn a few extra points for their overall score.
---
---
Release date of Riot Forge's Hextech Mayhem
Hextech Mayhem: A League of Legends Story will be available for purchase on November 16 for the Nintendo Switch and PC.
Players can also get a bonus Ruined Ziggs skin if they pre-order the Riot Forge game.
Follow ONE Esports on Facebook for more LoL news, guides, and highlights.
READ MORE: Jinx from League of Legends is now wreaking havoc in Fortnite