Worlds 2019 champions FunPlus Phoenix (FPX) are back with a vengeance.
In 2020, the team failed to make it to Worlds after losing to Invictus Gaming 2-3 in the regional qualifier. At the end of their run, Kim "GimGoon" Han-saem and Kim "Khan" Dong-ha left FunPlus Phoenix, which opened up a slot at top.
Headlining the offseason roster shuffle, former DAMWON Gaming and Worlds 2020 champion Jang "Nuguri" Ha-gwon from the LCK joined the FPX squad.
Together, FPX have risen to become a superteam deserving of superhero status. They were runners-up in both the 2021 LPL Spring and Summer playoffs, and are looking for their second World Championship.
---
---
The FunPlus Phoenix x Marvel Avengers superhero collection includes clothing and accessories
Dropping a fully animated trailer on their Weibo page, it first featured notable Marvel Avengers heroes — The Hulk, Captain America, Iron Man, Doctor Strange, Black Panther, Hawkeye, and Thor — in classic comic book style accompanied by epic music.
The spotlight was then thrown on FPX's League of Legends pro players in similarly strong poses wearing fashionable attire in Marvel's signature superhero colors.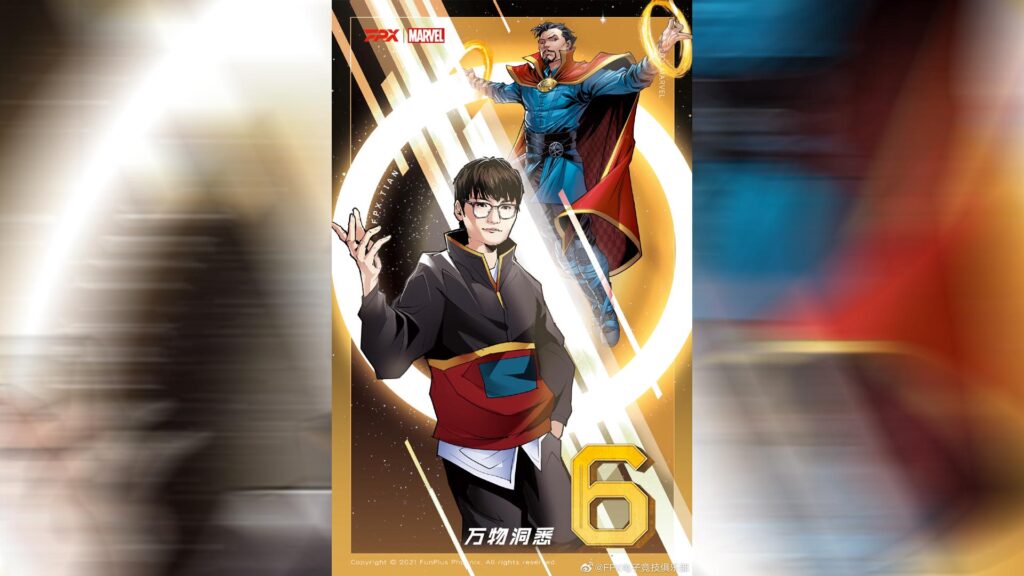 The strengths of each pro player is brought out by a corresponding Marvel superhero, starting off with jungler Gao "Tian" Tian-Liang. Just like the wise and brave Doctor Strange, Tian is able to calmly assess the situation on the Rift in all three lanes.
As Doctor Strange says, "No matter the danger, no matter the dread challenge that awaits me… I… must go forth!"
The FunPlus Phoenix x Marvel collection will be dropping soon, and from the teaser video, fans can expect it to include casual streetwear and accessories.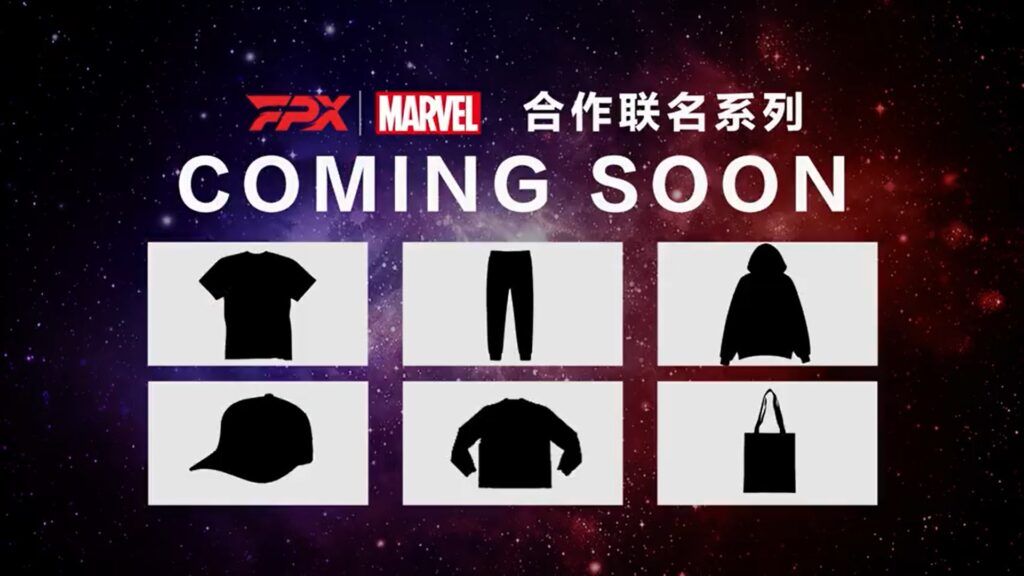 Watch the full FPX x Marvel teaser trailer here, and don't forget to tune into Worlds 2021 live on Riot Games' official channels on Twitch and YouTube.
READ MORE: More than 340,000 fans tuned in live to watch the 2021 LPL Summer final