After successfully concluding its Spring Split last week and with the cancellation of this year's Mid-Season Invitational, the League of Legends European Championship (LEC) has announced the schedule for this year's Summer Split.
The second half of the LEC regular season will commence on Friday, June 12 at 6:00 p.m. CEST (June 13 at 12:00 a.m. GMT+8).
To kick off the Summer Split, the LEC has packed Week 1 with best-of-one matches running for three days from Friday through Sunday. After this Superweek, subsequent weeks will follow a two-day schedule.
LEC 2020 Spring Split champions G2 Esports will kick off the season against MAD Lions on day one. MAD Lions upset G2 Esports in the first round of the Spring playoffs, before G2 got their revenge in the semifinals, so there's definitely a growing rivalry between these two teams.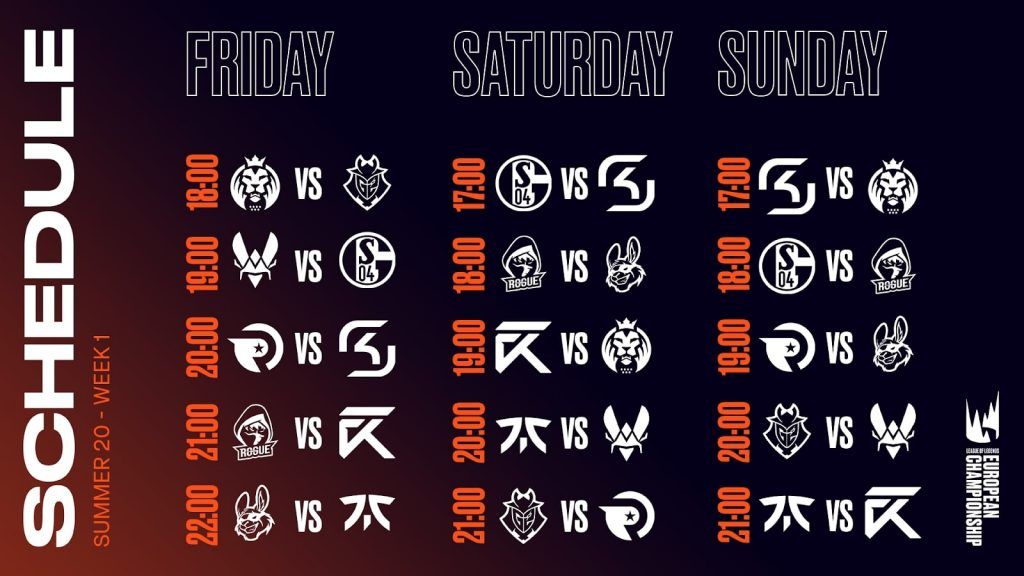 ---
---
The season will continue to be played online, but if the COVID-19 situation improves, there is a chance action might move back to the LEC studio in Berlin.
"We're continually assessing the situation with COVID-19 and its impact on the Summer Season. Currently, we have yet to determine when and how we will be able to safely bring LEC play back into our studio in Berlin – including when we can welcome back a studio audience," said League Operations lead, Maximilian "Max the X" Schmidt.
The 2020 Summer Playoff Final will be held on September 5 and 6 and is currently scheduled to take place in Malmö, Sweden, however this is also subject to the COVID-19 situation.
READ MORE: G2 Esports sweep Fnatic 3-0 to win the LEC 2020 Spring Final