League of Legends' virtual girl group K/DA just dropped the music video to their newest song "More." With stunning visuals, powerful vocals, and insane moves, Akali, Kai'Sa, Evelynn, Ahri, and Seraphine were able to capture the hearts of gamers and music lovers once again.
After destroying the repeat button, we've spotted some Easter eggs from K/DA's "More" music video.
---
1. Akali is riding a Ducati Panigale V4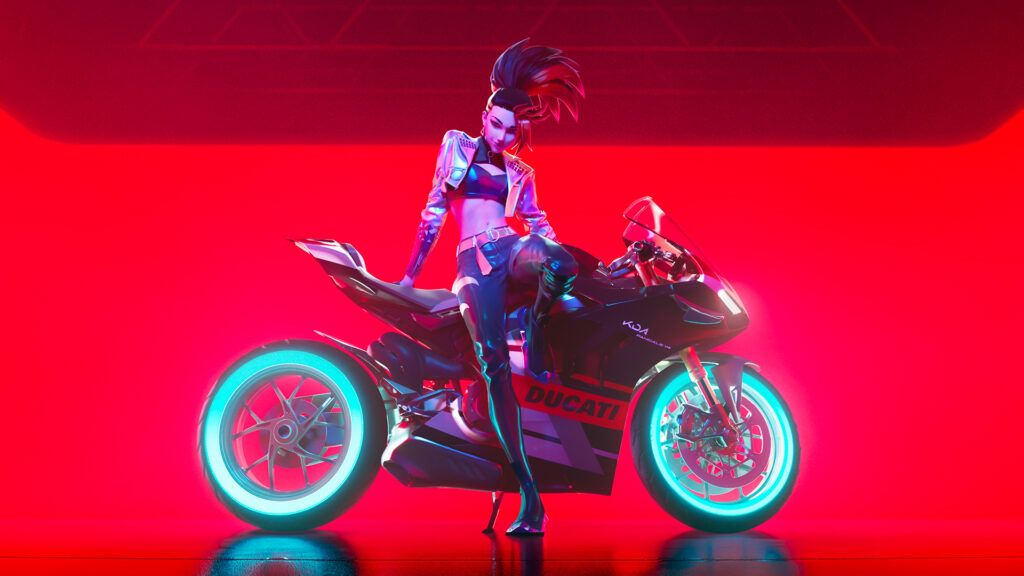 K/DA's main rapper Akali opened up the music video by showing off her very own Ducati motorcycle. The ride is actually a unique Ducati Paningale V4, designed by the Ducati Design Center themselves. The K/DA text logo can be seen around the bar end of the motorcycle.
Paningale V4 is a sport bike that has been manufactured since 2018, and the 2020 base model costs US$22,000.
---
2. Seraphine is a huge(G)I-DLE fan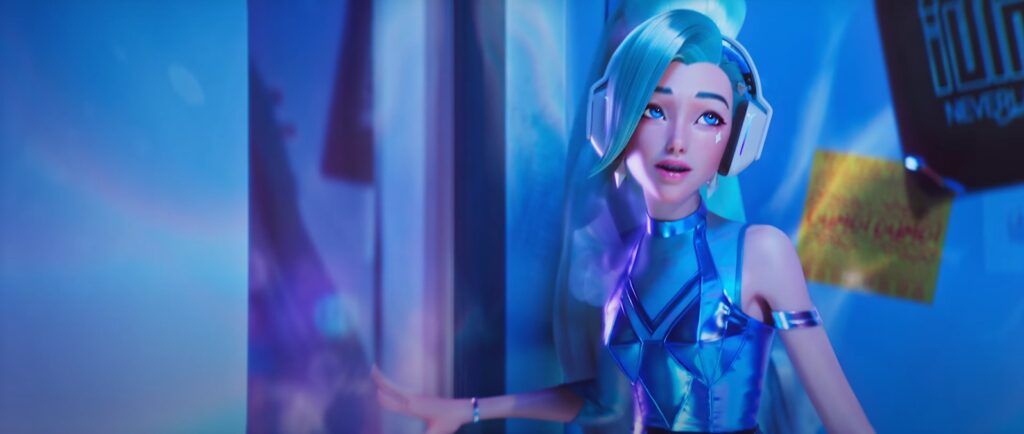 League of Legends' newest champion is actually a Neverland! During Seraphine's part, the music video showed her room filled with posters and merchandise of all sorts.
Two of the posters are hugely related to K-pop girl group (G)I-DLE, the main group of Soyeon who plays Akali and Miyeon who plays Ahri. They yellow poster is (G)I-DLE's cover art for their song DUMDi DUMDi while the black one on top of it is the Neverland logo, (G)I-DLE's official fandom.
Seraphine's room in "More" holds plenty of other interesting stuff as well, such as a K/DA poster, a Star Guardian poster, and what looks like mini figurines of the whole K/DA squad.
---
3. Chinese singer Lexie Liu is Seraphine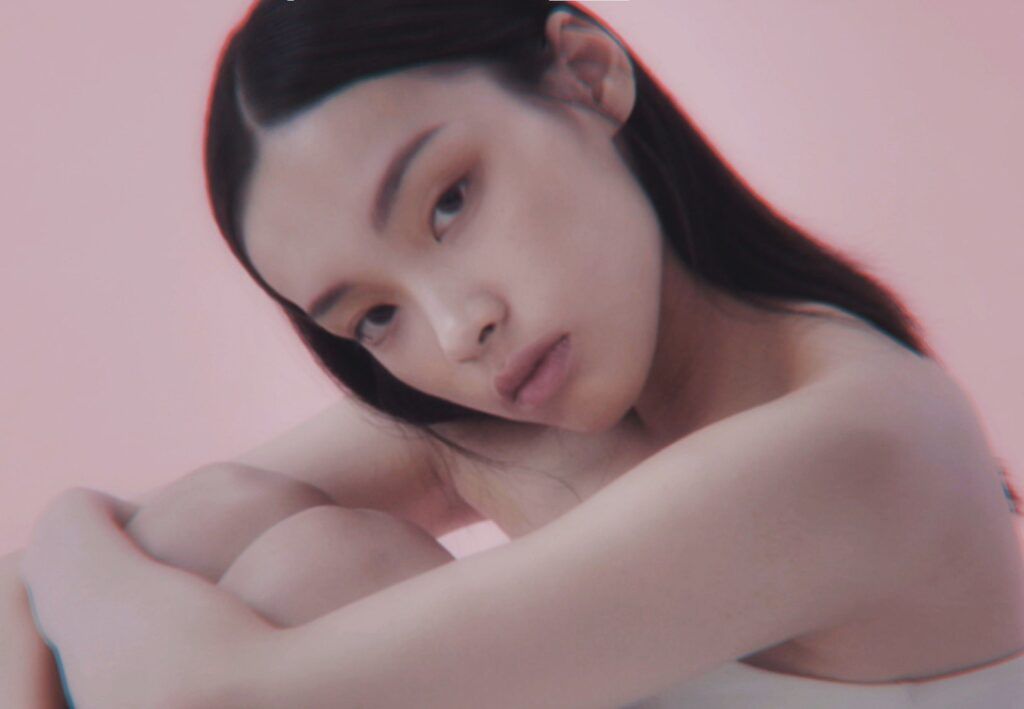 A lot of Blades were surprised to hear Chinese singer and rapper Lexie Liu become the voice of Seraphine in "More." This 20-year old rising star known for her songs Mulan, Sleep Away, and Manta, and became even more mainstream when she signed under record label 88rising back in 2018.
Before Seraphine's big K/DA debut, fans know her for her soulful song covers posted on her social media accounts. Because of these English renditions, no one really expected Seraphine to sing in Chinese on the new K/DA MV. Aside from her Chinese origins, the choice of language in Seraphine's part might actually be a tribute to China where the World Championship (Worlds) 2020 stage is set.
---
---
4. The Valorant logo can be spotted in the last frame of "More"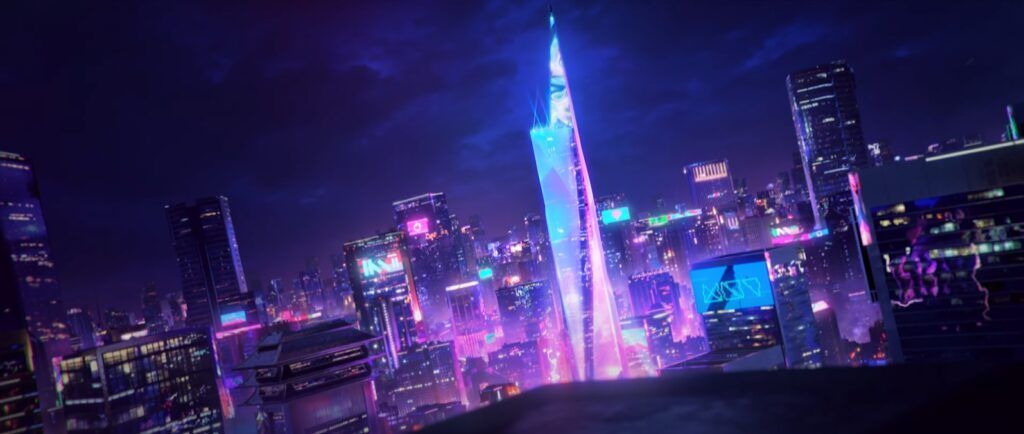 The ending scene of "More" literally took fans to the top as K/DA performed on the rooftop of a skyscraper building in the middle of the night. Some of the digital billboards show other Riot Games intellectual properties such as an upside down animation of the Valorant logo on the left side and the LoL Esports rebranded logo on the right.
---
5. Were you able to spot Seraphine's journal?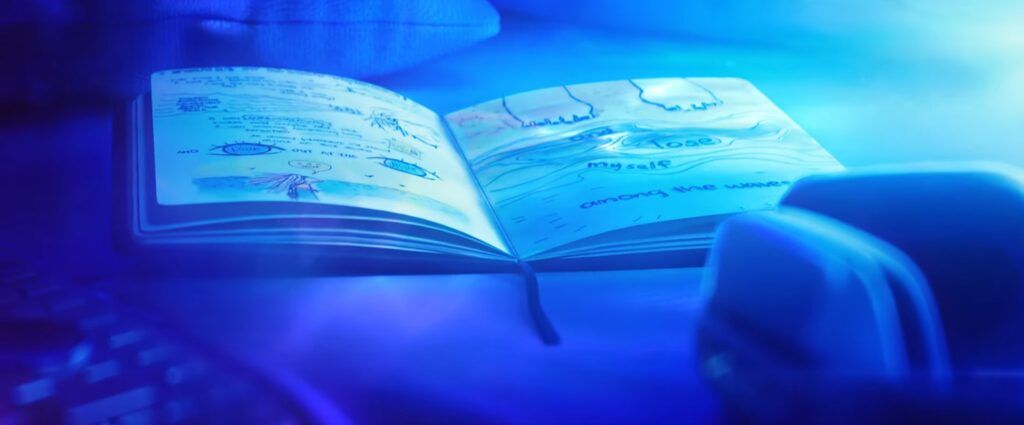 During the instrumental introduction, Seraphine's colorful journal made an appearance in one of the fast cuts.
It's a mini throwback to her humble beginnings back in July, during the days when she was still an indie singer and she still hasn't been outed yet as a LoL champion.
Fans can view the full K/DA "More" music video on YouTube, Facebook, and Twitter, featuring powerhouse artists Madison Beer, Jaira Burns, Soyeon, Miyeon, and Lexie Liu.
READ MORE:K/DA will come to life as Riot prepares its most ambitious Worlds Opening Ceremony yet