Riot Games is holding a unique event this weekend for League of Legends fans. "League of Legends Live: The Orchestra" is a live classical concert to be held at the Sejong Center for the Performing Arts in South Korea over a sold-out weekend.
To celebrate this one-of-a-kind performance, Riot Games staged five popular League of Legends champions — Teemo, Amumu, Bard, Twitch, and Blitzcrank — as life-sized air balloons along the entrance of the venue.
Parading tall by the architectural pillars dressed in formal attire, Riot presents a new look of the champions that we've never seen before!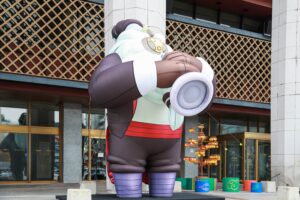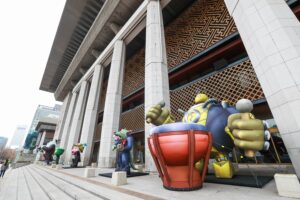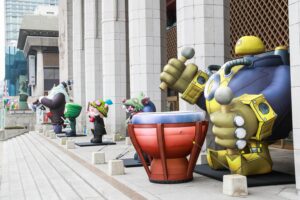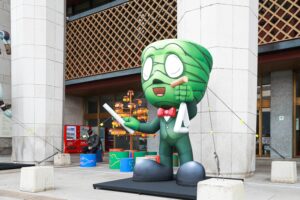 Bard of course is playing his own flute-like weapon, Blitzcrank seems to be apt at drums, Twitch looks proficient on the violin, while Amumu for once, looks happy hitting the triangle in percussions.
Leading the pack in the middle stands Teemo, who is the most obvious choice for conductor.
---
---
"This performance is a special opportunity to appreciate LoL's magnificent view of the world through a beautiful melodious orchestra," stated Riot Games Korea. "This performance will be performed by the KBS Symphony Orchestra, with conductor Lee Byung-wook, an opera choir, and the Seoul Youth Gugak Orchestra."
Fans from around the world can only hope that the LoL orchestra makes a world tour in the future.
READ MORE: League of Legends patch 10.24 nerfs AP Mythic items and Amumu, buffs Varus