All the participating teams and players qualified for the League of Legends World Championship (Worlds 2021) have been set. The LPL and the LCK are fielding four representatives this year, including legendary names in the scene.
After determining the best support and top players, we're listing down the finest junglers in all of Summoner's Rift. Yes, we're talking about players who can surprise the opposing team, and change the game with impactful ganks.
Here, ONE Esports lists down the most notable junglers to look out for at Worlds 2021.
---
The 5 best junglers to watch out for at Worlds 2021
Tarzan (LNG Esports)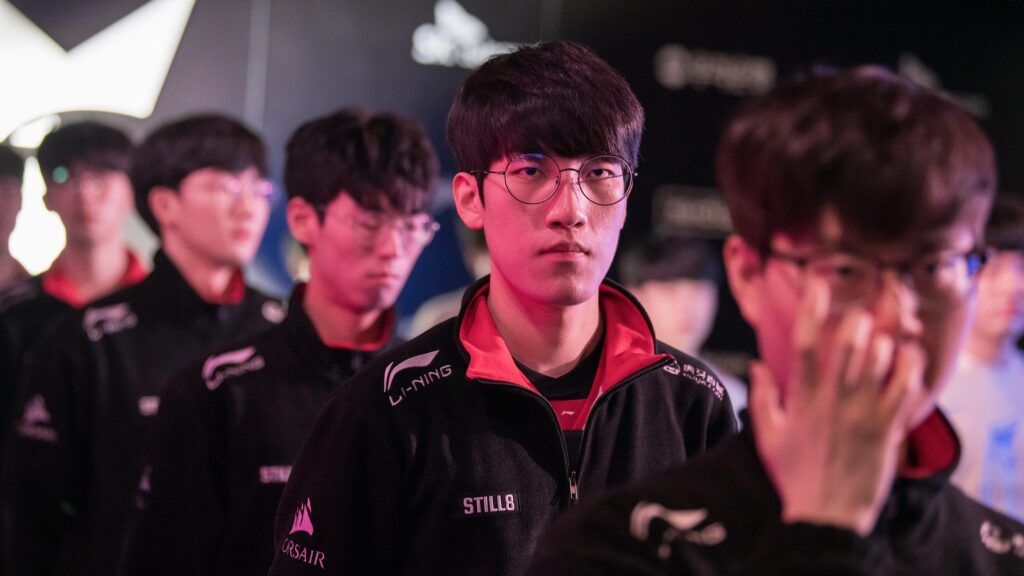 Lee "Tarzan" Seung-yong was once considered to be the best jungler in the League of Legends Champions Korea (LCK), and one of the best players of the "golden generation" under the Griffin banner.
At the end of 2020, Tarzan moved to the Chinese region League of Legends Pro League (LPL) to play for LNG Esports.
Before transferring to LNG Esports, Tarzan's performance declined due to organizational issues in Griffin. Without missing a beat however, Tarzan proved to be a key player for LNG Esports after moving in. The team also brought in Xie "icon" Tian-Yu and Liao "Iwandy" Ding-Yang.
The 2021 LPL Spring saw a slow season start for LNG Esports, who placed 10th out of 17 teams. However, LNG Esports evolved, and opened the 2021 LPL Summer Split with seven consecutive wins within the first three weeks of the tournament.
LNG Esports owes their huge success to their jungler, Tarzan, who has learned how to communicate with his teammates in Mandarin, which played a huge factor in LNG's excellent performance this season.
Will Tarzan rule the jungle this Worlds 2021?
---
Canyon (DWG KIA)
DWG KIA's jungler Kim "Canyon" Geon-bu is an extremely talented League of Legends player. Canyon possesses a large champion pool, and has top-notch micro and macro abilities.
Canyon is known for using champions that can impact the early game, such as Lee Sin, Gragas, and Jarvan IV, but can also facilitates the team on Sejuani and Karthus.
Canyon has been consistent throughout the 2021 LCK Summer season, from the regular season to the playoffs. From delivering impressive ganks on the top lane to making crucial contributions during teamfights, Canyon has cemented himself as one of DWG KIA's key players.
Can Canyon maintain his form to defend the title with DWG KIA, and ultimately become back-to-back Worlds champions?
---
---
Elyoya (MAD Lions)
The new League of Legends European Championship (LEC) titleholders MAD Lions are back at the Worlds scene. MAD Lions is known to field a fun and youthful squad, including jungler Javier "Elyoya" Batalla.
Elyoya has left an impression on fans since the Mid-Season Invitational 2021 (MSI 2021). His debut on the international stage showcased his mad jungler skills, combining an aggressive playstyle and good map control.
Elyoya was part of Movistar Riders as a rookie before joining MAD Lions. Together, they dethroned LEC favorites G2 Esports and Fnatic this season to claim back-to-back championship wins at the 2021 Spring and Summer Splits.
Will MAD Lions extend their reign on the Worlds stage?
---
Inspired (Rogue)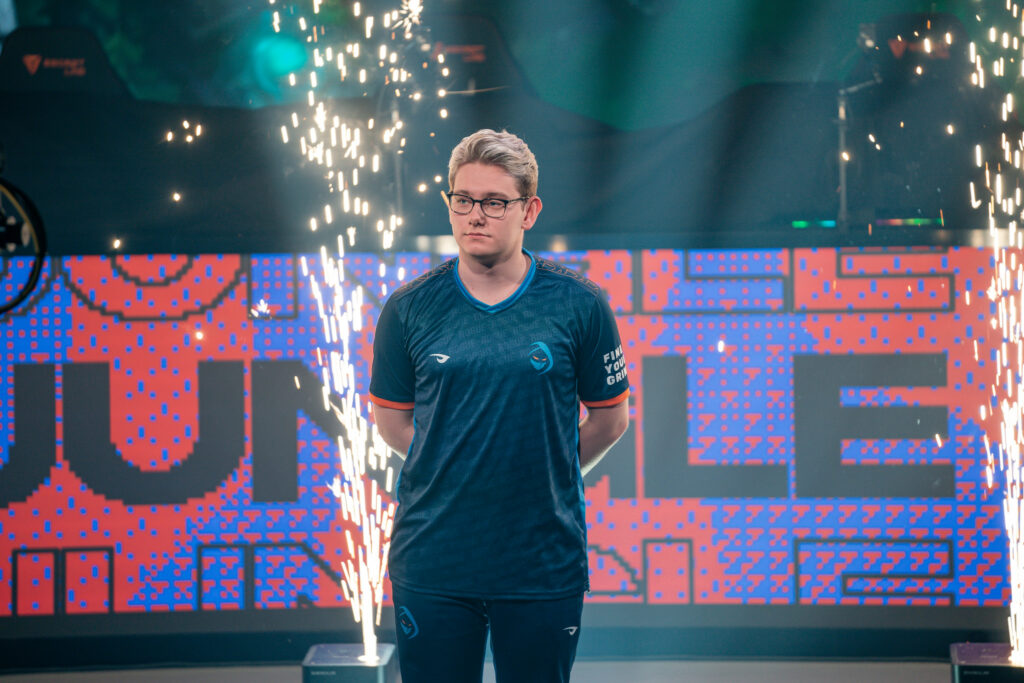 Rogue's Kacper "Inspired" Słoma is dubbed as SofM junior, nicknamed after the popular Suning jungler. Impressively, Inspired and Rogue were the first team to qualify for the League of Legends World Championship this year.
Rogue's roster is a fascinating mix of young players like Inspired, and veterans like Steven "Hans sama" Liv and Andrei "Odoamne" Pascu. Inspired showed an excellent performance last 2021 LEC Summer Split, which helped Rogue secure the third Worlds seed for the LEC region.
Inspired made the headlines back when he was just 15 years old, where he placed in EUW's Top 50 Challenger players. Additionally, Inspired was the first jungler to get a Pentakill in an LEC match.
---
Wei (Royal Never Give Up)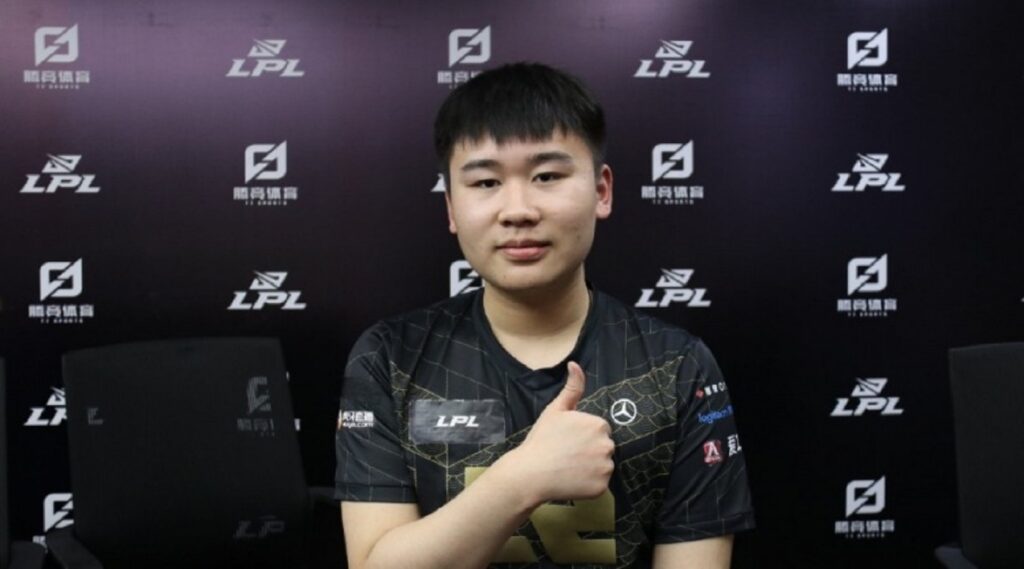 Another prodigy player on this list is Royal Never Give Up's Yan "Wei" Yang-Wei. Wei is proving to be one of the best junglers in the LPL, especially after RNG's victories at the 2021 LPL Spring and MSI 2021.
Wei always prioritizes objectives, and has unbelievable synergy with support player Shi "Ming" Sen-Ming. He can also effectively create a space for bot laner Chen "GALA" Wei and mid laner Yuan "Cryin" Cheng-Wei.
Despite a disappointing start to the summer season, Royal Never Give Up made an impressive comeback with nine consecutive series wins. The team finished in fourth place in the overall standings, thanks to Wei's outstanding performance.
Fans are hoping to see the same Wei that they saw at MSI 2021 to help Royal Never Give Up achieve the best results at Worlds 2021.
The League of Legends Worlds 2021 will start on October 5. It will take place at the Laugardalshöll Sport Center in Reykjavík, Iceland, and will be broadcasted live on Riot Games' official Twitch channel.
For more information about Worlds 2021, follow LoL Esports on Twitter.
READ MORE: Worlds 2021: Schedule, results, format, teams, where to watch