The LCS marks its calendar for another incredible roadshow.
The League of Legends Championship Series (LCS) Summer Split will be starting this weekend, and Riot Games announced that the 2022 LCS Championship playoffs will be held at the prestigious United Center in Chicago, Illinois.
The LCS Championship is the final event of the 2022 LCS Summer Split, and will feature the region's three representatives for the LoL World Championship. The teams will battle it out in the lower bracket final and grand final to determine seeding at Worlds 2022 and who will be the third and final LCS champion this year.
---
---
The 2022 LCS Championship weekend will take place at United Center in Chicago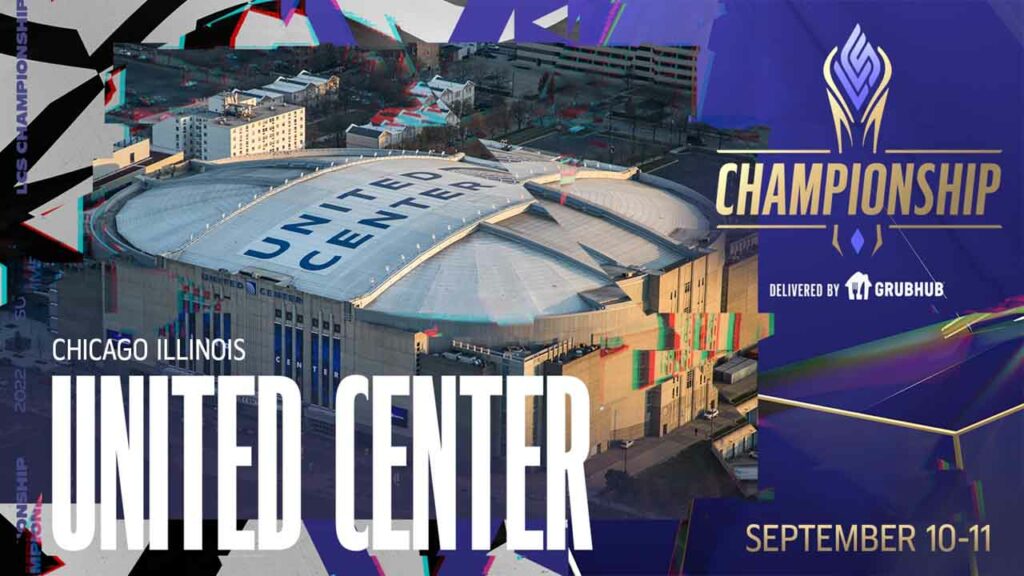 Situated on Chicago's Near West Side, the United Center hosts more than 200 events each year, such as sporting events, musical performances, and family shows.
The iconic arena has a rich history in North American sports, celebrating six NBA championships with the Chicago Bulls and six NHL championships with the Chicago Blackhawks.
The LCS will also work with Youth Guidance, the Chicago Park District, and I Play Games! to engage and promote the expansion of esports in the Windy City. The league will provide a behind-the-scenes experience at the arena for local students, parents, and educators.
The 2022 LCS Championship's lower bracket final and grand final will take place on September 10 and 11 respectively.
Tickets will go on sale June 25 at 2 a.m. GMT+9 | 1 a.m. GMT+8 | June 24 at 5 p.m. GMT | 10:00am PT with a special pre-sale window on June 24 at 2 a.m. GMT+9 | 1 a.m. GMT+8 | June 23 at 5 p.m. GMT | 10:00am PT for Mastercard holders.
---
---
For more information about the 2022 LCS Championship venue, you can check out the official LoL Esports blog post.
Follow ONE Esports on Facebook and Twitter for more LoL news, guides, and highlights.
READ MORE: EG Vulcan: 'Evil Geniuses is probably the strongest roster I've been on'