The League of Legends Champions Korea (LCK) announced that the 2022 LCK Summer Final will be held at Gangneung Arena in the province of Gangwon-do.
The Summer Final is the culminating event of the 2022 LCK Summer Split, which pits the two top-performing teams from the Summer playoffs against each other. The teams will battle it out in a best-of-five series for the title of LCK Summer Champion as well as qualification for Worlds 2022.
---
---
The official venue of the 2022 LCK Summer Final is Gangneung Arena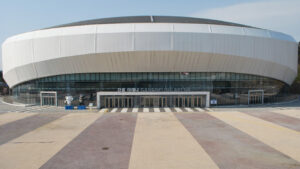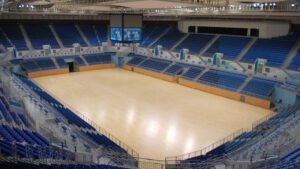 Gangneung Arena is an indoor arena with a seating capacity of 12,000. During the 2018 Winter Olympics (Pyeongchang), the venue held 13 events, including figure skating and short track speed skating.
Just last month, Gangneung Mayor-elect Kim Hong-gyu expressed his intentions of hosting the LCK Summer Final. "The city has indoor stadiums and auxiliary facilities including Gangneung Arena, various tourist resources, and convenient transportation to the metropolitan area such as the Korea Train Express (KTX)," said Kim.
LCK Secretary General Lee Jeong-hoon has confirmed that the league will proceed with the project, and will disclose more details as soon as they're confirmed.
The upcoming Summer Final will be the first non-metropolitan final in four years. The last one was the 2018 LCK Spring Final, which was held at Sajik Indoor Gymnasium in Busan.
The LCK further confirmed that the 2022 LCK Summer Final will be held on August 28.
---
---
Follow ONE Esports on Facebook and Twitter for more LoL news, guides, and highlights.
READ MORE: LCK Summer Split 2022: Schedule, results, format, where to watch