Impunity Esports' Honkai Impact 3 x Genshin Impact contest has concluded, with four winners from different categories.
This Genshin Impact contest showed off the creativity of fans of the two role-playing video games based on the recent Genshin Impact x Honkai Impact event collaboration.
Honkai Impact 3 x Genshin Impact contest winners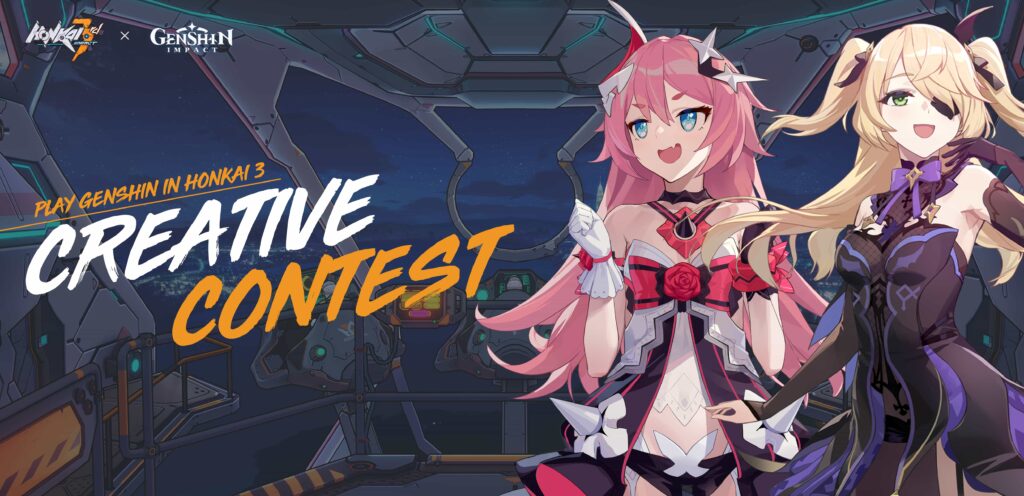 The Honkai Impact 3 x Genshin Impact ran across four categories — livestream, cosplay, art, and video content creation.
Winners received a share of the US$6,200 cash prize and official ASUS ROG peripherals like mice and headsets.
Here are all the winners of the Honkai Impact 3 x Genshin Impact contest.
Livestream – Angie0_0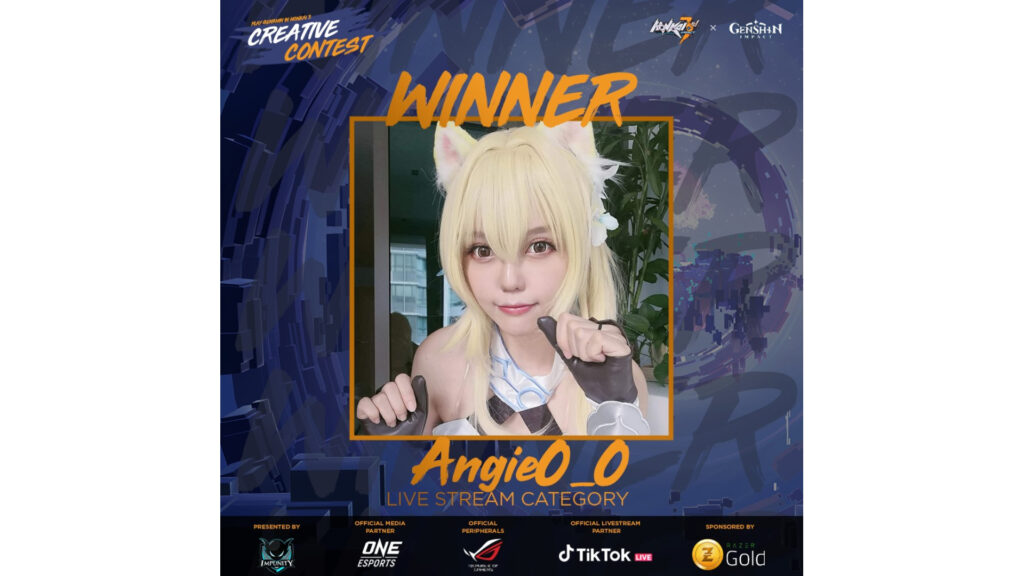 Malaysian cosplayer Angie0_0 dressed up as the traveler Lumine on her very first cosplay stream of the year. She featured Honkai Impact's Outworld Quest which stars Electro girls Fischl and Keqing.
You can watch her winning livestream here:
Cosplay/Anime Life – LangLang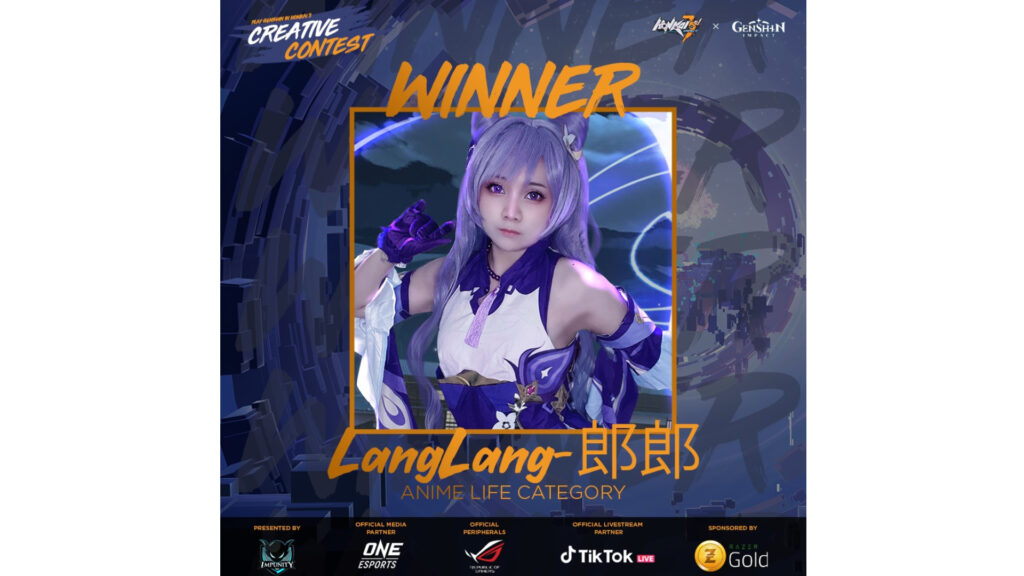 Cambodian cosplayer LangLang dressed up as Keqing, one of the characters featured in the crossover.
---
---
Comic – xFate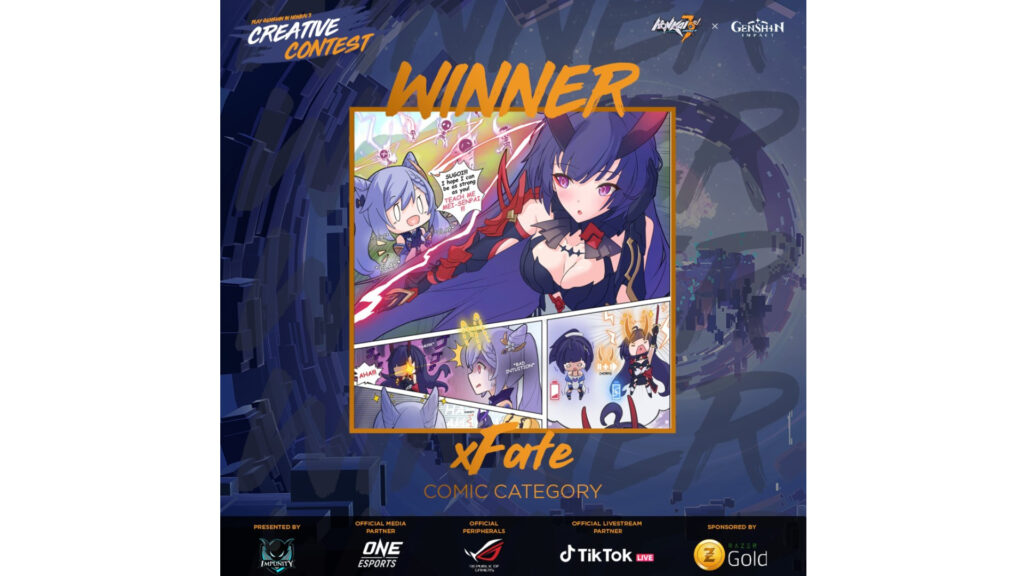 Malaysia-based illustrator xFate took the comic category by storm. xFate's four-panel comic features Genshin Impact's Keqing asking Honkai Impact 3's Herrscher of Thunder advice on how to be a strong character.
Creative video – Amelia Khor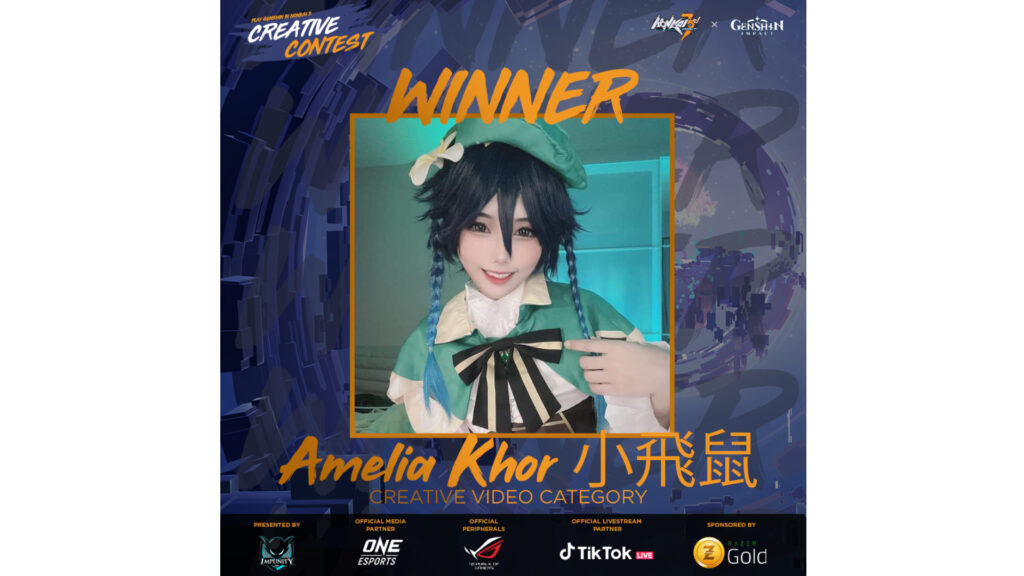 This category certainly unleashed Amelia Khor's creativity. Amelia Khor sang Zhou Shen's "Rubia", an official OST for one of Honkai Impact 3's short animations. To showcase the Honkai Impact 3 x Genshin Impact crossover theme, she actually sang the song while wearing her adorable Venti cosplay.
You can check Amelia Khor's Rubia cover here.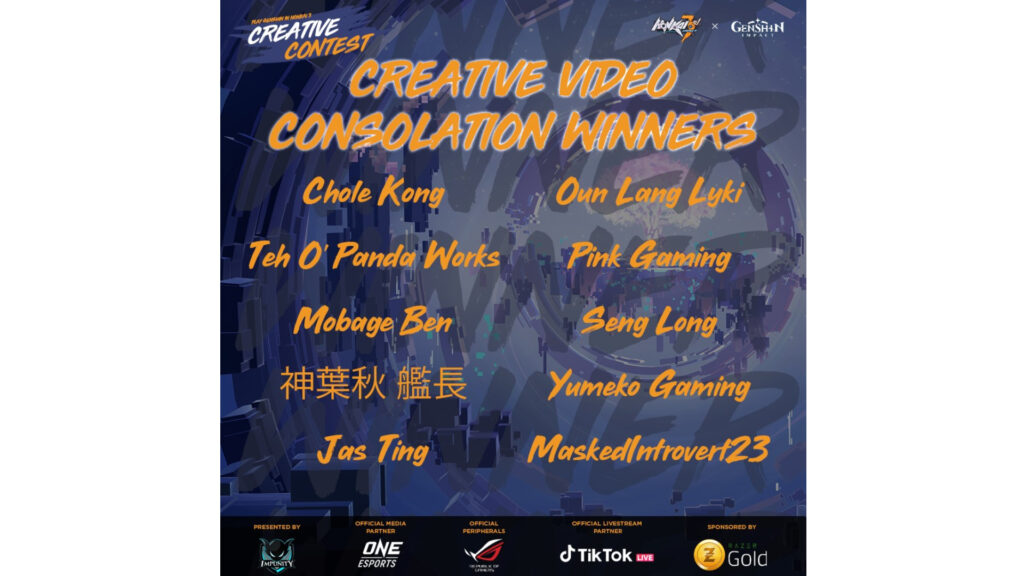 While Amelia Khor was hailed as the grand winner in the video category, ten other lucky contestants will receive consolation prizes in the creative video category.
You can view the full and detailed competition scoreboard on the organization's Facebook page.
READ MORE: Impunity Esports' Genshin Impact x Honkai Impact 3 contest is looking for content creators