The data doesn't lie — there are plenty of women playing games around the world.
More than 46% of game enthusiasts are women, according to the latest Newzoo report. The report, which covers 30 key markets, also highlighted that most of these women play games when they have time to do so, and mostly play mobile games.
Newzoo split the overall data into eight distinct personas, each one characterized by different gaming habits.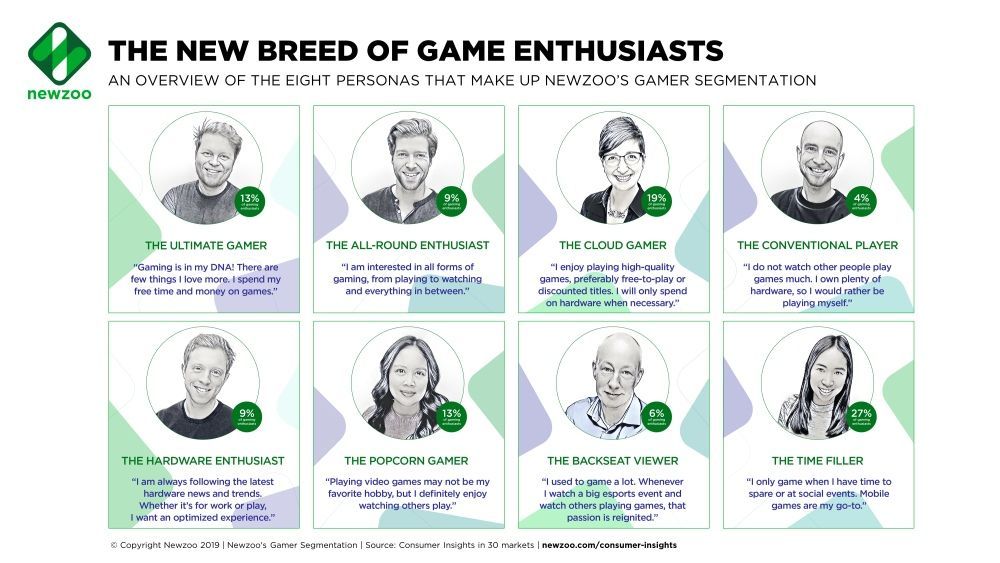 Interestingly, the top two segments are the same for both men and women, the Time Flier (36% of women and 19% of men), and the Cloud Gamer (17% of women and 21% of men).

Time Fliers games only when they have time and mostly on mobile phones, while Cloud Gamers are those who enjoy high-quality game experiences, but prefer free-to-play or discounted purchases and only spend on hardware when necessary.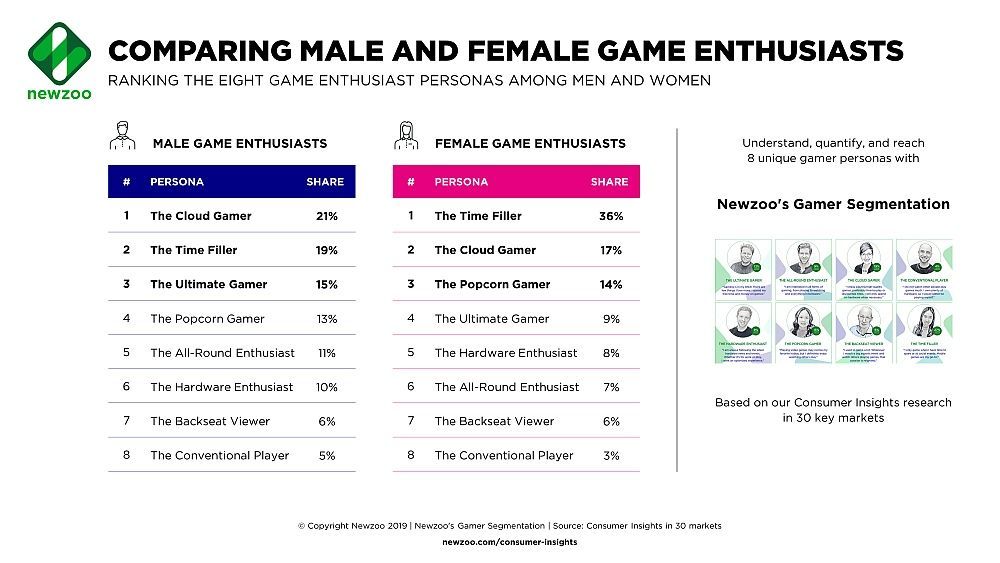 Newzoo believes the indexing will change over time as age and segment interests come into play. Will there be an over-saturation for a specific persona or not? Will these personas affect audience engagement for the next 12 months?
These are major focuses that the games industry need to observe as the target market becomes more multi-dimensional. "Gamers" as a whole should not be the primary focus any longer — other aspects like viewing habits and user behaviors are equally as important moving forward.
SEE ALSO: Fnatic was the most popular League of Legends team in 2018