Go all out in PC gaming with Logitech G's newest collection featuring League of Legends supergroup K/DA.
After their collaborations with Ducati and Secretlab, K/DA has now partnered with gaming gear brand Logitech G to give Blades their dream PC setup, K/DA style.
The K/DA x Logitech G collection features four gaming peripherals and accessories — a headset, a pair of earphones, a mouse, and a mouse pad.
The K/DA G733 is a wireless headset designed for RGB light lovers. It comes in a clean white color, with the classic K/DA text logo printed on its speaker cup. Its build is quite similar to the one Seraphine was wearing in the More music video.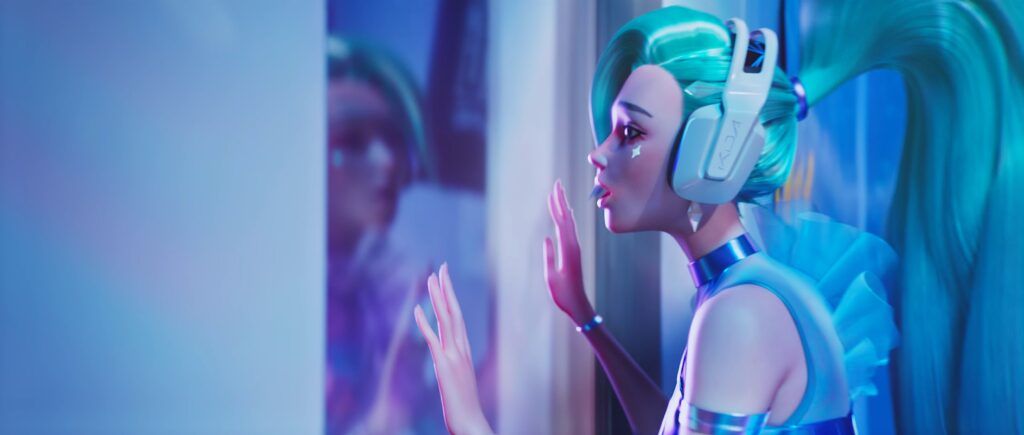 The K/DA G333 headphones follows the All Out color palette with blue, black, and white colors. It is compact and portable, and can even be used by mobile gamers who play Wild Rift.
---
---
One of Logitech G's most popular gaming mouse models, the G304, has been KDA-fied with blue fragment-like details inspired by the All Out era. It also has the K/DA text logo on its right-click.
The KDA x Logitech G mouse goes well with the G840 mousepad, a huge mat that showcases all K/DA members Ahri, Akali, Kai'Sa, Evelynn, and their latest collaborator Seraphine in their All Out outfits.
The collection comes in special packaging, with the original K/DA members standing alongside the actual product photos.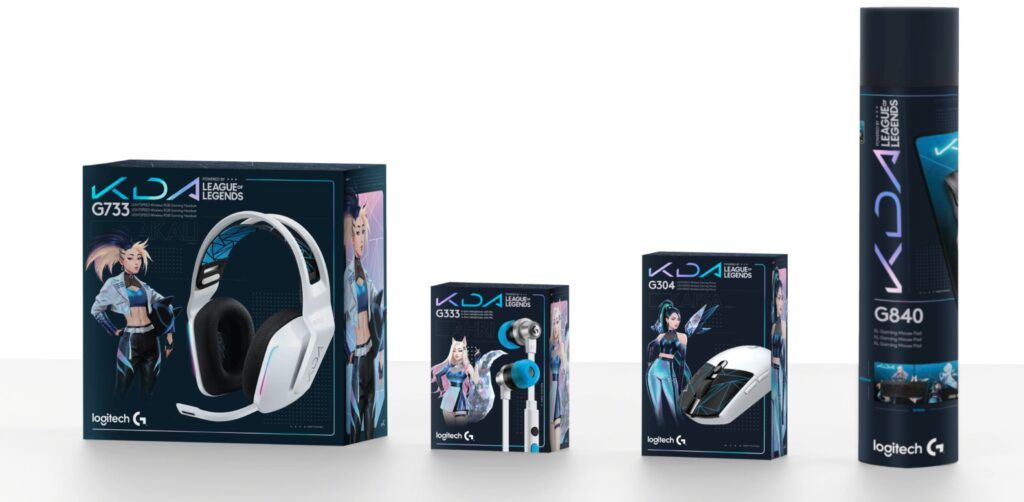 Logitech has not yet announced on which regions this K/DA collection will be available to, but the brand promises these peripherals will come out early 2021.
READ MORE: 5 details and Easter eggs you missed in K/DA's new 'More' music video