T2 and Rise have secured the last two slots for the Pokémon UNITE Asia Champions League 2023 offline final after they made top two in their respective regional playoffs.
Phase two of the Pokémon UNITE Asia Champions League 2023 has finally come to a close after two week-long regional playoffs.
T2 earned their invitation to the finals by eliminating Secret Ship in the East Asia final, while Rise shocked fans in the Southeast Asia final after knocking out Renaissance and Team MYS.
T2 defend their position as the second seeded East Asia team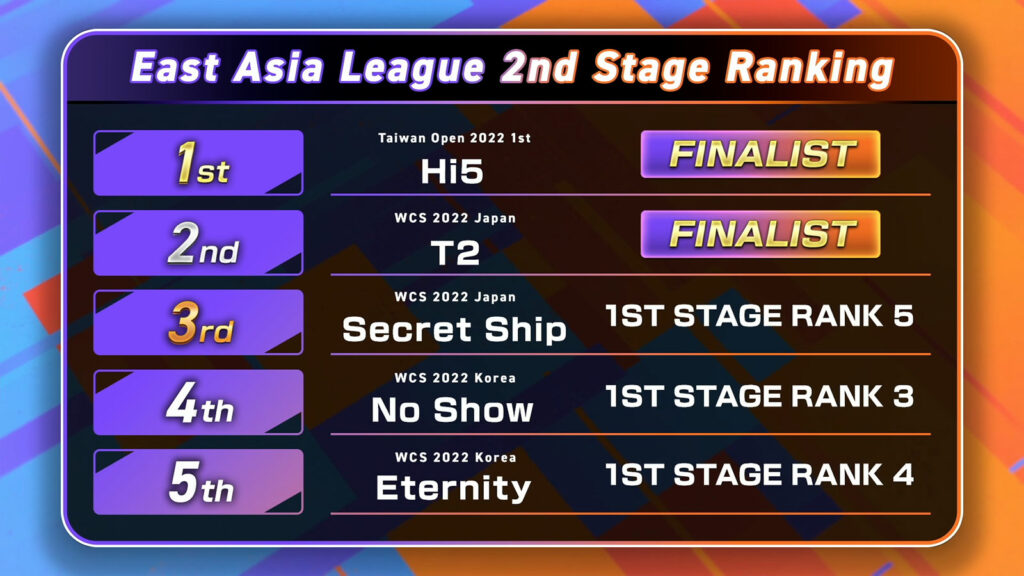 As the second seed team in the East Asia playoffs, T2 only needed to win one series to earn their invitation to the offline finals. Their opponent for this high-stake match was none other than Secret Ship, the fifth seed team who knocked out both Eternity and No Show from the competition.
Even though Secret Ship were coming into the series on a high after their fantastic performance the week prior, T2 had the power of knowledge on their side. Knowing that their opponent had a tendency to run a very tanky composition lead with Blastoise, their solution was to simply pick the Blastoise themselves.
This adaptation helped T2 win the series 2-1 and secure their ticket to the finals.
---
---
---
Rise soared above the competition in the Southeast Asia playoffs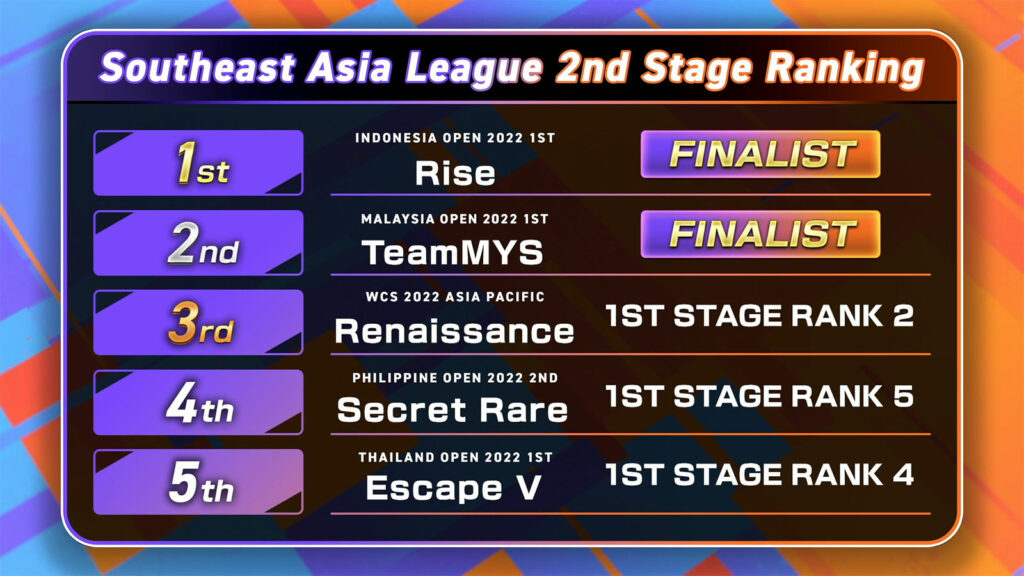 Before the match even began, few believed this upcoming Indonesian team could stand a chance against Renaissance, one of Southeast Asia's most seasoned Pokémon UNITE teams. When the elimination match began, they quickly silenced the doubters.
During the series, they had come up with a foolproof draft featuring Glaceon and Delphox. These two Pokémon went on to become the bane of Renaissance's existence thanks to Eeyorr and AQX's great piloting.
Not banned in games one or two, they went on to flawlessly sweep one of Southeast Asia's giants.
Their road to redemption didn't end there. Even Team MYS, the first seed of the Southeast Asia division, struggled in the grand final series against Rise.
MYS were forced to respect ban Delphox, forcing AXQ to pivot to Venusaur. Even with Delphox out of the picture, however, the rising Indonesian team went on to win the series 2-1, proving that hard work really does pay off.
---
---
The six finalists that will compete at the Pokémon UNITE Asia Champions League 2023 offline final are:
Hi5
T2
Team MYS
Rise
Marcos Gaming
Revenant Esports
Catch the finals live on March 18 and 19 on ONE Esports' YouTube, Facebook, or Twitch streams.
READ MORE: Revenant Esports makes incredible comeback in the Pokémon UNITE Asia Champions League 2023 Indian Division