Known for its pro-gaming mouses, headsets, and other gaming hardware, Razer is now venturing into new territory with chewing gum for gamers.
The Singaporean company recently partnered up with 5 Gum to create "Respawn by 5 Gum", a gamer-centric sugar-free gum that can "maintain mental focus and reaction time."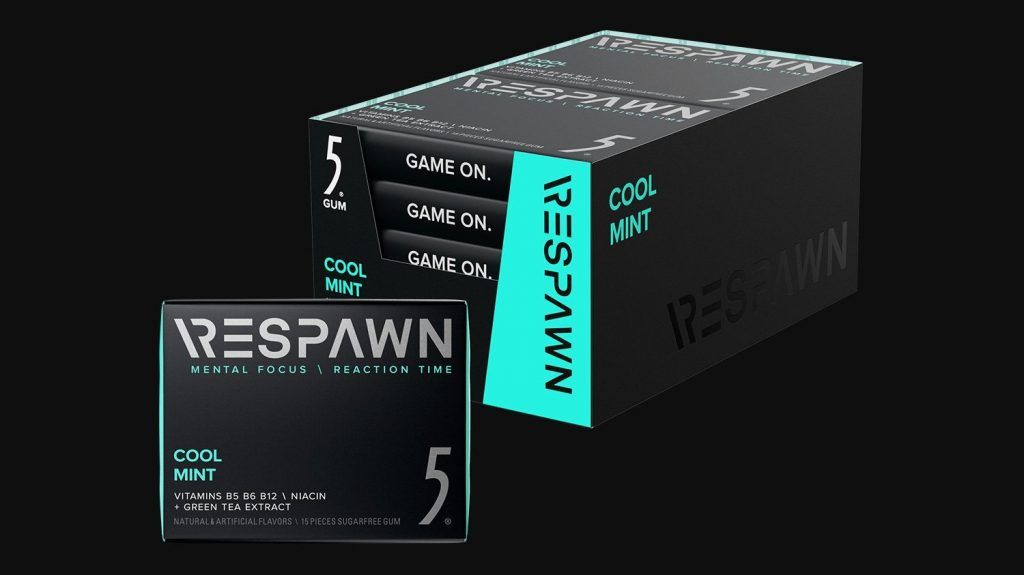 While it may sound like snake oil, Razer has apparently developed the gum with an extensive amount of R&D, focusing on the daily regimens of pro and casual gamers.
---
---
While the current solution for gamers to withstand long-lasting hours of gameplay is mixed-formula drinks like GFuel and Razer's very own Respawn, Respawn by 5 Gum offers a quick fix that doesn't give you a significant surge of caffeine for the rest of the day.
As for the product itself, the gum is all black — because, of course it is — and comes in three flavors: Cool Mint, Tropical Punch, and Pomegranate Watermelon. Aside from being sugar-free with less than five calories per piece, the gum's sole ingredient for caffeine is a green tea extract.
Though many gamers look for that rush of caffeine and sugar to boost their senses, Respawn by 5 Gum could be a healthier, less disruptive alternative to get you through a few more matches. If you're looking for something more palatable that won't accidentally spill on your gaming set-up, then this might be the product for you.
Razer's Respawn by 5 Gum is currently priced at US$3 per pack or US$28 for a 10-pack. Ironically, despite being a Singaporean company, Razer's gum is not actually available in Singapore, as chewing gum is banned there.
You can check out its official listing on the Razer website.
READ MORE: Razer's fully-automated production line for facemasks is ready