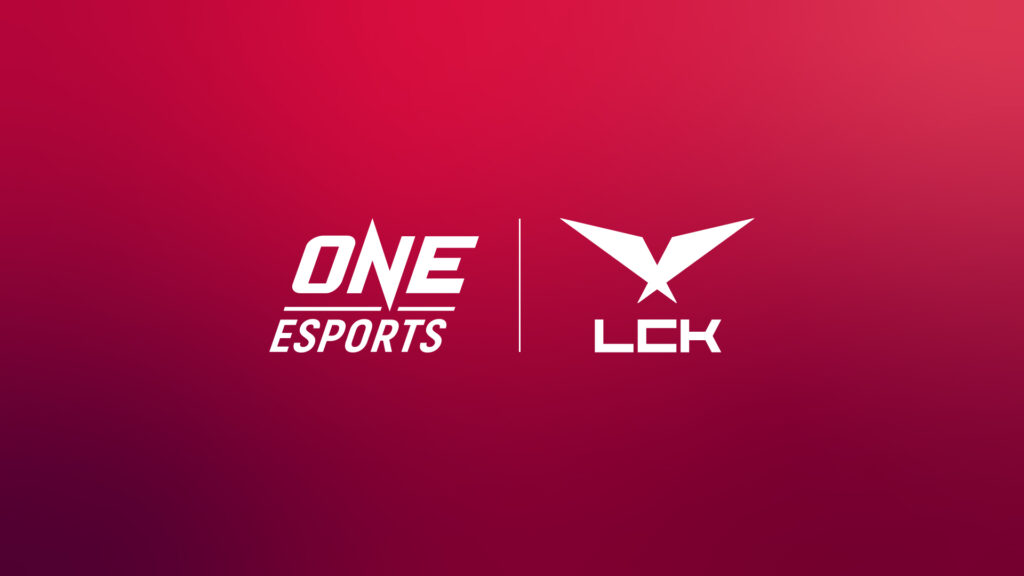 ONE Esports, a subsidiary of ONE Championship™ (ONE), has been named Official Media Partner for League of Legends Champions Korea (LCK). The League of Legends tournament is organised by League of Legends Champions Korea Limited, a wholly owned subsidiary of Riot Games Korea Limited.
The LCK Summer Split 2022 will take place from 15 June to August 2022 in South Korea. The tournament will see 10 of the best League of Legends teams from Korea compete for a US $370,000 prize pool.
The 10 teams will first compete in a best-of-3, double round robin format at the Group Stage, and the top six teams will qualify for the Playoffs. The Playoffs will be played in a best-of-5 single elimination format, and the top two teams will qualify for the Semi-Finals. Subsequently, the winning team of the LCK Summer Split 2022 will qualify for Worlds 2022, the annual professional League of Legends world championship tournament hosted by Riot Games. Worlds 2022 will run across the North American continent in Mexico, New York City, Toronto, and San Francisco, in the Fall later this year.
Through this appointment, ONE Esports will manage the production of localized content related to the LCK Summer Split 2022, including short-form videos and written coverage. All video content, including tournament highlights, player interviews, fan interactions, and more, will be distributed across ONE Esports' digital channels. ONE Esports will also publish a series of articles covering the LCK in localized languages to be distributed exclusively on the ONE Esports website, oneesports.gg.
"It is motivating to work with the dedicated team at League of Legends Champions Korea Limited who are committed to delivering high quality events and telling remarkable stories. The popularity of League of Legends Champions Korea, coupled with ONE Esports' passionate fanbase and extensive reach, will take the tournament's phenomenal success to the global stage," said Carlos Alimurung, CEO, ONE Esports.
"We are excited to welcome ONE Esports as our newest partner for League of Legends Champions Korea," said Aiden Lee, the Secretary-General, League of Legends Champions Korea Limited. "Storytelling is such an important aspect in esports because it allows our audience to engage with our brand and talents in deep and meaningful ways. We are thrilled that with ONE Esports' expertise and presence in esports, we will be able to bring LCK closer to fans around the world."

– END –
About ONE Esports
ONE Esports features the world's biggest games, the world's best teams, and the world's best esports athletes. As the Home of Esports Heroes, ONE Esports unleashes esports heroes who ignite the world with hope, strength, dreams, and inspiration. ONE Esports also owns oneesports.gg, a top global esports site that reaches millions of visitors each month, and delivers to its community the latest esports news, reviews, features, how-to guides, and in-depth stories on esports athletes, teams, and fans.
For more updates on ONE Esports, please visit www.oneesports.gg, follow us on Twitter and Instagram @ONEEsports, Facebook at www.facebook.com/ONEEsports, and LinkedIn at www.linkedin.com/company/ONEEsports/.
About Riot Games
Riot Games was founded in 2006 to develop, publish, and support the most player-focused games in the world. In 2009, Riot released its debut title, League of Legends, to worldwide acclaim. League has gone on to be the most-played PC game in the world and a key driver of the explosive growth of esports.
As League enters its second decade, Riot continues to evolve the game while delivering new experiences to players with Teamfight Tactics, Legends of Runeterra, VALORANT, League of Legends: Wild Rift, and multiple work-in-progress titles. Riot is also building the world of Runeterra through multimedia projects across music, comic books, board games, and the upcoming animated series Arcane.
Founded by Brandon Beck and Marc Merrill, and led by CEO Nicolo Laurent, Riot is headquartered in Los Angeles, California, and has 2,500+ Rioters in 20+ offices worldwide.
About LCK (League of Legends Champions Korea)
Since 2012, the LCK has established itself as one of the top League of Legends (LoL) professional esports regions across the world, including North America, Europe, and China. A single season is divided into Spring (January-April) and Summer (June-August) splits, with a total of 10 teams competing for the title (total prize money of USD 370K). The LCK has recorded unprecedented achievements, winning a total of six LoL World Championships, a competition that features the top teams from 12 regions around the world. About 4 million people tune in every day, and more than half of them are overseas viewers, labelling the LCK as premium global content.
For more information, follow LCK on Instagram (@lckofficial), Facebook, and Twitter (@LCK_Global).
Media Contact:
ONE Esports
Elissa Young
Senior Manager of PR & Communications
(e): e.young@oneesports.gg
(m): +65 9226 4022