Konami has announced plans for a combined US$2 million prize pool for its Pro Evolution Soccer 2020 eFootball circuit.
The prize money will be split between two tournaments: eFootball.Pro and eFootball.Open.
The eFootball.Pro tournament will be an exclusive league for professional players representing real-world football clubs in Europe. The players who join this league will represent their clubs and their prize money will be awarded to the club. The tournament will have a 3v3 format.
The eFootball.Open tournament replaces the current PES League, and will be open to all amateur PES players through the new online Matchday mode.
Players will be separated into classes according to their skill level. Unlike the pro tournament, eFootball.Open will have players fly solo in a 1v1 competition format. The best players in this league will have the chance to earn prize money by moving to regional qualifiers and the World Finals.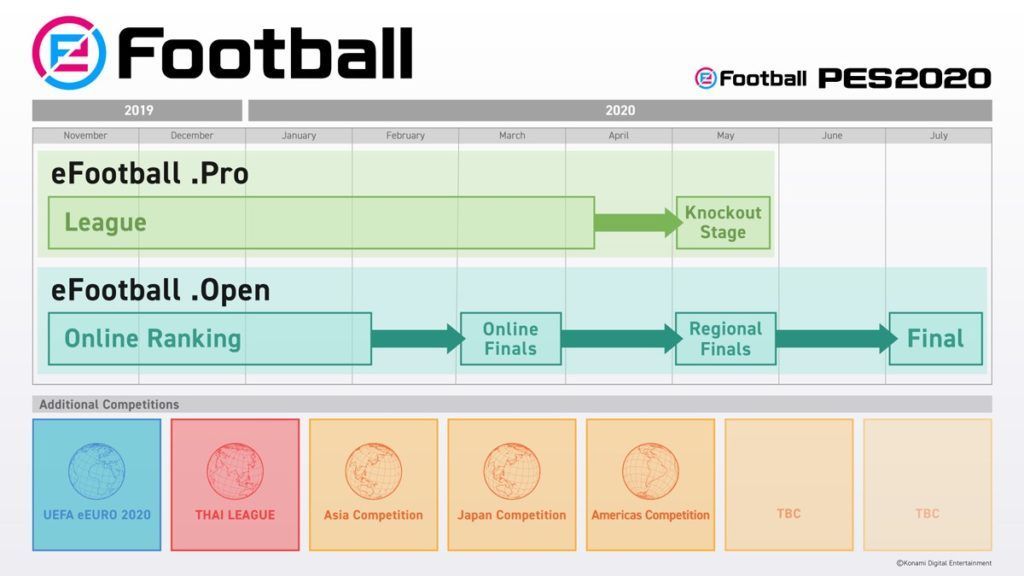 Along with the eFootball circuit, Konami plans to organize regional competitions in Asia, South America, and Europe. These competitions will be co-sponsored by various football associations such as eJLEAGUE and Toyota E-League.

For more details on eFootball PES2020, check out Konami's official post here.
READ MORE: FIFA 30 brings street football back with new Volta game mode