In this week's In Case You Missed It:
Masato "Bonchan" Takahashi finally wins his first Evo title.
Seonwoo "Infiltration" Lee returns to competitive play with a huge Samurai Shodown win at Evo.
Apex Legends is adding a limited-time solo mode
The International 9 prize pool hits US$32 million
And the Samsung Galaxy Note 10 will let gamers stream PC games to the phone from anywhere.
---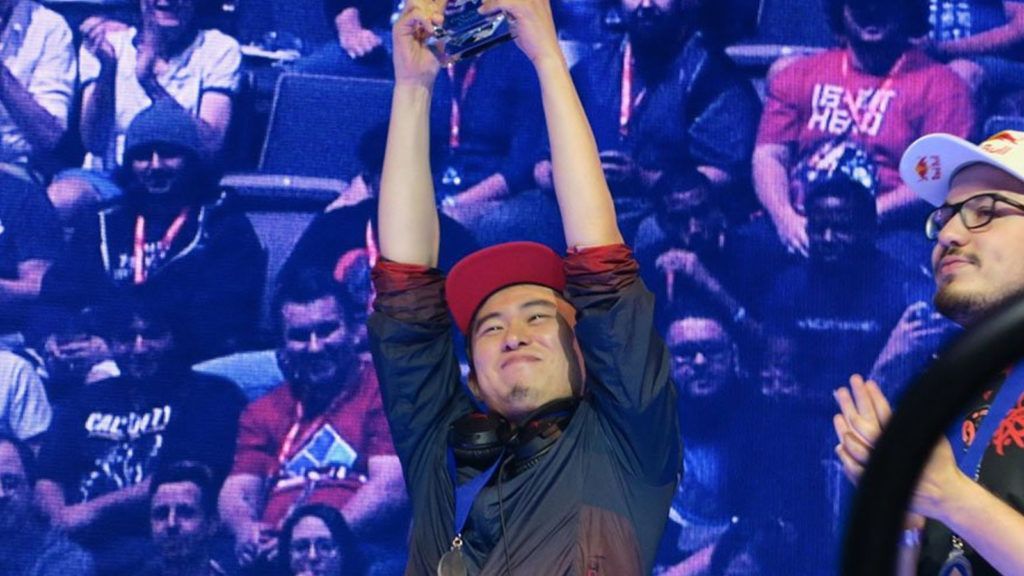 Bonchan finally wins at Evo
After coming so close in 2014, Masato "Bonchan" Takahashi has finally won his first Evo title.
Bonchan battled fellow Red Bull athlete, Adel "Big Bird" Anouche in the grand finals.
The grand finals was an insane back and forth match between the two pros, with multiple perfect rounds on each side. Big Bird raced out of the gates, getting his first perfect on the very first round. He took game one, and then followed it up with another perfect to start game two.
Bonchan was finally able to find his footing in game three, which he won convincingly. He followed it up with a perfect round to end game four, tying the score at 2-2, and then another one to start game five.
Game five came down to the wire, with both pros playing at their absolute best. In the last round, with both men down to just a sliver of life left, Big Bird went for a risky V-Trigger dive kick, but Bonchan jumped over it and landed his own kick to finish the game, taking a 3-2 victory, and winning his first Evo title.
---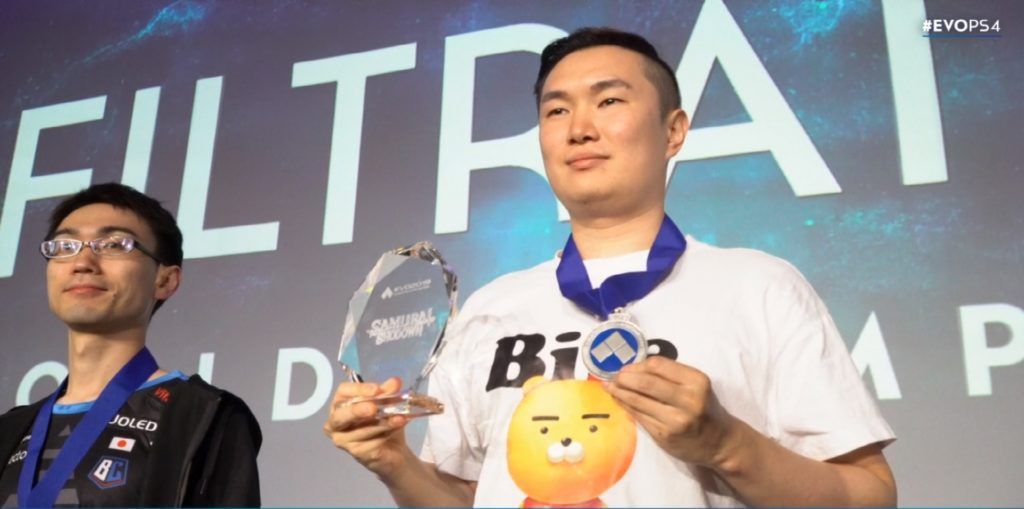 Infiltration returns to competitive play with a huge Evo win.
Two-time Evo Street Fighter champion, Seon-woo "Infiltration" Lee, made a triumphant return to competitive play by winning another Evo trophy, this time in Samurai Shodown.
Infiltration won Evo in 2012 and 2016 in Street Fighter IV and Street Fighter V respectively, but is currently on hiatus from the CPT due to allegations of domestic abuse against his ex-wife.
Fighting from the losers bracket, Infiltration defeated Ryota "Kazunoko" Inoue in the grand finals.
Infiltration got off to a hot start, taking the first set 3-0 to reset the bracket.
In the second set, Kazunoko made things more competitive, and managed to win a game, but Infiltration was in top form and looked in control throughout the match.
In the last round, Kazunoko went for a risky guard break throw but Infiltration easily evaded it and counterattacked to finish the game, taking a 3-1 second set victory, and with it, his third Evo title.
---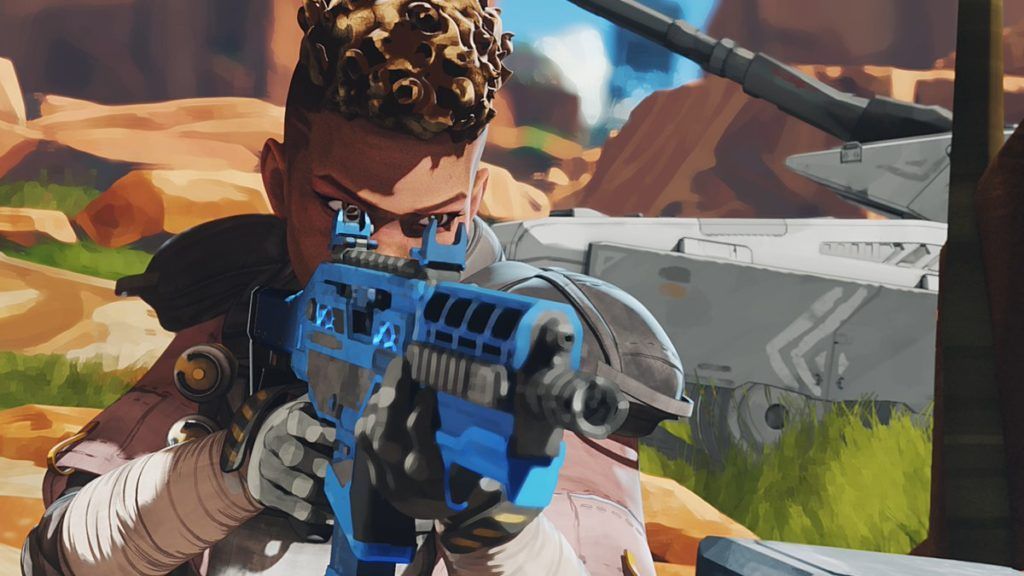 Apex Legends finally gets a solo mode
Apex Legends players will soon be able to solo run through Kings Canyon.
The new solo mode was announced on August 6 on the Apex Legends official Twitter account as a limited-time event that will run from August 13-27.
However, Respawn community manager, Jay "Jayfresh" Frechette, hinted that while the mode is starting as a limited-time event, there's a chance it could stay on permanently, depending on feedback from the community.
---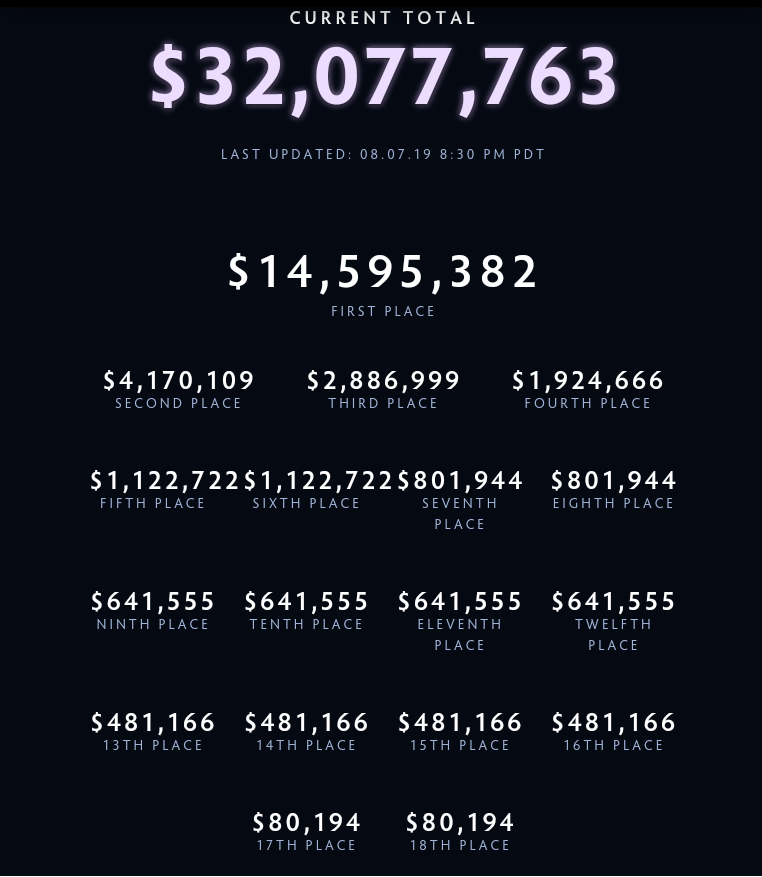 The International 9 prize pool hits US$32 million

With just over a week to go before The International 9, Valve has revealed that the prize pool for the tournament has hit US$32 million, up over US$7 million from last year's tournament.
The prize pool breakdown was also revealed, with the grand prize winners currently taking home a whopping US$14 million.
And with TI9's crowdfunding running until the final day of the main event on August 25, that number will likely grow even higher.
---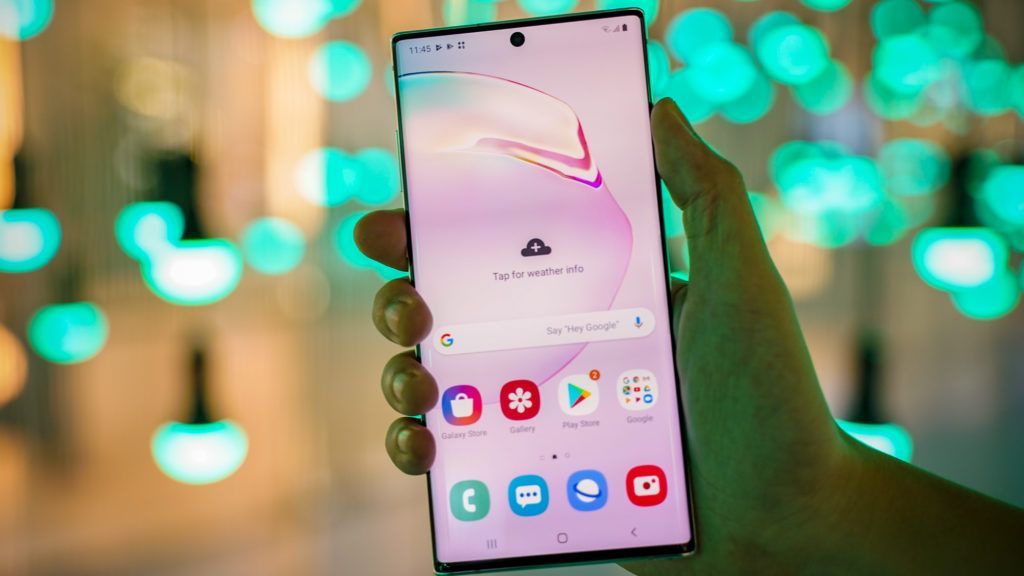 The Samsung Galaxy Note 10 will let gamers stream PC games to their smartphone from anywhere
Samsung is taking a slightly different approach to mobile gaming with its new Galaxy Note 10 and Note 10 Plus phones.
While the phones have the specs to compete with any flagship smartphone out there, it's Samsung's new PlayGalaxy Link service that really sets them apart from the crowd.
PlayGalaxy Link is a new streaming service that will let gamers stream games from their Windows PC to their Note 10.
Two versions are available, a free version that requires both devices to be on the same wireless network, and a Premium version that will let you stream through Wi-Fi or a mobile network, so you can play PC games on your Note 10 anywhere you have a 4G connection.