Video games may primarily seem like the purview of the young today, and it's easy to forget they have a history stretching back decades.
Gamer's Paradise Episode 5 takes a look back at the retro video games that helped shape an entire generation of gamers, with content creators Aya Ezmaria and Umehara Keiji appearing as special guests on The Pulse segment.
Gian Lois "Gloco" Concepcion was the star of Hero Story, taking viewers behind the scenes of how he went from fishing enthusiast and nursing student to a pioneer of streaming in the Phillippines.
---
---
Gamer's Paradise Episode 5 is infused with nostalgia
---
---
On The Pulse, Aya gave her vote to Tomb Raider protagonist Lara Croft without hesitation. However, Keiji disagreed, saying that the daring British archaeologist and adventurer did not quite reach the bar required for a video game icon.
Instead, he went with Pikachu, one of the most recognizable Pokémon in the franchise. Pikachu is cute and everyone recognizes him, said Keiji, while the same cannot be said for the blocky version of Lara when she first debuted in the late 1990s.
The show then turned to Hero Story, shining the spotlight on Gloco and his journey so far. The 24-year-old took a year off after graduating from nursing school to do some soul searching and decide what he wanted to do.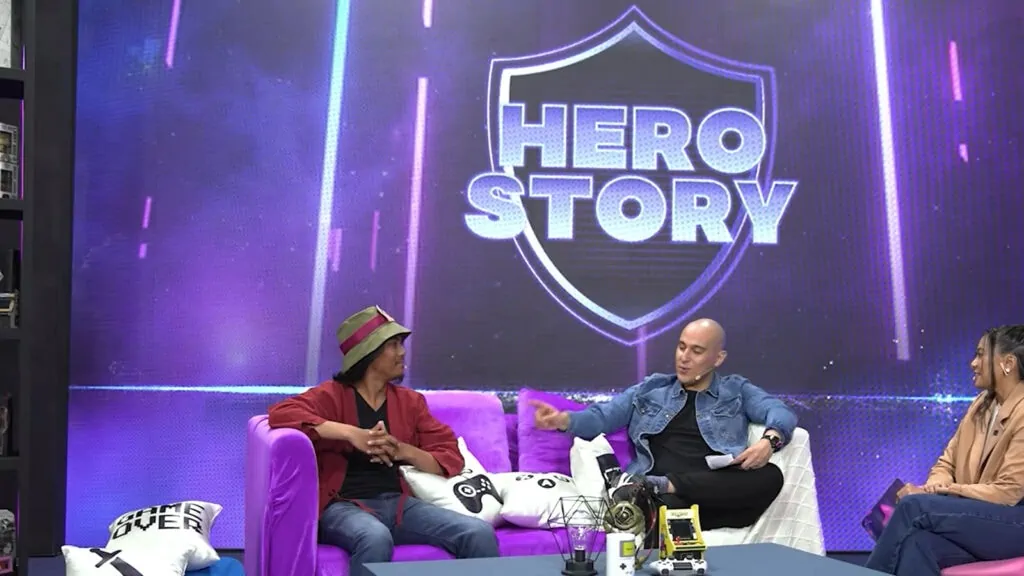 A lot of this time was spent streaming and creating "Let's Play" videos with his own commentary layered on. However, he also had to think about how to support himself during this time, and got a job as an English teacher for Japanese students that helped pay the bills for a year.
His streaming career took off during this time, allowing him to finally consider it as a full-time career. "I saw results and it was enough to keep me going for another year," he recalled. "And the year after that, it just kept growing and growing, and here I am."
To cap things off, Gloco joined Aya and Keiji on House Party, where they played a game of Pictionary centered around retro video game characters.
Gamer's Paradise airs every Monday on ONE Esports' social channels, including Facebook, Twitch, YouTube, and AfreecaTV at 8.30 p.m. GMT+8.
READ MORE: Gamer's Paradise Episode 4 recap: TSM Chawy reveals why he picked League of Legends over Dota 2