The most celebrated virtual racing event — F1 Esports Pro Series — is now officially on the race calendar as the Pro Draft for the 2020 Season is locked in for August 27. All 10 teams from the previous season are all set to compete once more for esports racing glory and the lion's share of the US$750,000 prize pool.
During the Pro Draft, each team must choose one new member for its three-man squad from a selection of 45 esports racers. The other two members are typically previously signed-on drivers from other racing events or professional arrangements with the teams.
The 45 Pro Draft drivers are selected from some 237,000 drivers who competed in various qualifiers on F1 2019. Unlike last year, there will be no knockout racing qualifications for 2020 in line with current efforts to protect players and event organizers from the COVID-19 pandemic.
---
---
Running from October through December 2020, the F1 Esports Pro Series will incorporate some new changes to its tournament format. This includes having races run up to 35% of the real-life race distance across selected virtual race tracks and making qualified drivers run on a full session ahead of official races. The latter will even be featured on live broadcasts.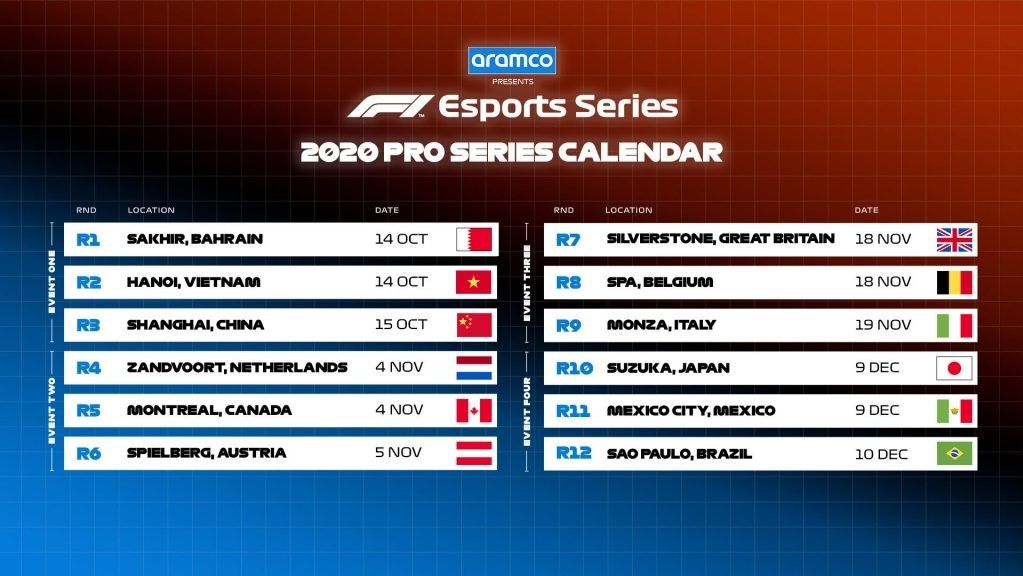 As for the 12 main championship events, all races will be held remotely — whether from the drivers' homes or at team factories. Mandatory equipment and anti-cheating software will be made available to the teams to ensure absolute fairness throughout the entire competition.
Fans of F1, F1 Esports, and racing in general can catch F1 Esports Pro Series 2020 on all F1 social channels and TV broadcast partners.
Further details can be found on the F1 Esports website.
Read more: Ferrari announces the Ferrari Hublot Esports Series